Rashford avoids 'in extremis' the escape to Barça from United's greatest pearl
Shola Shoretire had Barca, PSG and Bayern in his wake, but the 17-year-old winger has chosen to keep growing at Old Trafford and is taking Rashford's advice.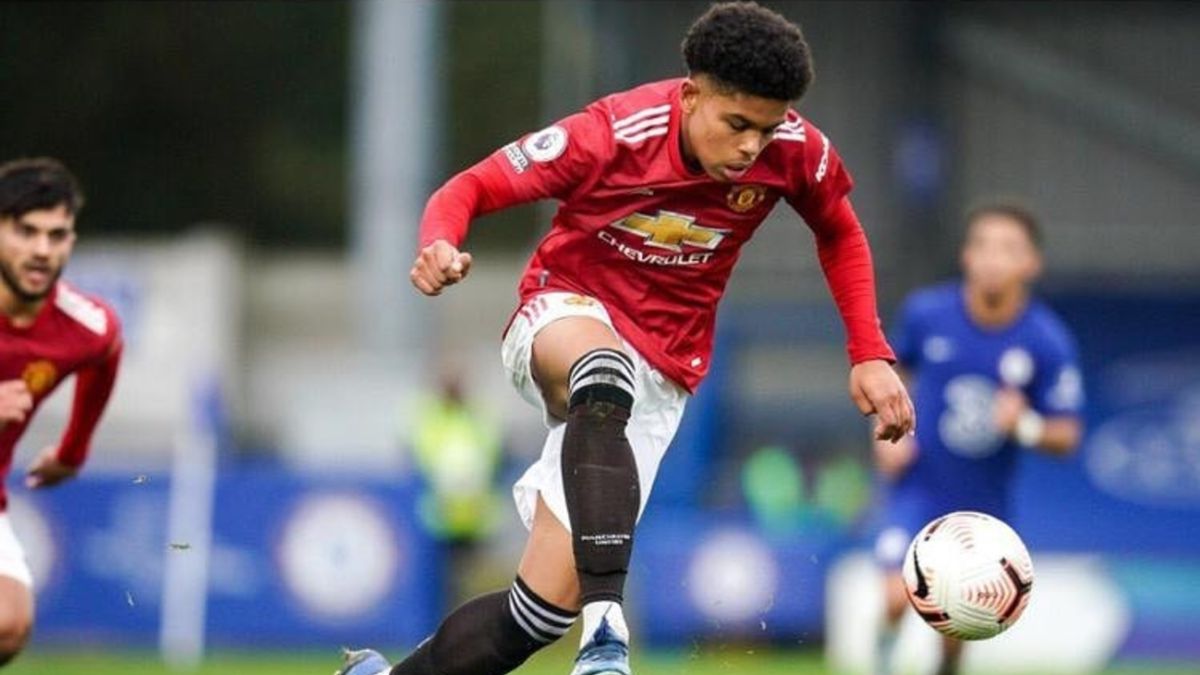 Last Tuesday, Shola Shoretire turned 17 and the turn of the year will come with a new agreement with United under his arm. A gift that, as events have happened, seems more from the player than from the club, since he has ignored the loud siren songs that came to him from outside Manchester. Barcelona, PSG and Bayern Munich had the name of the extreme left marked in red, in the section corresponding to great promises on the continent. However, following the advice of Marcus Rashford (23 years old), his 'older brother', he will sign his first professional contract with the Red Devils, according to the 'Daily Mail'. A contract that will be very juicy economically and that shows the strong bet.
Despite his young age, we must not forget that he was 16 years old until a few days ago, he already knows what it is to train with the first team, as well as he has enjoyed minutes with the U23 squad. Shoretire is considered in the British Isles as one of the greatest talents not only in England, but in world football and is expected to make his debut under Ole Gunnar Solskjaer at some point this season. Great advisers
Shola, who was born in Nigeria but grew up in Newcastle, has always shown special admiration for Rashford and this, as we noted, has been fundamental in his decision to continue wearing the Mancunian red. In a recent interview through Harry Pinero's YouTube channel, he stressed that Marcus was, in addition to his idol, "a good role model." While he pointed out that Michael Owen, exUnited and Liverpool legend, had also given him advice regarding his future. It seems that Shoretire is clear about the steps to follow and who to ask to make the right decisions.
As a player, he likes to play with a different leg, since he is right-handed, but he can also play on the right. However, from the same position that his idol Rashford occupies in the first team, he can take advantage of his good ball hitting and his good relationship with the goal. One of the milestones he has already achieved is being the youngest in the team's history to play a UEFA Youth League game (he played 15 minutes against Valencia in which Vicente Esquerdo stood out). In addition, he was one of the most prominent Red Devils in the last FA Youth Cup, until the Chelsea U18s dropped them in the semifinals.
Rashford, Greenwood, Diallo and Shoretire
Our young protagonist will not have easy, however, break through in the first team, since both ends are complete. In addition to his idol, another youth squad whose footsteps Shoretire has to follow experienced his explosion last year: Mason Greenwood. In addition, from Atalanta, Amad Diallo, another teenager, 18 years old in this case, has arrived this January, who is very close to knocking the door of Solskjaer down after arriving for 40 million euros (between fixed and variable). All of them, young and well prepared, point to direct competitors with the Geordie. Four generations of talent, separated by just seven years. Old Trafford patrons have reason to be excited.
Photos from as.com