Ramis: "What works is played less"
The Tenerife coach, according to what was done in Vallecas, does not foresee changes in the eleven, but warns: "If we blink, we will have a problem."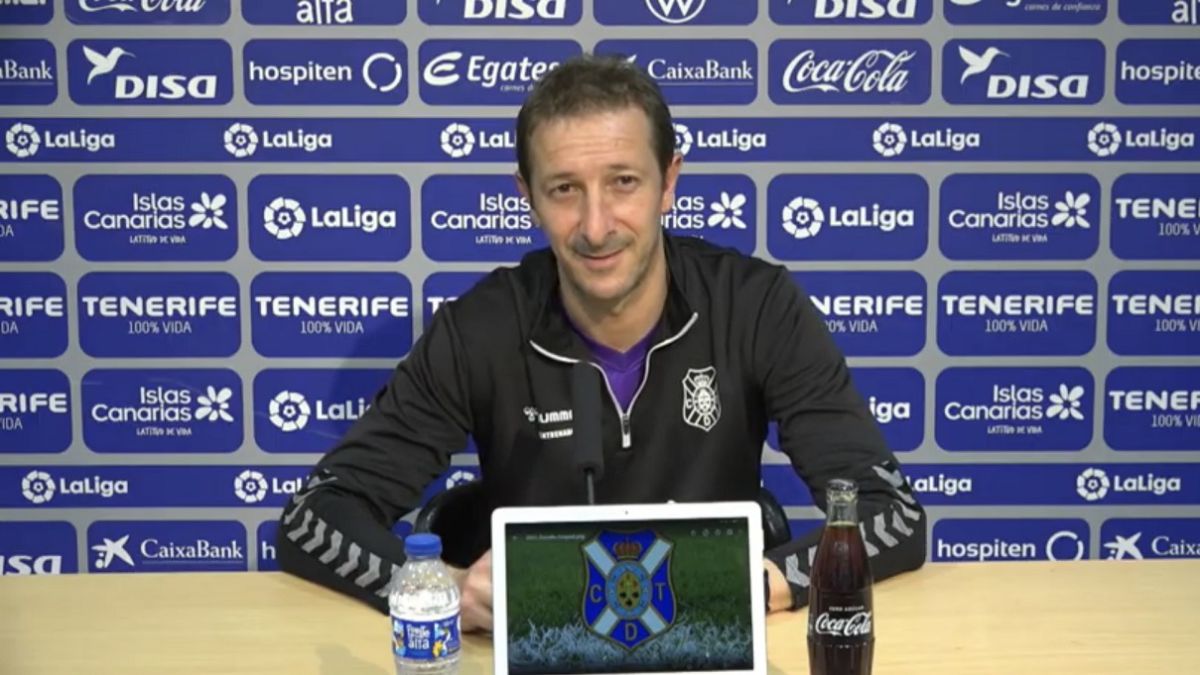 For the first time since Luis Miguel Ramis came to the Tenerife bench, back in November, the same line-up could be repeated. "What works is played less", warned the technician at a telematic press conference. He had 15 games, between the League and the Cup, to hit the mark. And the eleven that played in Vallecas left him more than satisfied. Of course, trying to mislead a bit, he added that "each game has its nuances and we try to adjust taking into account the performance of the players and the group." In this way, despite recovering Álex Muñoz after serving a sanction, Carlos Pomares would continue on the left side. And next to him, the same ones who beat Rayo 0-1. The coach confirmed that both Gio Zarfino and Sam Shashoua will not be there for this weekend, as well as Bruno Wilson whose injury has them worried. And some of the new signings have options to be released. "The three of them are already fully integrated into the group, I see them as very communicative on and off the field. There is a very good atmosphere and that makes them feel better, "he said. Ramis wants the team to continue being self-demanding, "both individually and collectively. In 24 days we must have realized what the competition needs; if you blink you will have problems, and you have to have continuity, "he said. The stumble in Lugo is still very latent and they do not want to repeat it. "We continue to grow, I think we have not yet reached our best level, we can improve with and without the ball," he warned. Regarding Ponferradina, he highlighted that one of its strengths is strategy. "We have worked on it and it requires a lot of attention, but I think we are defending them quite well. Their four top players have a lot of goals, they move very well and they will make it difficult for us. They can generate many problems and we will have to be very attentive, he analyzed. The Catalan coach was consulted for his continuity and he threw the ball forward. "There is nothing said or stipulated in my contract regarding my future. I would like to stay here, how could I not like it? But there is much left for that, I have to earn it and we are in that process, "he said. Finally, he referred to the little prominence of Suso who in 2021 barely had minutes in the Copa del Rey. "I spoke to him last week. I see it well, it helps the group in every way. He is a very beloved and representative boy in the dressing room. His voice has a lot of meaning, he has to continue working in the same way, "he explained.
Photos from as.com