Ramis: "Against Rayo we have to give our best version"
The coach recovers Álex Bermejo, but has the doubt of Bruno Wilson, with muscular discomfort, for Sunday's match.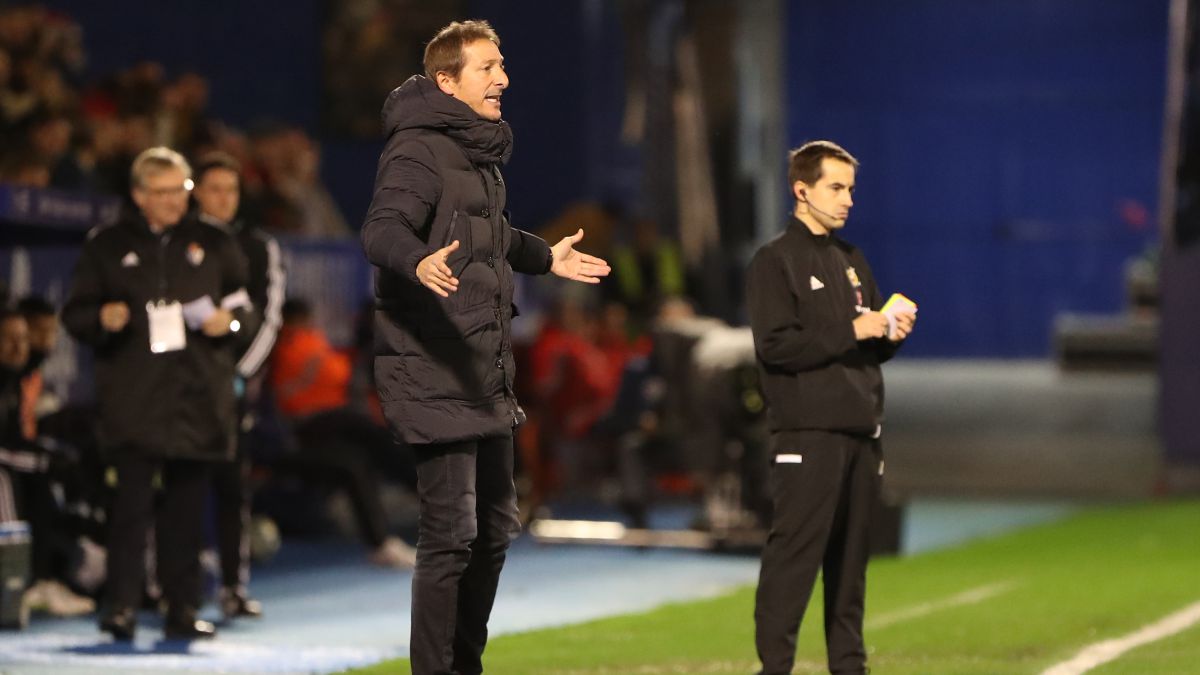 Tenerife faces one of the most fit teams of the moment on Sunday. Except for the stumble at home against Mallorca (1-3) and the defeat in the Copa del Rey against Barcelona, Madrid have won seven of the last nine games. For this reason, Ramis warns: "Against Rayo Vallecano we have to give our best version" .
For the coach, the fourth classified in the category, it is a team "very powerful at the top and it will demand a lot from us in defense. It has many strengths, but others in which we can harm them," he clarified. The danger of Iraola's men lies in the gangs "where they are very fast and very dangerous to space, and that is why we are not interested in a game with spaces for them to take advantage of them. We will have to defend very together", he imagined.
For that meeting, the coach will be able to count on Álex Bermejo, who has evolved from his type 1 injury of the right biceps femoris, but has the doubt of Bruno Wilson who suffers some discomfort in the anterior rectus of the right thigh. In the last session, scheduled for Saturday, it will be decided. Those who do not reach the commitment are Álex Muñoz (sanctioned), Zarfino, Jacobo and Lasso (injured) .
Ramis was upset that Muñoz's second warning was not taken away. "I do not understand that this action, which is very clear, does not mean that Alex is eliminated, but there is no other and we assume this decision. What I do not quite understand is the constant contradictions in which the referees fall," he complained .
Jon Ander Serantes and Germán Valera, the last to arrive, are ready to debut, although the coach did not want to reveal if they will already be headlines. "I have had a more relaxed chat with them and they have been very well received in the group. If they are in the call they are in a position to participate," he said.
On the other hand, the Tenerife coach, was more than satisfied with what was done in the winter market. "I have not been concerned because we valued several possibilities for players to enter and that also implied several exits. Options have arisen for three footballers to arrive and it enters into the conversations that the coaching staff had had with the sports management," he said.
In the outings, he said that there were several possibilities, "but some did not depend on us, but on the footballers. What has been given has been given and I am satisfied with what has come and with those who have stayed, those who I will try to get the most out of them. They should keep their heads at ease at the club ".
Photos from as.com