Rafa Benítez: "If Hazard is fine, give him the ball"
The Madrid coach reviews Onda Cero Valencia after his experience in China. Analyze the Atalanta-Madrid tie and talk about LaLiga.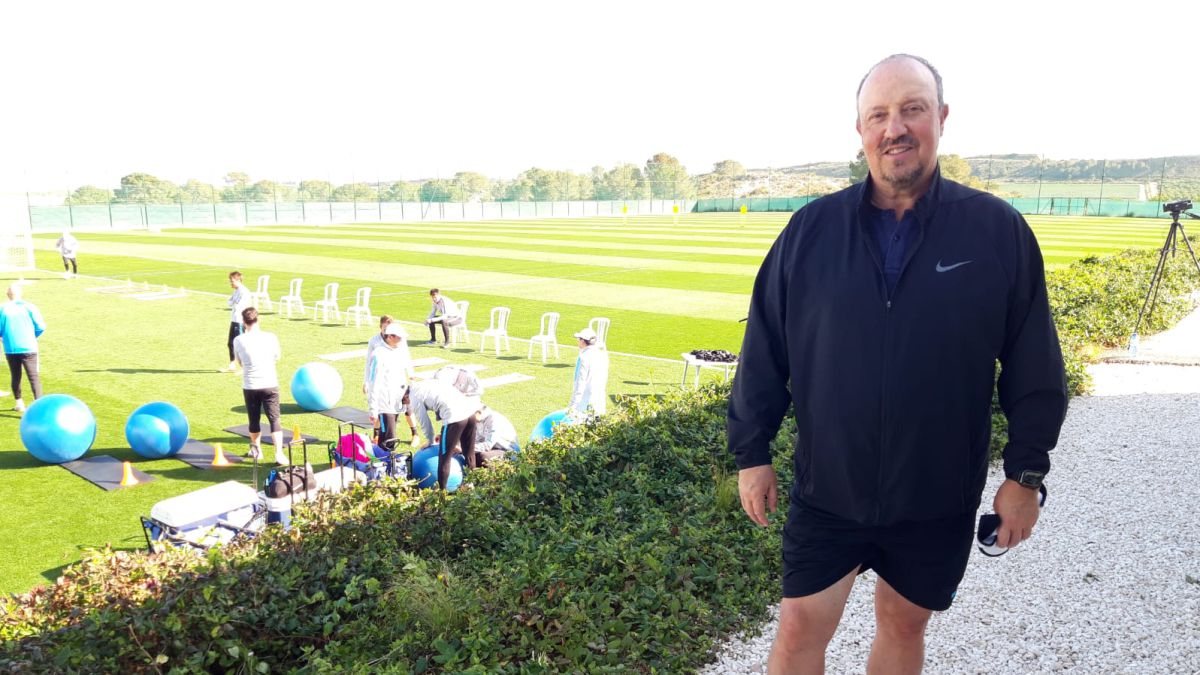 Rafa Benítez closed his adventure in China a few weeks ago. The Madrid coach decided to return to Europe. The former coach of Valencia, Liverpool and Madrid, among many others, has reviewed on Onda Cero Valencia. Benítez has analyzed the Champions League tie between Atalanta and Real Madrid. He has even talked about Hazard, with whom he agreed at Chelsea.
"Atalanta has played with the same system and with the same coach for quite some time. The level of quality of the madridistas means that many times, by themselves, they resolve. I have had Hazard and if Hazard is well, give him the ball because he instinctively knows what he has to do and is unbalancing. The difference, footballer to footballer, of Real Madrid is very high and that is only offset by a compact, organized and coordinated team like Atalanta, although the superiority of the whites is evident and on paper it has to be like that, "commented Benítez.
The Madrilenian has also got wet on the next League champion. Benítez sees Atlético as favorites, but he senses that Madrid will continue with the pressure. "For me, the favorite in La Liga continues to be Atlético despite the setbacks because the team is solid, but of course, Real Madrid has so much quality that any other mistake by Atleti will put pressure on them. Barcelona is a team younger, which is going to cost him but he can be there and Sevilla is still solid but with differences, "argued Benítez.
Benítez has commented on how was his passage through the Chinese Dalian. The pandemic made him return to Europe: "China has been a great experience for me. I have been soaked in an ancient culture, I have known other ways of seeing life ... and unfortunately then came the pandemic. Now everything has changed in China . We had a project supported by Wanda, with the construction of a mega sports city developing the quarry. But the limitation of incorporation of players to reinforce the first team ... along with the whole pandemic situation, with the family out and the spirits in Another state we decided to talk to the club and close our contract to return to Europe ".
Finally, Benítez has spoken about his future. "I am realistic and there are not so many teams in the countries that you want to train, so you should look at long-term projects where they allow you to develop young people and make a team that is competitive at the same time," Benítez declared in Onda Cero Valencia.
Photos from as.com