Quartararo: "Part of my success is thanks to Márquez"
The Frenchman speaks Spanish on his first day as an official Yamaha rider. You want me to come back and say you want to be "the biggest rival you have."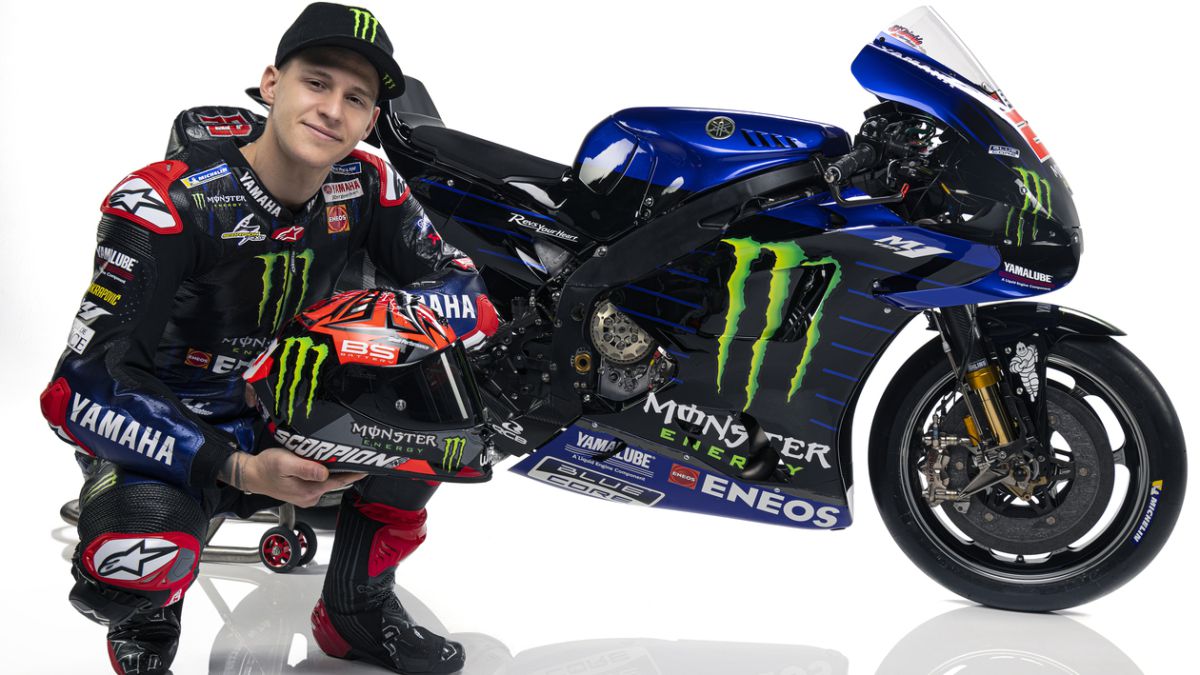 Fabio Quartararo is already an official Yamaha rider and, on his first day in his new role, the Frenchman had some nice words for Marc Márquez, the driver to beat all over the grid until he was injured in the first race of last season to the rest of the year.
"I hope to be Márquez's biggest rival. I'm working hard and getting a lot of experience to fight with him. I sincerely hope he returns, because I think that part of my success in MotoGP is thanks to him. When you have Marc in front of you or right behind you, unconsciously you say: 'I have someone here who has swept me in recent years and I want to fight with him.' Seeing that you have him behind you or you have him in front of you, makes you give your maximum and that has pushed my limits a lot. I hope that he will return as soon as possible and do his best physically ", said the 20-year-old young driver (he will turn 21 in April) .
About his new teammate, Maverick Viñales, he says: "It will be his seventh year in MotoGP, in official teams, and he has a lot of experience. It is his fifth year at Yamaha, so it will be difficult. But it is good to have someone who I push you to the limit to push yourself and this is how you learn more. If it were easy, in the end you fight against yourself. But we know that MotoGP is the opposite, it is all difficult and that is when you learn a lot ".
And when asked who is Yamaha's number 1 today and who does he think will be at the end of the year, he assures the following: "I hope I will be at the end of the year. At the moment, there is no number 1 rider And there is no rider number 2. Maverick has his opinion and I have mine, but we have the same idea: to work together to improve the bike as much as possible, and when qualifying or the race comes, it's war between us. But I don't think so. We have to get into a fight from Friday morning first thing in the morning or in the tests. It is good to say if we have points in common and to speak it very clearly to reach Qatar in the first race with the best possible bike. If we can help each other two to make the best bike possible and to be able to fight to be first or second, better than fighting to be fourth or fifth. The fight with Maverick will be the same, but we hope it will be as long as possible. For now, until the end of the year, there will be no pilot number 1 or number 2. We'll see if we can finish ahead of the other Yamaha at the end of the year, but that is apart for now ".
Photos from as.com