PSG win in the Cup and Neymar gives the scare
The Parisian team won by the minimum in their visit to the Caen field, but the news was the injury of Neymar, who retired in the 60th minute due to discomfort in the abductor.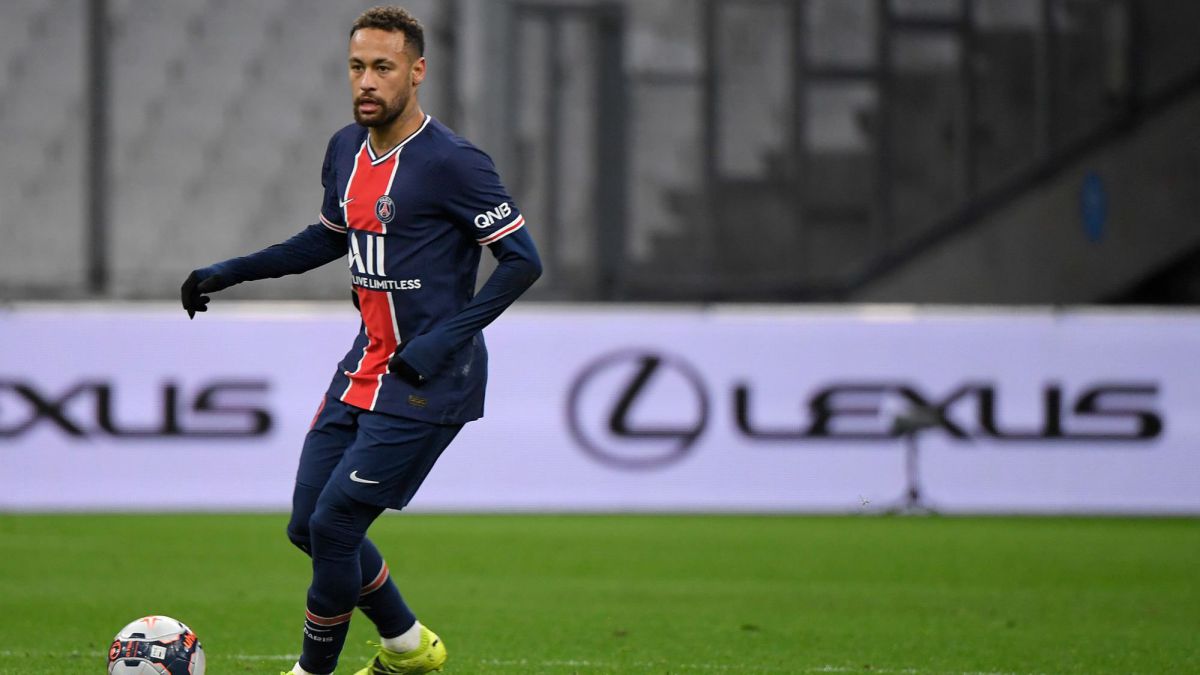 PSG debuted in the Coupe de France in a fairly discreet match, but it was worth it to beat Caen in Ligue 2. A solitary goal by Moise Kean at the beginning of the second half certified the victory of Pochettino's men, although the news The most notable was the injury to Neymar, who left the pitch in the 60th minute due to discomfort in the abductor just six days before the match against Barcelona.Despite the inferiority of the rival, who is in Ligue 2, Pochettino lined up several starters to face a Cup match a week after the visit to the Camp Nou. Neymar was the starter in the midfielder, Paredes in the center of the field and Florenzi on the right side. Mbappé, Icardi, Verratti, Marquinhos or Kimpembe, for their part, were not from the game.
However, the inequality that was anticipated in the previous match did not materialize on the pitch. Caen tutored PSG and was not afraid during the first 45 'and Dupraz's men came to have clearer arrivals from the Parisians, all rejected by a Sergio Rico who was the most outstanding player of Pochettino's in the first act.
The flattest PSG of the season with the ball lacked dynamism in attack. All the attacks began in Paredes and ended in Neymar's boots, who, once he received the ball, had two Caen players on top. Draxler, Sarabia and Kean, in a match in which they could vindicate themselves, went unnoticed at Michel D'Ornano, also partly due to the great Norman approach in 5-3-2.
In the second half, PSG stepped on the accelerator and needed an isolated play to get ahead. Of course, through Neymar, who took advantage of the fact that Caen had gone to pressure the rival field to assist Moise Kean, who scored with his left leg. The Brazilian, figure of the match, gave the scare in the 59th minute when he retired injured by a very hard tackle from Caen's side, Steeve Yago. Mbappé entered in his place, but PSG with 0-1 dedicated themselves to playing in a pragmatic way as usual with Pochettino in recent games. Xavi Simons made his debut, although the game ended with little rhythm and the Parisian team secured the victory by the minimum.
Photos from as.com