PSG prepares for Mbappé's departure
The Mirror newspaper points out that Harry Kane is a priority for Pochettino in case Mbappé leaves the club next summer.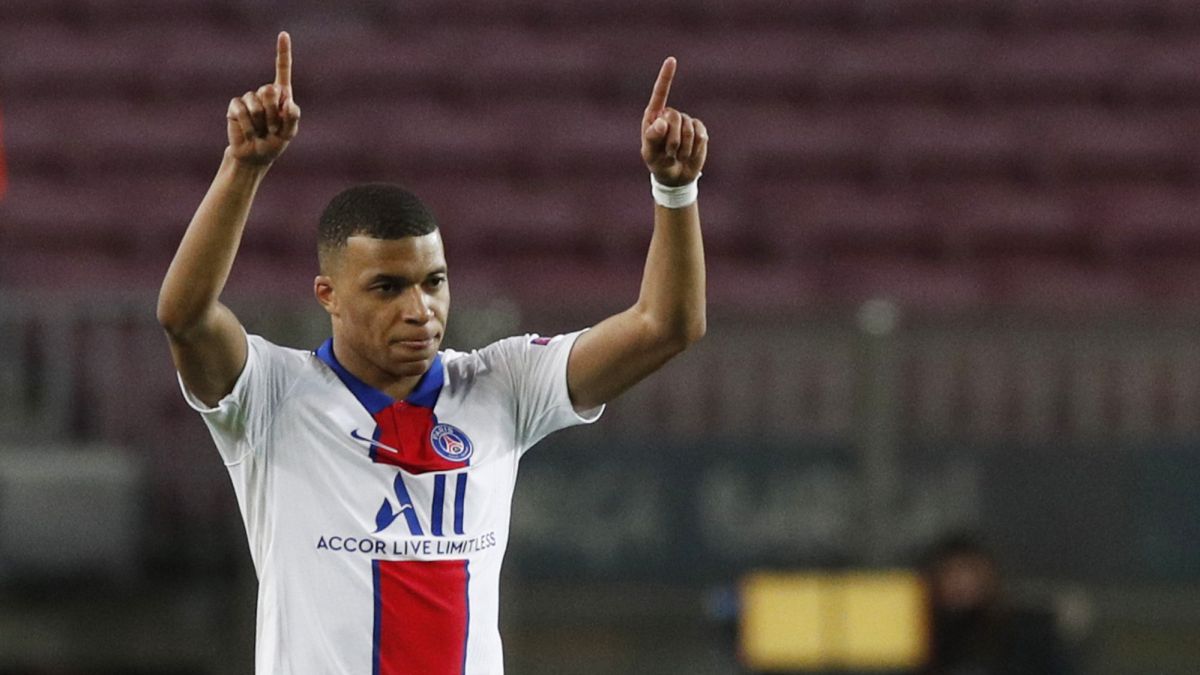 The equation gets complicated. With the world of football in suspense about what may happen next summer around Mbappé and Messi, now from England they point to a new factor that could completely change the domino effect that would be generated if one of the two giants changed their scene.
Until now it was taken for granted that Messi was PSG's number one target. Along with City, the Parisians are the only ones who seem in the economic conditions to face a contract of such caliber. But according to the Mirror the reality could be very different. The English newspaper assures that, in case Mbappé leaves next summer, Harry Kane is the player that Pochettino wants to make up for his loss.According to this information, Pochettino and Kane still have a very close relationship, the result of the time they spent together at Tottenham. The two would continue to frequently exchange private messages and, needless to say, their professional memory of each other is excellent. City and United have also shown interest in the forward, but Tottenham would prefer, if they had to, sell to a club outside the Premier. In addition, the relationship between Pochettino and Levy, president of the 'Spurs', is excellent, to the point of going on vacation together on more than one occasion.
In any case, PSG's wish would be to keep their great star alongside Neymar in the team. Nobody is aware that Mbappé aims to be one of the dominators of world football for years. Despite this, his continuity is in the air and the forward himself has thus been in charge of communicating it. The decision has not been made, but its exit is not easy. Madrid, a team that seems predestined, will have a difficult time dealing with his signing this summer due to financial problems and asks him to wait another year. Liverpool remains in the shadows, and after the disappointing season they are undergoing, they will need a coup next year.
On the other hand, Messi's future would also be slightly clarified if we stick to this information. If the Argentinian finally wanted to leave Barcelona next season, his destiny could hardly be other than Manchester City. The English team has many tricks to convince 'La Pulga' (Agüero, Guardiola, winning project, capital), but recently and in the face of rumors, they have made an effort to convey that there have been no negotiations.
Only time will solve this equation, but everything indicates that the 'perfect storm' is forming for next summer and that the movements of great forwards could leave a historic transfer market.
Photos from as.com