Prudhomme is optimistic about the development of the calendar in 2021
The Tour de France director acknowledged that, despite the setbacks caused by the pandemic, he hopes "to have a perfect calendar with all the races."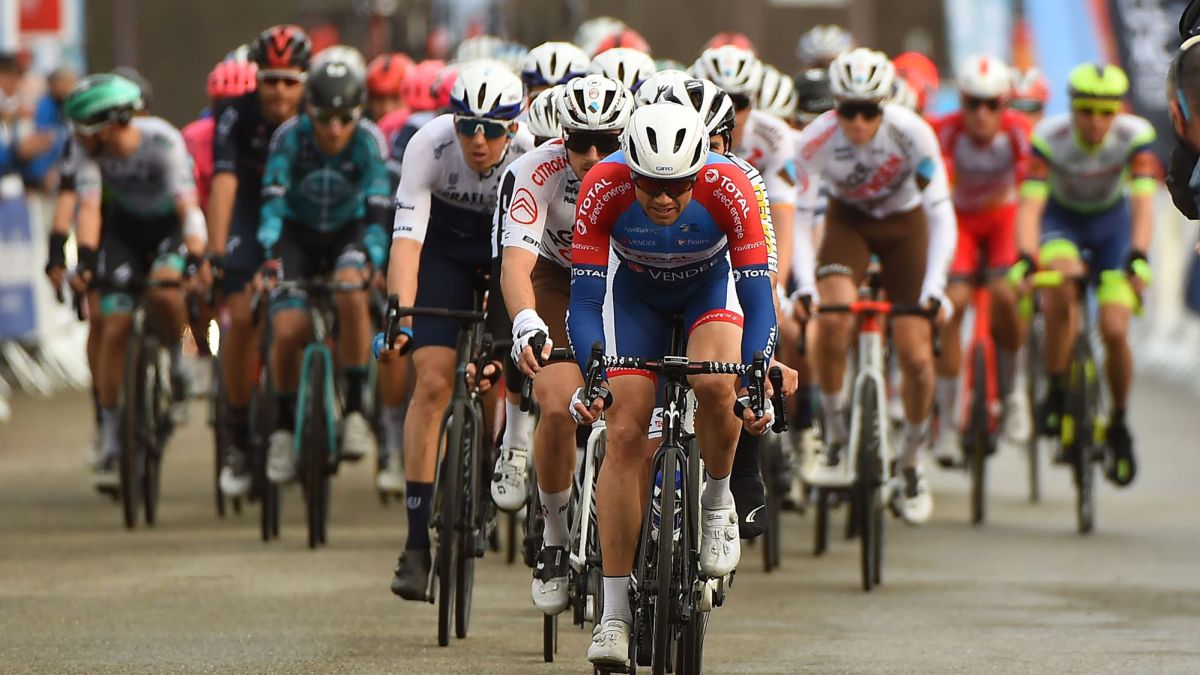 The director of the Tour de France, Christian Prudhomme, was "reasonably optimistic" regarding the development of the 2021 calendar, despite the cancellations due to the coronavirus of events such as the Tour Down Under, the Vuelta a Andalucía or the Vuelta a San Juan, and also stressed that he would like to see another "so impressive ending" in the next edition of the 'Grande Boucle'.
"I am reasonably optimistic, although personally I also thought a few months ago that we would be fine to start in 2021 and we are not. Anyway, until proven otherwise, this does not prevent us from maintaining the races respecting what the authorities ask of us "Prudhomme told Belgian broadcaster RTBF. The manager acknowledged that they expected "to have a perfect calendar with all the races." "It is not like that, but we will continue to work hard with all those who make decisions and help us so that our events (of ASO), in Belgium and France, can move forward," he said.
Regarding the cancellation of some tests and that they can find accommodation again on other dates, Prudhomme recalled that this year "it does not matter if there is a coincidence between certain tests" and that the vital thing is that cyclists "can run". Likewise, do not forget that this season there is an "additional difficulty such as the famous negative PCR test necessary to be able to return home and that will undoubtedly cause difficulties for the teams and the organizers, who have been asked to facilitate this test. ". "When the authorities ask for this type of thing, it is not to annoy us, but so that the tests can be carried out and that everyone's life runs in the best possible way and contagion is limited," he added.
On the other hand, facing the Tour de France, he wished "to see an end as impressive" as that of the last edition with the Slovenian Tadej Pogacar (UAE) taking away the victory in the final time from his compatriot Primoz Roglic (Jumbo-Visma) . "I hope we have a strong battle and hopefully there are people on the roads, although to this day I do not know. I hope that we are back to normal life and that the beginning of summer feels like a kind of liberation. What we want is that the party, which is fundamental in cycling competition in general, and in the Tour de France, the world's first cycling race, in particular, can be as beautiful as it was in the recent past, "said the Frenchman.
Photos from as.com