Pol: "I want to be a world champion with Honda one day"
"I can't afford a year trying to adapt to the bike, trying to help Honda without any results," said the little Espargaró.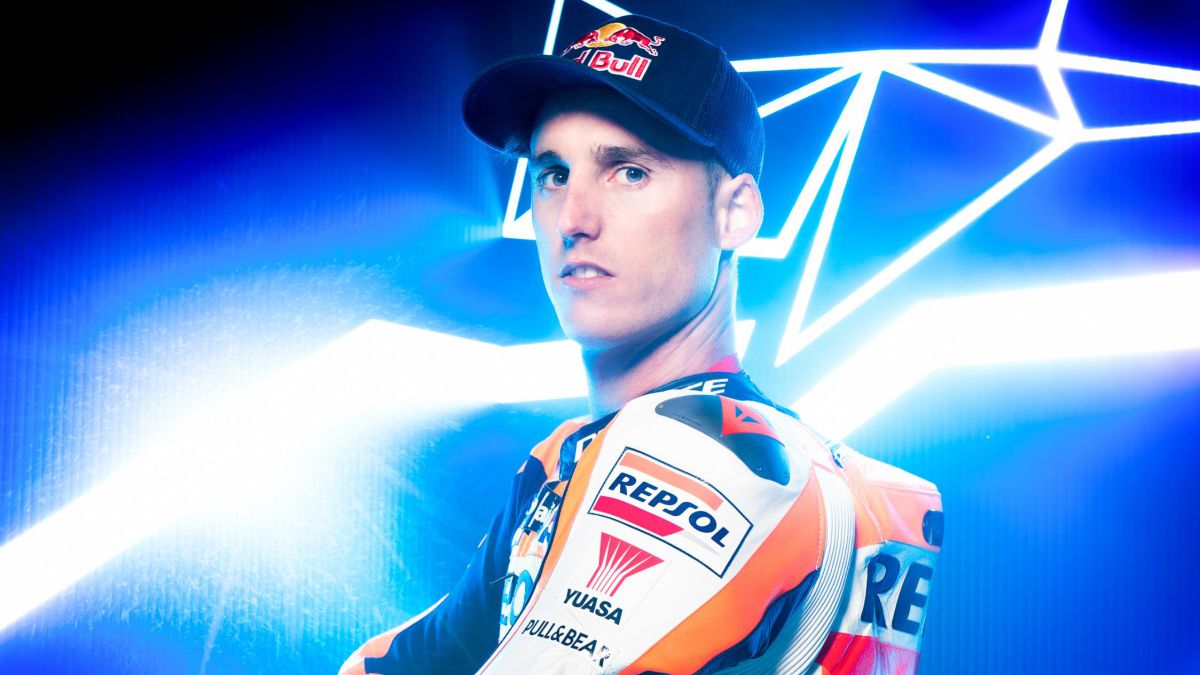 Accustomed as he was in recent years to the KTM orange, Pol Espargaró also likes the orange of Repsol Honda, his new team. The day of the presentation with the team of his dreams has coincided with the public reappearance of Marc Márquez, but the one from Granollers is used to working pick and shovel in the shade and nothing takes away his illusion in the face of the important challenge that is presented to him. Polyccio knows better than anyone that there will no longer be any possible excuse for not fighting for the title ...
-Does not appear in the pools for the title. Why don't they count on you?
-I don't know. I will try to be as high as possible, as fast as possible. I understand that I am not in the pools because in the past the riders who have gotten on the Honda have suffered. It is a bike that is not easy and the adaptation that these riders have had has not been what everyone expected. This year I am going to hear many voices in this regard, and I have to inhibit myself a little, focus on my work, try to join my team as soon as possible and do pineapple. I'm sure the start of the season is going to be tough due to the little filming I'm going to have and the pressure is going to be very high, although not entering the pools also takes some pressure off us, at least at the beginning.
-Is there something talked about running the Suzuka 8 Hours with Honda? Already triumphed there with Yamaha ... 444 444
- (smiles). I don't know, not yet. There I have two consecutive poles and two victories. Improving it is complicated, so we'll see.
-Would you have liked to bring someone from your team and what did you think when you found out that Jenny Anderson would work with Marc?
-I would have liked to bring my entire team, from the mechanics, electronics, engineers… everyone. Raising a project like we did at KTM can only be achieved by working together with very good people and with a very tough relationship between us. After four years, he was practically my family. We had very hard times at the beginning, which made the union very strong at the end and leaving them is the hardest thing for me, rather than leaving the KTM project. On the other hand, the team that I will work with at Repsol Honda are people I already know, engineers and mechanics with a lot of experience. Some of them are Catalan, like Ramón Aurín, whom I have known for a long time. In the end, culture is also very important in critical moments and that will help me. On the Jenny topic. I'm sure he's the person who knows me the best. I knew how I liked the engine brake, the traction control, the gas mileage, the power out of the corners, how I expressed myself. Jenny knows me better than my parents, sportingly speaking. Marc has by his side a very good engineer who also knows me perfectly.
-Do you see the first year getting results or adapting? It comes from a front end that allowed it many things and on this bike that point is very critical ...
-No. I can't afford a year trying to adapt to the bike, trying to help Honda to no avail. I can't afford this, Honda hasn't thought of me for this, for development. We already have a test rider and he is the one in charge of developing the bike and seeing how to improve the front end. He wants me to win my Honda, obviously, and doing good results, that's why I have to grit my teeth from day one. It is true that the front end on the Honda seems fragile and at KTM it was my strong point, where I relied more to make the time, but at Honda they are also good at that point. It is a bike that normally wins time by braking, under hard braking, and I will try to contribute everything I have learned at KTM, everything I learned at Yamaha and what I learned in my sports career to try to put a cable if the results do not come out. If I don't find the bike the way I like it, together, as a team, we will try to do our best. From the first corner that comes out of the pits in Qatar, I will give 100 percent and if that entails a fall during the tests to see the limit of the front end, then we will have to assume it. It is what it is, I don't have much time.
-What pressure does it imply to get to a team in which nobody wins but Marc from Pedrosa?
-Well, I hope it's time to break the curse. That no one has achieved it since Dani's time denotes a high difficulty. That this is a critical and complex bike, and that he has a very marked riding style to achieve results and that this style is Marc's, because he has led the team in recent years, winning races and titles. You have to try to mimic what he did, copy his techniques. And all that in a very short period of time because I can't wait until the middle of the season. The adaptation has to be fast, despite being only five days old. It will be difficult, I will have to take risks from the first corner of Qatar.
-How will that first day be? What will work be done on those test days?
-Adaptation, what concerns me most now is the front end, how long will it take to adapt because for me it is very important. Braking is where I feel most comfortable. Braking into the corner quite aggressively is where I have always gained time. I'm not good at cornering. I don't like this style of riding like in other factories I've been to, and I need that confidence in the front end and I'm going to start working really hard on that. I am going to risk as much as possible in the tests to see the limits on the front end, even though I may fall, but it is paramount for me.
-Would everything that was finishing behind fifth be bad?
-I don't know the results. It's complicated, because obviously last year was a very good year. I finished fifth tied on points with the fourth that was Dovi, with podiums and with poles. It was a very complete year and obviously finishing ahead of the fourth is going to be very, very difficult. We are talking about the top three of the World Cup, but without a doubt it is the objective that I have, the one that I have raised. I want to be a world champion with Honda one day and that happens to win races, make podiums and try to fight for all the races I can to be at the top of the box.
-Do you feel that you are dealing with everything or nothing, that there will no longer be excuses?
-Yes, without a doubt. It was very clear to me, when I thought about going to Repsol Honda, I was clear that it was as the Italians say 'glory or wisdom'. All or nothing. I have seen the results of many very talented drivers who have passed through here and their careers have not continued. I understand what these colors mean, I understand the responsibility that I have right now, in addition, without Marc, only in the Qatar training sessions, above with a little more pressure because maybe I will have to get results earlier than planned without much experience. and that's going to be tough, but I certainly now have the tools to do it. Marc has been the best in recent years, without a doubt, indisputable, and these colors require a level of results that they have to live up to, so I'm going to give it a try.

Photos from as.com