Pochettino: "Verratti is still upset"
The Argentine coach spoke at the press conference prior to the match against Nice tomorrow about Neymar's injury and the Italian's discomfort.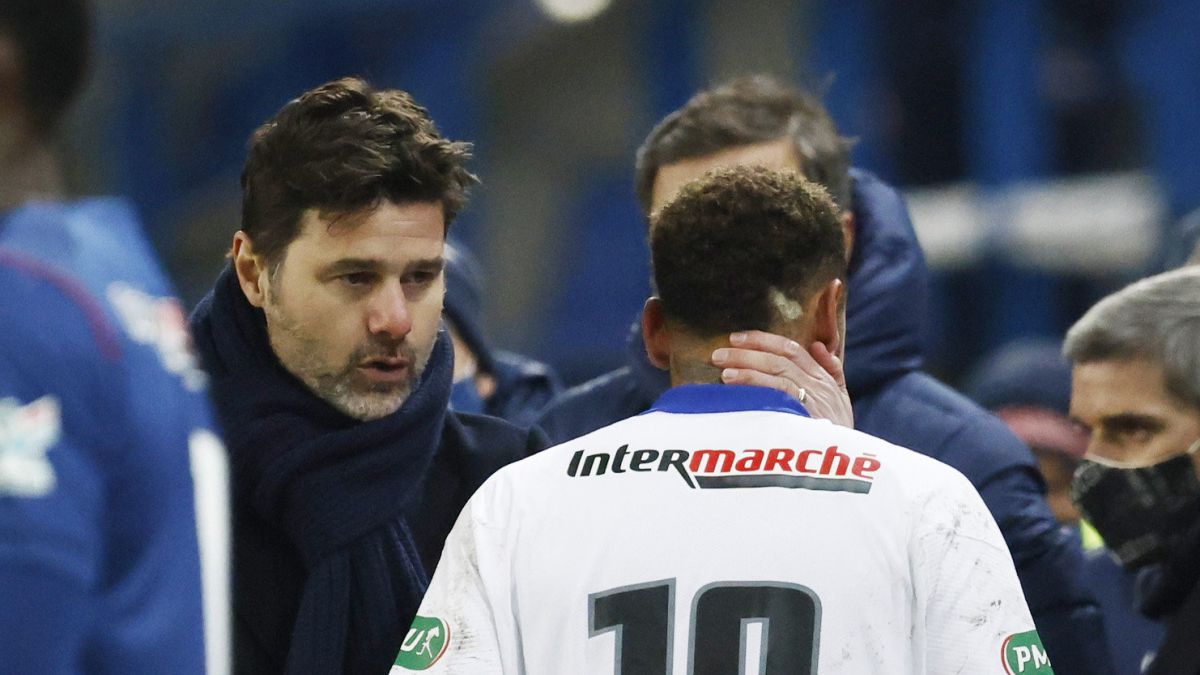 PSG faces their last game against Nice tomorrow before facing Barcelona at the Camp Nou on Tuesday in the first leg of the Champions League round of 16. In the press conference prior to the game, Pochettino assured that Neymar's injury is things that happen in football and that it was fortuitous.
"Neymar's injury is something that can happen in any game and that is how it happened in the French Cup. It was fortuitous. But we have a team to win games in Ligue 1, in the Champions League and there is absolute confidence in a team of almost 30 players who for something are PSG players. We are going to face each game with the confidence of winning, winning and winning and without looking for any excuse ", Pochettino stressed when asked by Neymar"
Regarding Marco Verratti, the Argentine coach could not confirm the presence of the Italian midfielder on Tuesday against Barcelona: "Marco has discomfort from the end of the game against Marseille." The Italian, predictably a replacement for Neymar as playmaker at the Camp Nou, will not play against Nice tomorrow.
Neymar's message on Instagram: "Together we are going to help him to be back as soon as possible and also to recover emotionally because it has been a hard blow for him. So he is a strong boy, he is a boy with maturity that when You know him, and we have been fortunate to meet him, you see the human value. He is an extraordinary boy who immediately fosters a good relationship and affection because he makes himself loved. He has the strength and the people around him who will help him get up "
Photos from as.com