Pepe Mel: "For us, like the wolf of the three little pigs, with a blow is a penalty"
The Las Palmas coach bites his tongue to avoid possible sanctions, thus showing his dissatisfaction with the referee's performance.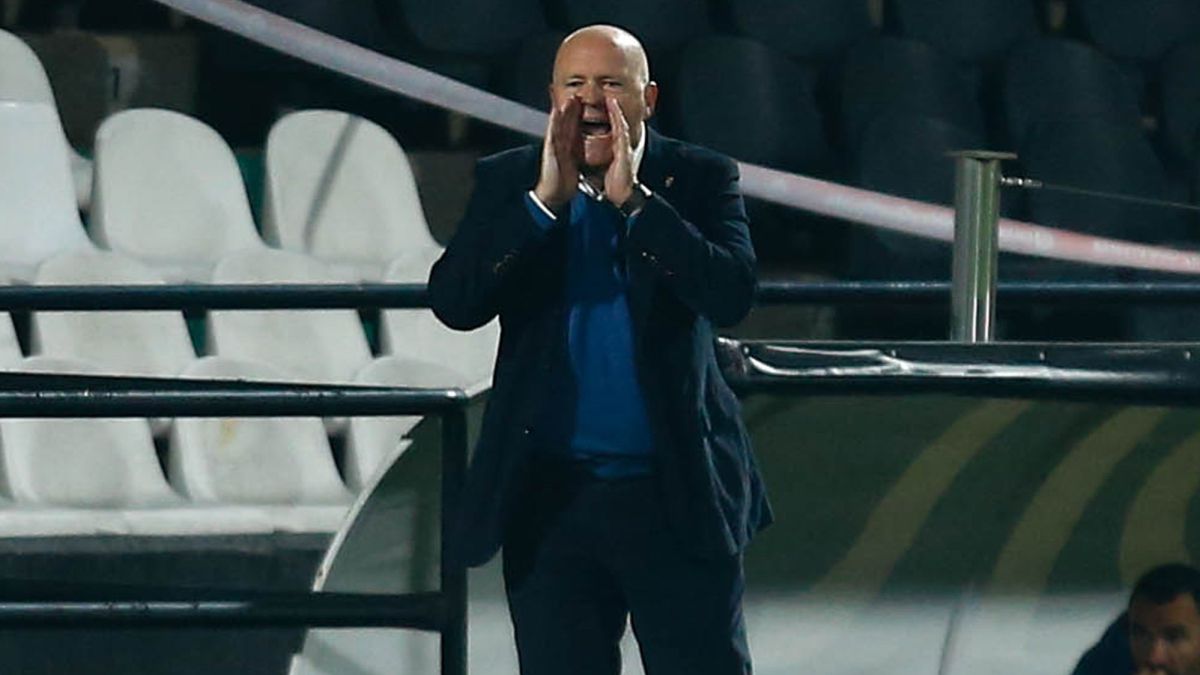 The Madrilenian, as always, swimming, but I keep my clothes, he wanted to show his disapproval with the performance of the referee once UD Las Palmas received a penalty against Castalia on Saturday night of those that can be called quite tight or interpretation, according to the criteria of the referee, who scored a match that ended with a 4-0 result in favor of the hosts.
Global evaluation of the game: "It's a difficult game to explain without getting into puddles or problems and without crossing the line of being sanctioned. I don't know, you guys have seen the game. Obviously, we haven't been well. The play of the second goal It is our mistake and we have not been able to have a game that would put us in being able to fight the result. That is, it has cost us a lot, but hey, the ups and downs of everything that happened in the first part, of which we We went with five yellows, it slowed us down. It's very difficult to explain. Well, it's very easy to explain, but very difficult not to get into trouble. "
The refereeing: "In Almería they gave us a penalty, like here. For us, like the wolf of the three little pigs, with a blow is a penalty. What happened I do not explain because they will penalize me. In the end it will be right Pablo Iglesias when he says there is no freedom of expression. Unfortunately, the fans of UD Las Palmas forgive me. Without strange circumstances we could have been in the game, but every time we put our leg in it was yellow. It is very complicated. "
More evaluations of the match: "I think I have been clear. I have said that the second goal cannot be scored for us in life. We lose the ball and the Castellón player has the Barajas T-4 until he reaches goal ... That It's our fault. The refereeing has an effect on putting you 1-0 against, the first one against Araujo is a joke, leaving with five yellow cards and the referee threatening me ... Well. We have given the second goal and the third goal we looked like cones, but I understand that my players lowered the intensity because we could have stayed with three. We have to be much more serious. The referee who whistles what comes out of the balls, but we have to be more serious. Castellón has to have more problems to beat us, with a referee and without a referee ".
Photos from as.com