Pellegrini seeks 'another' Fekir
The Frenchman's injury worries the Betis coach, who intends to find his threads of creativity in other tricks. His return points to the derby.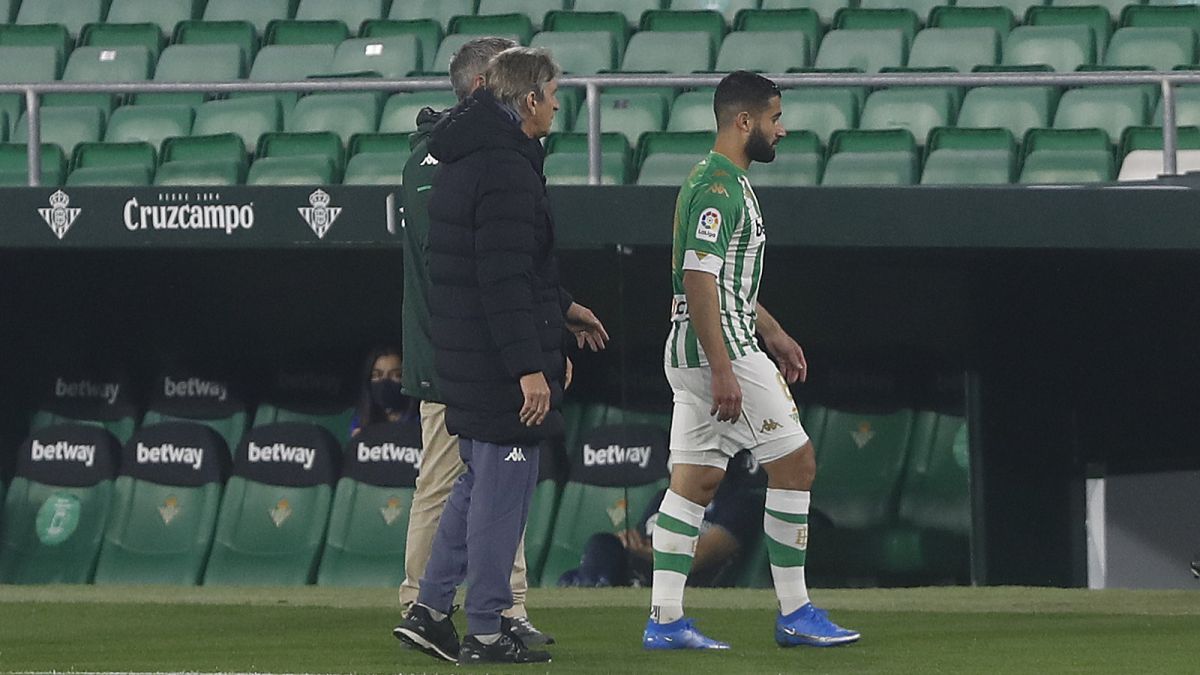 The injury to Nabil Fekir is a serious setback for Betis in the midst of their struggle to reach European positions. The Frenchman left the meeting against Getafe after the first minutes due to a muscle injury and Manuel Pellegrini predicted about two weeks of absence for his main figure. Quite a setback of difficult solution for the Verdiblanco team. Fekir is the player who played the most minutes for the Betic team since the beginning of this campaign: he only missed two league appointments and both ended with the defeat of the Pellegrini team. The technician's mission is clear: find another Fekir for the next League duels without his attack suffering excessively on a creative level.
The casting opens in Heliopolis and Pellegrini has several candidates to fill in for Fekir. Against Getafe, he opted to enter Tello and center Canales' position in three quarters. The Cantabrian is perhaps the piece that has the most similarities with the French, although it tends to heel more to the side and even to delay its position more meters. Joaquín also wins ballots to play freely in that area, while both Tello and Diego Lainez aspire to position themselves at one end with Aitor Ruibal at the other. Another asset that Pellegrini has confidence is Rodri: the youth squad proved incisive behind the striker and has the resources to be dangerous and creative in Fekir's position. Also Juanmi, who left a good feeling in his appearances in recent games, has options to occupy that place.
Pellegrini's main concern is that his team's creative capacity does not diminish, something that was reflected against Getafe when Fekir left the field. The coach is aware of the enormous weight that the French has in his attack zone and therefore crosses his fingers so that he is back as soon as possible with a view to the derby against Sevilla in March. Meanwhile, he will try to evaluate what tricks give him that creative capacity that did so much damage to his rivals during the brilliant performance that his team gave at the beginning of 2021.
Photos from as.com