Pedro Martínez falls with pain and honor against Lajovic
Pedro Martínez could not compete to the maximum against the Serbian Lajovic, after a tough first set, due to abdominal discomfort that did not allow him to serve well.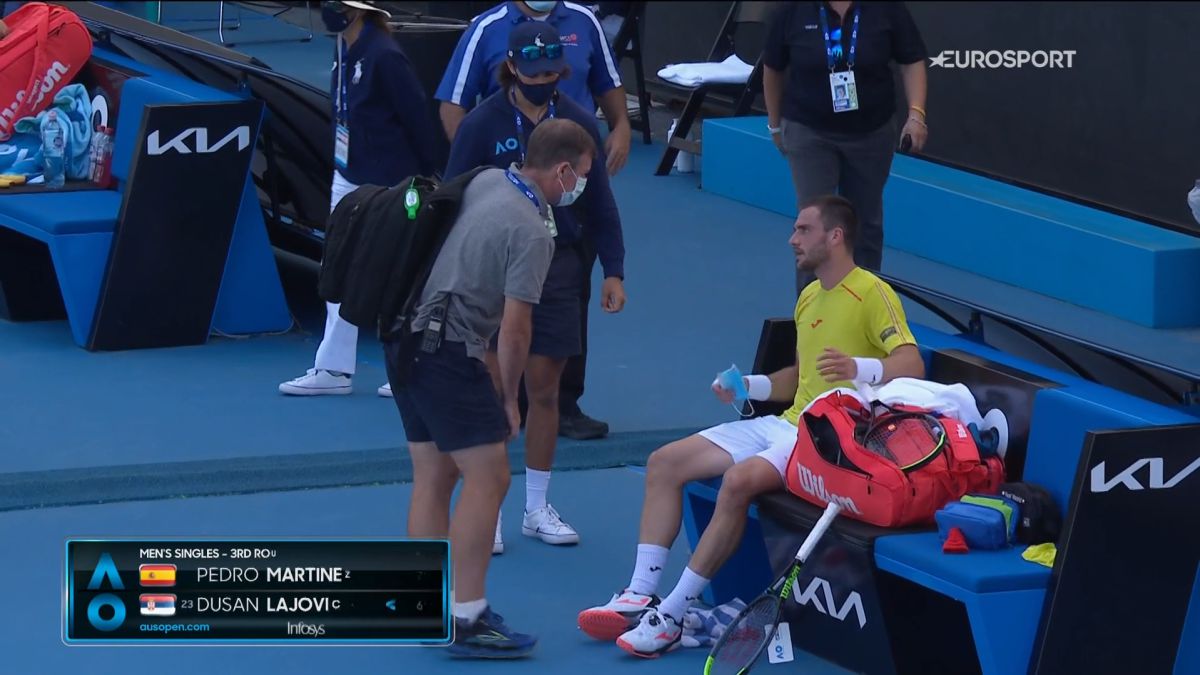 Bad day for the Spanish tennis players who competed this Friday in the third round of the Australian Open. Pablo Carreño had to retire in his match against Grigor Dimitrov due to an abdominal injury when he lost 6-0 and 1-0 in the second set, and later, Pedro Martínez was able to finish his match against Dusan Lajovic, but some discomfort in the same The area that tormented the Asturian, prevented him from serving well and competing against the Serbian on equal terms after a hard and sensations in the first set on his part. The Valencian, who could have abandoned, showed pride and against an opponent who gave him some opportunity he held out on court 3, where he even generated options to come back in the second set. In the end they fell by 6-7 (6), 7-5, 6-1 and 6-4 in 3:13. Lajovic will face Alexander Zverev in the round of 16, who passed over the Frenchman Adrian Mannarino (6-3, 6-3 and 6-1 in 1h: 43) .
Martínez made a great effort to carry out a first set in which he had three set points with 5-4 and serves and which he had to resolve in the tiebreaker. Immediately afterwards, the speed of his serve was seen to decrease and in the first break he called for medical attention. He continued playing, also with problems in a finger on his right hand, and was close to recovering after conceding a break, but lost his by then already very weak serve and Lajovic equalized the match.
The third set was delivered by Pedro because he could not take advantage of his services, with an emergency tennis based on constant uploads to the net. The Balkan, perplexed, failed more than necessary before that strategy as unusual as sudden, as necessary for the Spanish, who in the fourth quarter came up and deserved more when he had a break ball in the ninth game. It could not be, but his delivery was worthy of applause. He leaves with his best result in the Australian Grand Slam.
Calendar and results
Photos from as.com