He has played in all league matches. In his 'rookie' season, he touches 2,000 minutes. Physically he impresses; against Athletic he stole 12 balls.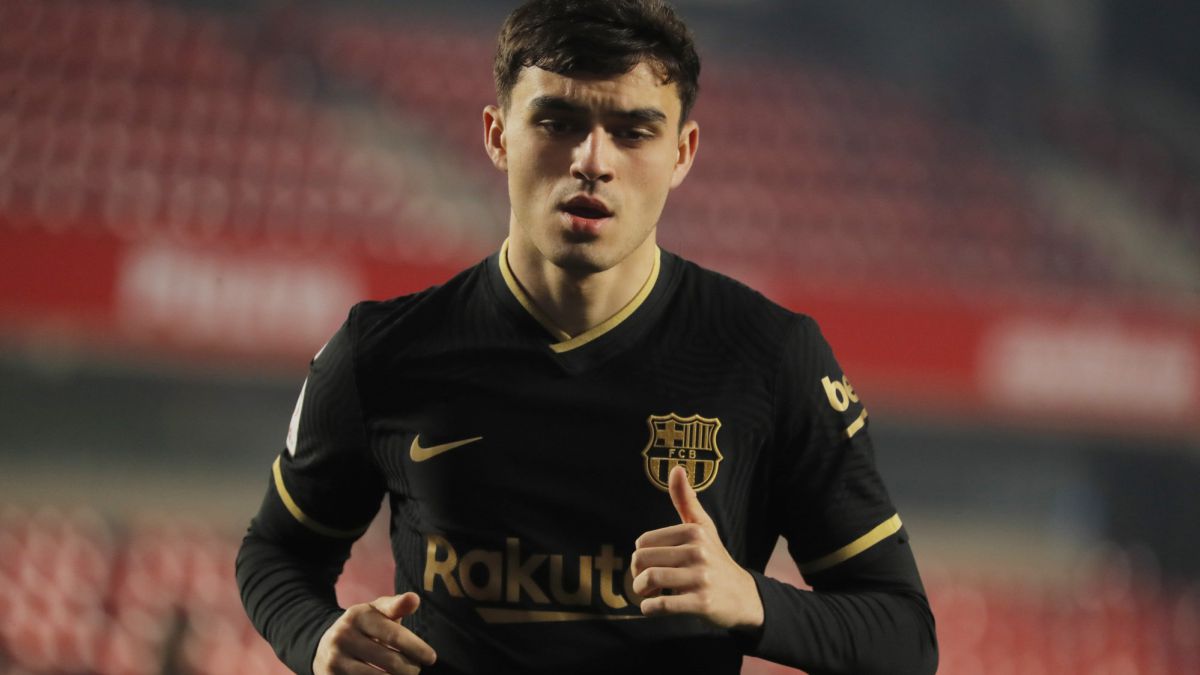 Pedri can today exceed 2,000 official minutes with Barça this season. He has 1,951 'and, if you add the 167' he has played with the U21 National Team, he already surpasses them. The stage was not in anyone's plans, but no one has given it to him. The canary has played minutes in every league match. He started out, true to his personality, shy. He was a substitute in the first three days of the League (Villarreal, Celta and Sevilla), but he entered as a starter in the game against Getafe and, triggered by his exhibition in Turin, settled in the eleven. In the last nine matchdays, Pedri has played almost every complete game.
De Pedri has impressed everything from those preseason games (Nàstic, Girona, Elche) that aroused Ronald Koeman's curiosity. On the one hand, his talent, almost a veteran, to control the game time. But also his defensive concepts, which allow him actions like the one against Isak at the Camp Nou that avoided the 2-2 and in which he crashed into the post. Last week, against Athletic, he recovered 12 balls in the same game, an outrage for a creative midfielder. One of the robberies, by the way, prevented Marcelino's one last chance.
Pedri is tactically brilliant, but another of his secrets is his tremendous physical quality. At just 18 years old, he is deployed across the field and is a tough player. Maybe it helps that the canary went to athletic school as a child. Basically, he liked to compete, as in any sport. For example, he also likes to play basketball and will be a Palau classic as soon as the doors open.
Koeman plays today against Betis, a team that will always be in his head over the years. To the Verdiblancos he scored his first goal in the First Division with Barça. Only days before, he had made his debut in the Champions League against Ferencvaros. At the moment, the physique is holding up Pedri, who visits the gym with some frequency to improve his upper body, although the club does not want him to overreach. It's about getting stronger, but also about avoiding injury and maintaining the essence of your game. Luis Enrique saw him live in the Super Cup and, to this day, he has many ballots to wear the National Team shirt soon.
Photos from as.com