Patience over in Minnesota: Saunders fired
The Wolves coach is fired after another defeat for his team in New York. They are last in the league with a 7-24 record.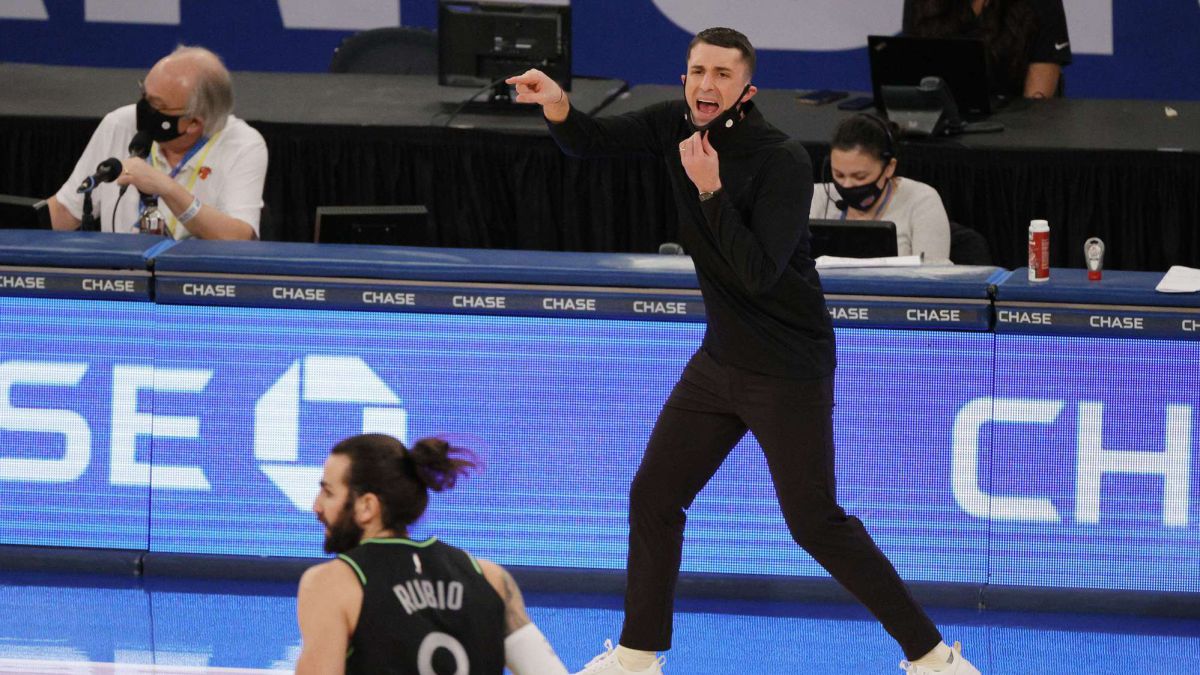 This is where Ryan Saunders' journey as coach of the Minnesota Timberwolves has come. Madison Square Garden was the last stage in which we could see him leading the team, since shortly after losing to the New York Knicks news of his dismissal jumped. It is a new loss, the 24th of the season, by only 7 wins, which makes the Wolves the worst team in the league. And that they were about to overcome a match that they were losing by 21 points and that was tied with less than a minute to go. A free kick by Julius Randle (25 + 14 + 4) was going to put the locals ahead and they would no longer lose the advantage.In the visitors the two Spaniards played, with a good performance by Ricky Rubio (18 + 6, 7/12 in shots) and with a more discreet Juancho Hernangómez (5 points in 10 minutes). The best was once again Karl-Anthony Towns, with 27 points, 15 rebounds, 4 assists and 3 blocks. A monstrous match that was useless, something that the pivot is already more than accustomed to. It must be said that Ryan Saunders has not had much luck with his stars. The manager took over the team on January 8, 2019, and D'Angelo Russell joined the Wolves in February of that year. Since then Towns and Russell have only been able to play together in five games.
The truth is that Saunders leaves with a record of 43 wins and 94 losses, the third worst of any franchise in this period of time, only above the Knicks and Cavaliers. Raptors' Chris Finch substitute
But the Wolves aren't going to spend long with an interim filling the job. The president of operations, Gersson Rosas, has already decided who will be the replacement for Saunders. This is Nick Nurse's assistant on the Toronto Raptors, Chris Finch. The coach, who already interviewed Rosas for the position when he took over the sports management of the franchise in May 2019, is going to sign a multi-year contract. The two know each other from the time they met in the Houston Rockets.
Finch has been an assistant, in addition to the Raptors and Rockets, the Nueggets and the Pelicans. In addition, he won the 2010 G League title at the helm of the Rio Grande Valley Vipers. As reported by Adrian Wojnarowski on ESPN, the rest of the Wolves coaching staff is not expected to follow the same path as their coach, so Pablo Prigioni would remain in his post. Finch's hiring is the first since 2009 (Lionel Hollins from the Bucks to the Grizzlies) of an assistant head coach from another franchise in the middle of a season.
Photos from as.com