Pablo Rodríguez conquers Lecce: "I see myself here for five years"
The ex-Madridista has scored four goals in 213 minutes and continues to receive praise at Bel Paese, where he is compared to Inzaghi. Italians also think of Marvin.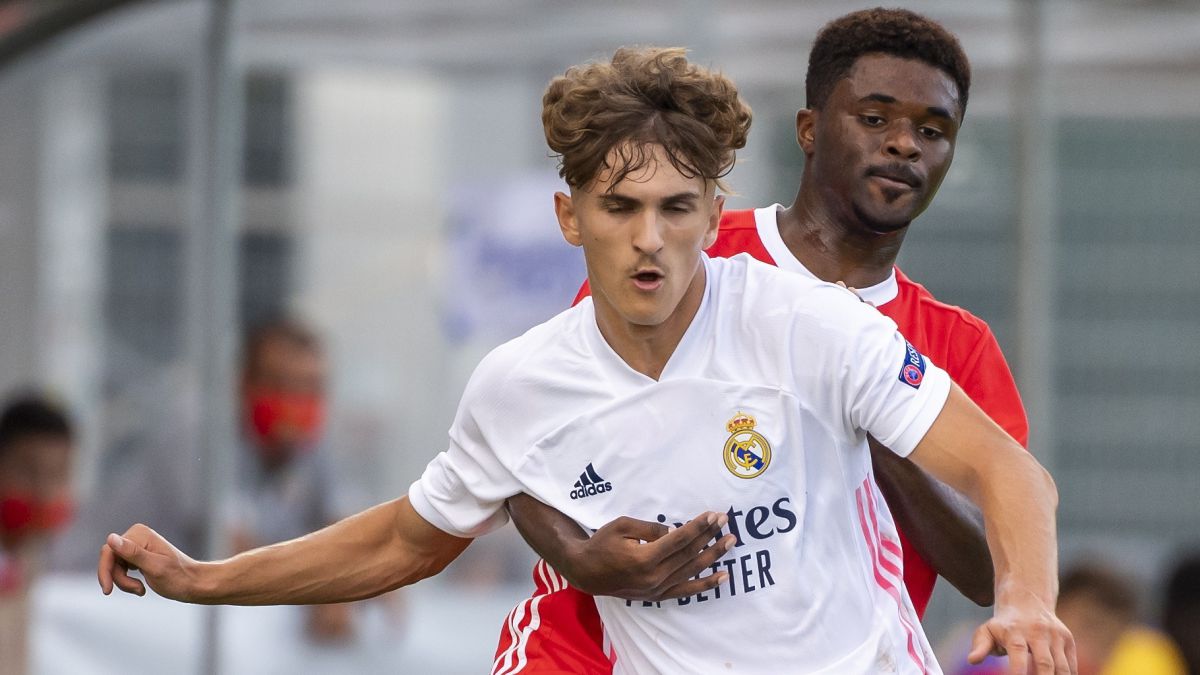 Pablo Rodriguez took just 213 minutes to conquer Lecce, after a difficult start to the course in the Italian Serie B. He went through the aftermath of the injury suffered in the Youth League final between Real Madrid and Benfica (in which he scored a goal), and also had covid. The difficult moment, however, is behind him: he debuted with a goal in December against Vicenza and adding three more in the next five games. He has signed one every 54 minutes and, in addition, forced an own goal against Cremonese and a penalty against Ascoli. An impressive impact for the striker, who the Italian team signed from Madrid, to whom he left a repurchase option and a percentage of his eventual sale.
At 19 years old, he promises very well and 'La Gazzetta dello Sport', who interviewed him, has nicknamed him "the Inzaghi of Lecce": "I only think about doing well with this shirt", said the player, "I will see myself here until 2025 , being the protagonist in Serie A ". He dedicated his great performances to the former teammates in the white quarry, Toni Fuidias and Eneko Delgado, although he did not want to get wet on Marvin del Castilla, another that the Italian team likes: "I talk to him about my fantastic adventure in Italy, but he never knew of the interest of Lecce ".
The young forward confessed that his reference is Haaland and that he has clear ideas about how to spend his first salaries: "I will help my father Francisco, who works in a supermarket, my mother Carmen, a telemarketer and my sister Alexia, 15 years old. I miss them, but in Lecce I found my paradise ".
Photos from as.com