Pablo Laso: "I always hope for the best version of my team"
"We have a difficult game against Zalgiris, who have a very defined style of play and are very competitive," the Madrid coach analyzes.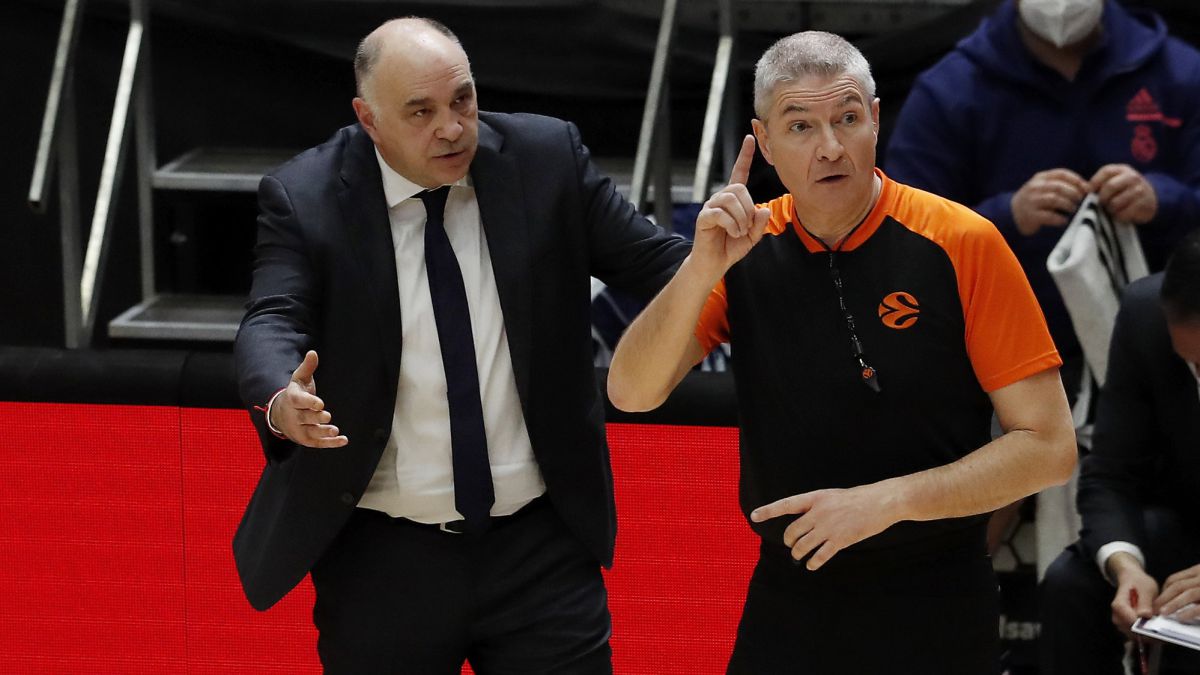 Pablo Laso, coach of Real Madrid, who this Thursday receives Zalgiris Kaunas in the twenty-sixth day of the Euroleague, has not hesitated to praise the Lithuanian team, whom he considers "very competitive", in addition to stating that to win the team madridista must play "a good game" .
"We have trained very well this week and I always hope for the best version of my team. We have a difficult game because Zalgiris is having a great season and it is a very competitive team and it has players with a lot of experience," Laso said. provided by your club.
For the Madrid coach, Zalgiris "has a very defined style of play with very good pick & roll situations on arrival, good outside scorers". "His outside game has a lot of threat and, in addition, this year Zalgiris has incorporated one more weapon that is an inside game that is growing a lot with Lauvergne and Hayes. It is a very complete team and that is why it is where it is in the Euroleague fighting to enter among the top eight. To win, it will be mandatory to play a good game ", he added.
Argentine guard Nicolás Laprovittola, for his part, is aware that the Madrid team needs to "regain good feelings" .
"We have a very tough game against Zalgiris. We need to regain our level and good feelings, even more so playing at home. It is a difficult goal because they are fighting to enter the top eight in the competition, just like us, and therefore the stakes are high, "said the Argentine player.
In Laprovittola's opinion, Real Madrid will have to put in front of the Lithuanian team "a lot of physicality and play intelligently, because Zalgiris does it very well, it is a team that never lowers its arms, fights to the end and has many resources" .
"He would highlight his shooters, with Grigonis in front, although it would be a mistake to focus all our attention on him because Zalgiris is very strong in all aspects of the game," he pointed out.
Photos from as.com