Oviedo's forwards, dry in the second round
The Blues are going through the worst offensive streak of the season: they have not scored in the last three games played. The attackers have not seen a door since December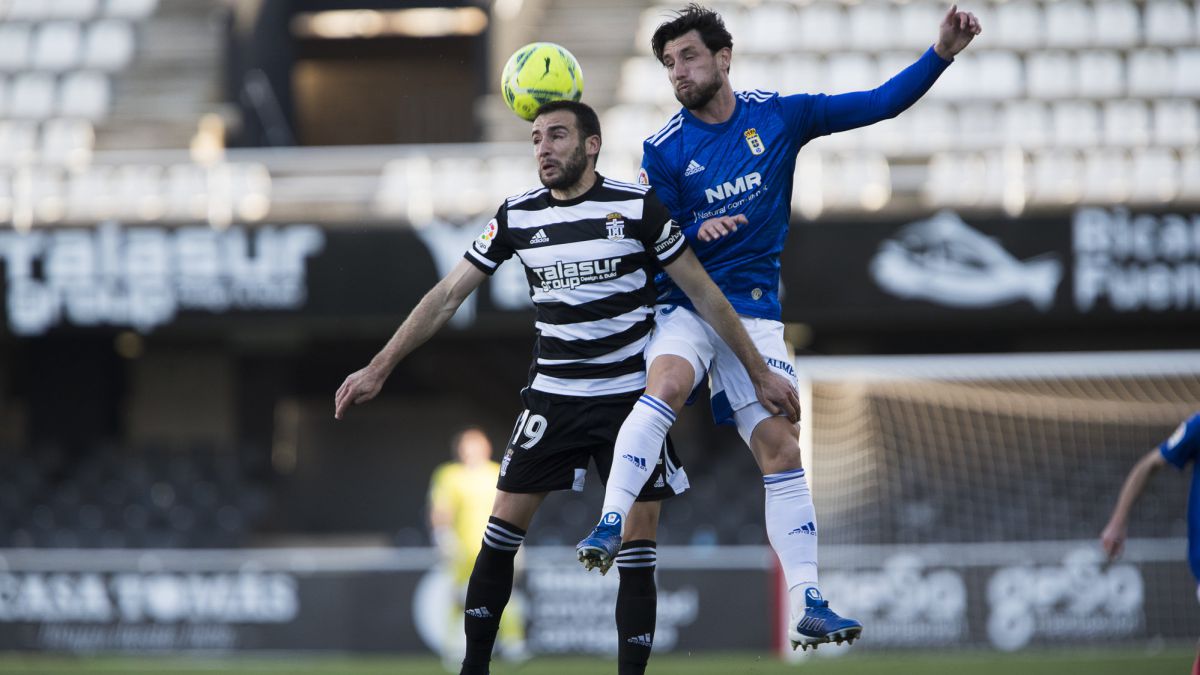 The great challenge for José Ángel Ziganda when he assumed command of Oviedo in the middle of last season, with the team going through serious qualifying problems, was to close the defensive hole that threatened to send the Blues to Second B. He did it and the team gave a step forward. And in his desire for Oviedo to continue growing, the Navarrese announced that he expected his team to take a step forward offensively this season.The configuration of the squad seemed to follow that path, with the arrival of decisive footballers such as Nahuel or Leschuk, plus the continuity of other talented men such as Borja or Sangalli.
The signing of Borja Valle in the last winter window is another example. However, in recent weeks, the offensive section has become the Blues' worst flaw in the championship.
So much so that Oviedo has not scored in any of the three games played in the second round: 0-0 in Logroño, 0-1 against Albacete and 2-0 in Cartagena. The offensive shortage is especially striking in attacking men: no strikers have scored since December, when Blanco Leschuk and Rodri Ríos scored in a 4-2 win over Tenerife.
Photos from as.com