Oviedo and Lugo are looking for more air
The Blues, in their worst streak of the season, host the Galicians in the middle of the table. Ziganda returns to the bench after his absence due to covid-19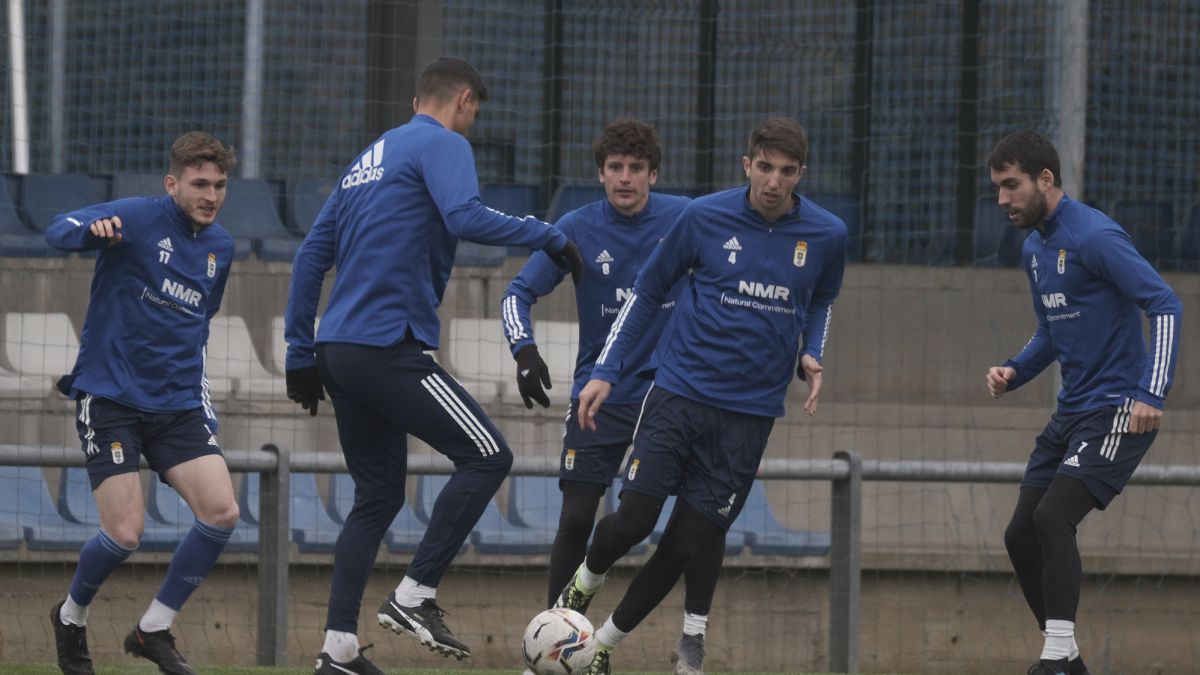 Oviedo and Lugo decide their options at Carlos Tartiere to think about something more than simple permanence. They do it in different situations. The Galicians, anchored to the middle zone. The Blues, in their worst streak of the season, after chaining six weeks without victories, too heavy a drag (follow the game live on As.com) .
Oviedo recovers a fundamental piece for the crash: the Cuco Ziganda. The Navarrese has been low by covid-19 the last two weeks and the team has noticed it, with two painful defeats, against Albacete and Cartagena. Hence the danger of descent has come so close.
El Cuco has had doubts throughout the week regarding the goalkeeper who defends the goal, with Brazao as an alternative to Femenías. In the rest of the lines, however, it seems that he will opt for continuity with respect to what was seen in Cartagena, with some nuances as he always does. The 4-2-3-1 seems again the system that the blue technician will bet on.
El Lugo travels to the Tartiere with the calm that his classification gives and at the same time the confidence of his latest performances. The draw against Espanyol served to reinforce the idea of a team that believes in what it does and that has become uncomfortable for any rival. However, the pending task is to improve home registrations, where he has only won twice so far this season.
With this idea, Nafti prepares his team for a match in which only two places are pending confirmation. In the axis of the rear Pita and Alende fight for the position that the expulsion of Djaló left free, with a small advantage for the captain due to his size, while the right-handed winger could illuminate the debut as a starter of Appiah after enjoying a few minutes the last day to the detriment of Gerard Valentín, who dragged annoyances. The rest of the eleven will be as expected except last minute rotation. Nafti has found his eleven type and it will be difficult to get him out of there.
Photos from as.com