One year has passed since Braithwaite's traumatic departure from Leganés
On February 20, 2020, Barça paid the clause of the Danish striker (18 million) to replace the injured Dembélé out of the market. The wound still festers in Butarque.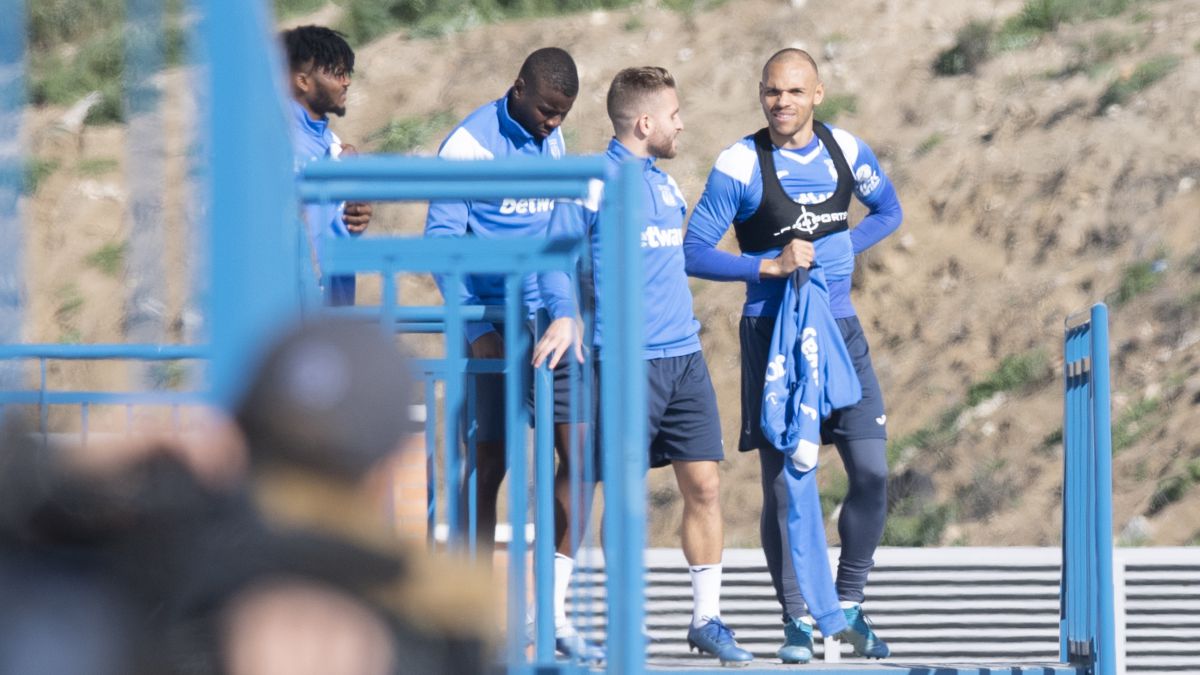 He closed on leaving, polite and grateful, but the slam of the door, contrary to what Maestro Sabina sang, did not sound like a question mark, but rather a resounding and painful certainty. All with tints of injustice that left, deep down the palate, the bouquet of a later confirmed fear. Braithwaite's departure from Leganés, which is one year old today, was an almost definitive push for the pepineros to descend to Second. And all in the midst of an impotence that Butarque has seldom paralyzed as this operation did.
The summary of that march is legally simple, but morally complex. FC Barcelona dismissed Dembélé due to a long-term injury (more than five months) and seized on article 124.3 of the Spanish Federation (RFEF) to incorporate a substitute who, as that now modified rule said, should only be competing in Spain.
Change of article 124.
This rule was developed at the time to replace players injured for a long time out of the market and was conceived assuming that there would be an agreement between clubs. However, the need for the agreement was not made explicit in the text. As Spanish legislation also protects the footballer's right to leave a club upon payment of compensation, Barça activated the signing of the Dane for the payment of his termination without having to reach an agreement with Leganés.
Article 124.3 said nothing about this assumption and left no option whatsoever for the team from which the player was taken away to sign a replacement. So Barça found a replacement for Dembélé (in truth for Luis Suárez, injured in January, but then the club did not want to sign) and left Leganés with a very serious problem that the RFEF itself refused to amend.The pepineros demanded a special permit to find a spare part (it was Bacca, there was an agreement with Villarreal) but they refused on the grounds that the norm did not allow it and that the regulations were modified at the end of the course. It happened like that. The RFEF modified article 124.3 to allow off-market transfers only if the contracted player is without a team.
The wound still stings in Butarque
By then the damage (enormous) was already done in a Leganés who then barely raised his voice and preferred the path of institutional prudence to impotent kicking. The most critical opinion was that of Txema Indias, sports director, who at the time described this signing as "unethical" movement.
Recently, in an interview in AS, he recalled the departure of Braithwaite regarding Barça's discomfort due to PSG's statements that place Messi close to the Gauls. "I am amused by those things after they pushed us to Second", he said. Meanwhile, in Butarque few are those who reproach Braithwaite for taking advantage of the opportunity to go to Barça in a movement that he would never have dreamed of, but there is (at least among the fans) a deep feeling of detachment from how, since then, In his social networks or public demonstrations, the forward has never remembered Leganés.
As if his stage as a cucumber never existed. A blue and white year without which, for sure, he would not have been able to fulfill what seemed like an impossible dream: that one day he would shine on the 9th of FC Barcelona.
Photos from as.com