Onana threatens Dortmund's plans
The Ajax goalkeeper was the main yellow target to reinforce the goal. Now you have to open a casting to find an alternative.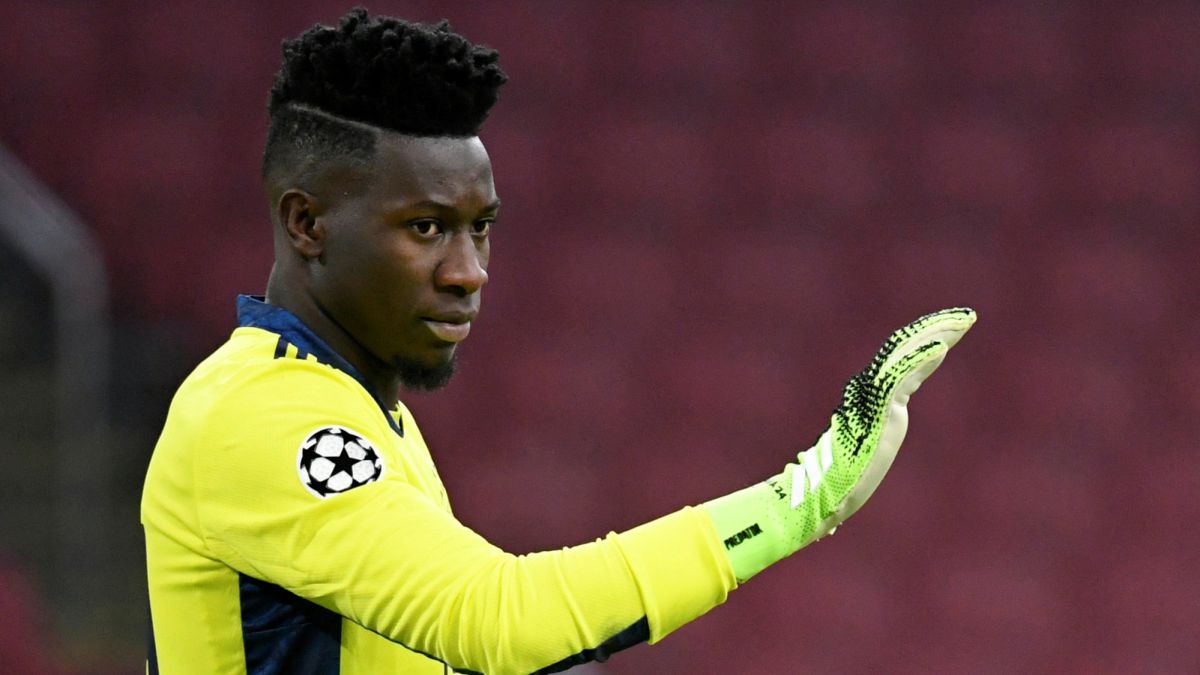 Onana has been suspended for one year for doping. The Ajax goalkeeper will not be able to play during that period, although his club has announced that it will appeal the decision because it claims that he did not voluntarily consume a prohibited substance. The Ajax goalkeeper tested positive on October 30 for taking a drug containing furosemide and now his future is more in question than ever. The Cameroonian youth goalkeeper of Barcelona is at a decisive moment at 24 years old. His name had already been associated with several major clubs. He ends his contract with Ajax in 2022 and there was an option that sounded more than anyone else.
Borussia Dortmund wants competition in goal to raise the bar. It points to excessive relaxation of Burki. The yellow club wants to raise the level in that line. Now, precisely, with the Swiss goalkeeper injured, the names associated with the goal do not stop ringing. The media close to the Ruhr club placed Onana in the first position of the candidates. Coming from Ajax, even with improvement, the salary of the Cameroonian goalkeeper could be supported. But now the situation changes drastically.
Dortmund hoped to negotiate a low transfer, as Onana would soon enter his final year of contract. "Bitter news for Ajax, and possibly also for Borussia Dortmund," says Sportbuzzer. The German media assumed that Onana was going to be chosen. "This means that his signing to Dortmund is broken!" Sport1 also graphically explained. Dragowski, the Fiorentina goalkeeper, would become the best alternative.
Onana believes there are still options.
Onana, for her part, is not giving up on everything. Dortmund had been following him for a long time but there was no negotiation yet. This upsets those plans, because he also "had to" go out this summer. The setback of the positive does not completely abort his plans because his plan now is to appeal and wait for the sanction to be reduced, at least, to 6 months. I would return in preseason. ready to play at Ajax or a new destination. What he rules out is going to the TAS or requesting the precautionary measure, because that would delay everything dangerously and if the sanction were maintained, he would lose even more of the next season, it would even put his participation in the World Cup at risk.
Photos from as.com