Oltra: "I signed because of the challenge, not because of the need to compensate myself"
Fuenlabrada coach José Luis Oltra exclusively attends AS. "Competing for these players comes from the factory," said the Valencian.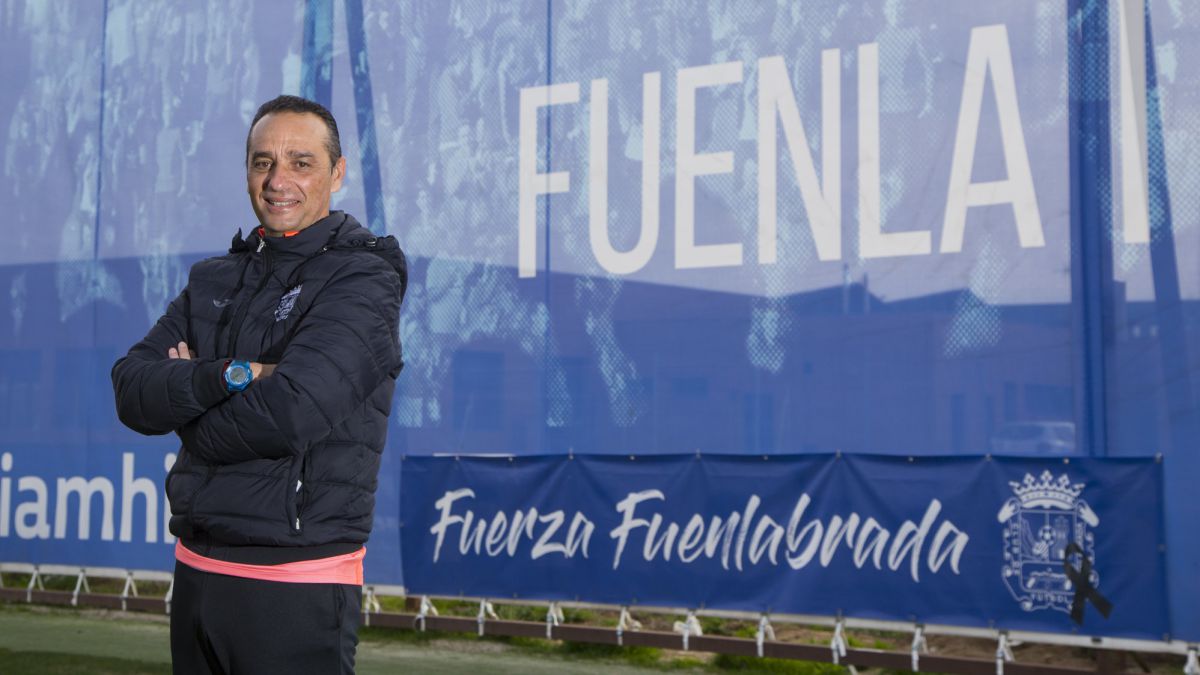 How do you see the team?
I see it well, eager to continue the victory of Castalia. In the end, this group was very worked by the previous coaching staff, who did things very well, and we just want to make them even better with our little touches. It is a team that, luckily, "has a hard time" losing; now it is up to us to bring them closer to those triumphs that narrowly escaped them.
As you say, there have been few changes in your first games, do you think this improvement is due more to a mental aspect?
I do not think that this improvement is due to the departure or arrival of a certain coach. It is the situation itself. When there is a change, everyone gives their best image: the level of activation and concentration is very high. The one who is seated in the eleven wants to maintain that place of privilege and the one who does not, wants to get it. The difficult thing is not the beginning, the difficult thing is to maintain this level of desire and football when the results do not arrive.
Results check all.
Exactly. When there are victories, everyone wants to keep fighting day by day, even those who are not counting. Everyone wants to compete if you are getting points, and we will only get points if we compete as before. Therefore, continue competing, continue defending our style, continue to be that tough Fuenlabrada and, only in this way, will the results come.
The fans are excited about his arrival and siren songs are heard again with the playoff dispute.
I'm not going to sell smoke to anyone, but I'm not going to take away their illusion either. Competition puts you in your place and this is reality. Now we are in no man's land, eight from relegation and eight from the playoff. Then ... we win the next one, well, then we continue to win, even better. There you can think of bigger things, but now the important thing is not to relax. This team is already touching the playoffs with their fingertips and the base is the same ... If you translate those draws into victories, they will be eligible for something else.
Y, you who are with the team every day, what a beat do you think the squad has.
The template wants and I'm glad. It is a very committed group, very responsible and very united. They know very well what it is to compete because they have shown it in the last two games against very difficult opponents. However, and I return a bit to the second question, I need this implication to be constant and not overnight. That said, I believe that this team's ability to compete comes standard, it shows in every training session.
One who has returned to be a decisive footballer is Nteka.
Randy is with the arrow up but Nteka is a First Division footballer, I already said it in my time as a commentator. Now that I see him day by day, I can say that he is even better. But Nteka and the rest of the members of this squad are all at a high level and they are pleasantly surprising me.
Midfielder or forward?
He goes for everything because he is technical, powerful and has a very good passing game. However, what I like the most about him is his arrival, he has a lot. Therefore, in my opinion, putting him a little ahead of the center of the field and with someone next to him is the best. He has to follow the line of the last two games: look at the goal, dare to shoot and continue working for the team.
His teammate at the top is being Kanté, ahead of Borja Garcés, and much has been written about the lack of goal of the 'eleven'.
If you listen to how his colleagues talk about him and his work in the field, you realize how important Kanté is to us. Even so, I had my doubts between Borja Garcés, another great striker, and him. They are very different from each other. However, the approaches for the duels against Almería and Castellón asked us for one more player like Kanté: fast, strong and with that tremendous ability to uncheck he has. People, as usual, only see the goal but Kanté in Castellón supported us by stretching the field and holding the centrals. For me, it is not definitive that I score or not score. The forwards do not live on the goal. In addition, Borja will also be important. And Sekou still needs to recover.
It seems that the team's legs are shaking in the final minutes with the score tight.
I disagree. We have to correct some aspects of the final minutes, it is evident, but I do not think it is a lack of confidence or that my players' legs shake. You don't want to lose what you have and, unconsciously, you take a step backwards. It's not because you can't or don't want to, it's because it just comes out. To Fuenlabrada and to all the teams. On the other hand, the rival also plays and a whole Almería visits you and you visit a Castellón that is risking life.
Tenerife, Deportivo, Córdoba, Mallorca, Recreativo, Granada, Córdoba and many more ... Historic Spanish football and Fuenlabrada, only two years in professional football. Quite a newbie.
The Fuenlabrada is a professional team in capital letters. Also, no matter where you look, they want to establish themselves in professional football to continue growing and dreaming of higher heights. When they call me to sign for this club, it is the first thing that is transmitted to me and now I live it day by day. Therefore, do not hesitate for a moment to come.
You still don't know the fans.
That is the only thing that hits me at this great moment. I hope they can be with us soon because I want to see that Torres full and pressing.
After your experience in Racing, did you feel like making up for yourself?
You see, I, of all the teams I've been to, have taken something positive with me and my time at a club as historic as Racing, too. In the end, you learn more when things are worse, that is clear to me. On the other hand, I did not sign for Fuenlabrada to compensate myself or clean my image, I signed because I love training, I love what I do and I could not miss an opportunity like this. I signed up because of the challenge, because of the project, not because of the need to compensate myself because I didn't have it.
More than 300 matches in the Second Division, what is the recipe for success in this category?
The group. It sounds cliché, I know, but it is. Having a good squad and I'm not just talking about an eleven, but about 23 committed who can give the 'chest' when necessary is key.

Photos from as.com