Oltra: "I come with the intention that the club continues to grow"
The new technician confessed "ambitious" and arrives ready to "not give up anything". He signs until the end of the course, true to his spirit of earning "renewal through work".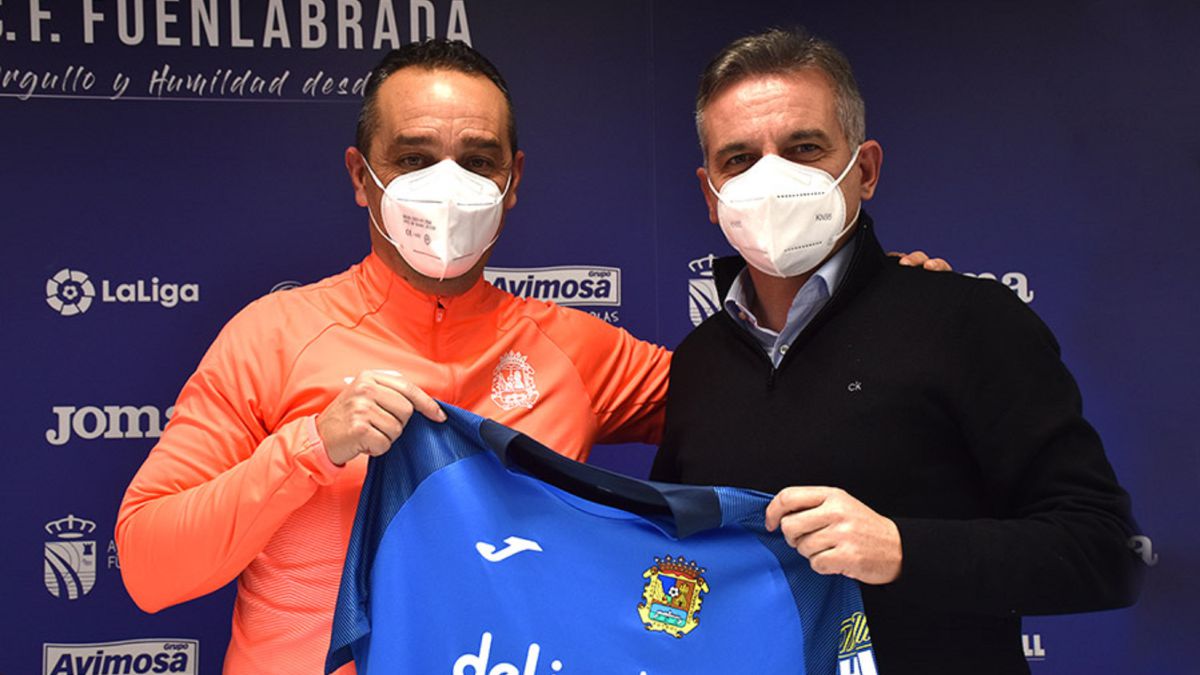 José Luis Oltra appeared this Wednesday as the new Fuenlabrada coach, taking over from Sandoval. Before answering the journalists' questions, the coach wanted to thank the club for their confidence and had a kind memory with his predecessor on the bench: "It is not pleasant to arrive in the middle of the season as it means the departure of a teammate, whom I have appreciation and he has done a very good job, but the circumstances are what they are and the teams make decisions thinking what is best for their future. " A tomorrow in which Fuenlabrada continues to take steps forward: "I come with the intention that the club continues to grow. The competition will put us in the place we deserve. One is a slave to their words and the owner of their silences, we have to be Realistically, it is the second season in professional football, but we are ambitious and we are not going to give up anything. "
Aspirations: "I don't like to talk since I've just arrived, it's a squad that I know, I like, that it has many possibilities, many alternatives ... It is true that this week we are somewhat limited by injuries, but it is a squad with many possibilities. Any soccer person wants their teams to be balanced, to attack well, defend well, to be solid, orderly, to be protagonists, we will adapt to what we have. I want to know the players well, that I will get to know them in my daily work, and from there and with the help of the people who are in the club, that the team compete and win many games ".
His football proposal: "I don't want to value anything, because of the respect and affection I have for the other coach, who I think has done a great job, and I know that he works well and is an involved uncle and therefore enter ... Everything he says It can be taken as a criticism, I am going to try to take advantage of that job well done, many things that are good and then I eat everything: each teacher has his booklet, put his stamp on it, my idea, put my stamp on it, connecting with the players out there , it is a template with many alternatives, which gives you many possibilities in terms of structure formation, matching system, how to tighten, in many aspects and we will try to choose the one that best suits us for each game and the one that makes us win more encounters ".
Aspects to improve: "All teams and templates have room for improvement, but you have to think about tomorrow's work, adding, growing, not conforming, competing, being generous in your effort, thinking about the team, having values. To be a recognizable, balanced team and from there, strong in the areas. The teams that achieve objectives are those that are dominant in the areas, and for that you have to arrive and generate and in the defensive area, that they reach you little and yes they become forceful, aggressive and intense ".
Role of Sekou Gassama: "Well, I just arrived, and since this week he will not be there, it is not a priority. I know he is injured, I do not know when he will reappear, this week he will surely not be and it is not a priority for me. Sekou is A footballer who has scored goals is an important player and I would like to have him, as with all the injured and like the entire squad, what makes you good and enriches is having them all. choose, and if he is well he is an important man, he can be if he performs at his level, I like him very much, but we are going to see the period of convalescence and how it evolves. I have not been able to speak with him and the doctor two strokes, but He has not yet told me about his situation ".
Message to the fans: "It makes me sad to come to a place that is growing, with enthusiasm and the fans that when they have come support, encourage, live it, have feelings and that is the main thing. I would like to live with them if they were there. We are experiencing such a complex health situation due to the pandemic and more Fuenlabrada, especially punished. We can only give joy through competing and winning and let them know that I have that responsibility and that desire that they can enjoy in each of our games, even if it is not with us. I hope they can be with the group soon ".
What attracted you to the project ?: "It attracts me that it is a growing club and wanting to do things, to enhance what it has done well. My motivation is to help and add so that it continues in that upward line.
Contract until the end of the season: "Signing for a year is a decision of both parties, although I have always been to sign for a year and earn the renewal through work, sometimes it is for the results and others not , but I know that if you do the work with dedication and desire, I will be much closer to being able to continue here for a long time ".
Objectives set by the club: "The club transmits to me the objective of growing, being ambitious, making an effort, working and competing every week. That every day we try to give our best version. We know where we are, of which is the first objective and what ever we are going to resign, to win games and if we win many we will be closer to being more ambitious ".
Continuous or different style of play: "I am going to give nuances. In some cases they will go more unnoticed, others will collide more and seem more radical and others I will give continuity. The work is well done by the previous coaching staff and from there I want that you see a team that competes, having a difficult game like we have on Saturday, that people get involved and everything because in this category you can beat any team and lose it if you don't complete well ".
First words to the squad: "I have told you that I am coming with a lot of desire, that I have seen you, that I think it is a very good squad. I want to be demanding in my daily performance to be able to perform well and compete at the weekend. That be respectful with everyone, with the previous ones, with whom we arrived and that it is simply the Fuenlabrada that all the coaches, when we have faced them, we have suffered and we have said: 'How heavy, how does this team compete', have that essence that character that the team has that has been shown and must continue to show ".
Photos from as.com