Of record: a sublime Doncic can with the hammer of Zion
Scorer festival in a game without defenses. A career-top scorer Doncic and Porzingis outnumber Ingram and an explosive Zion.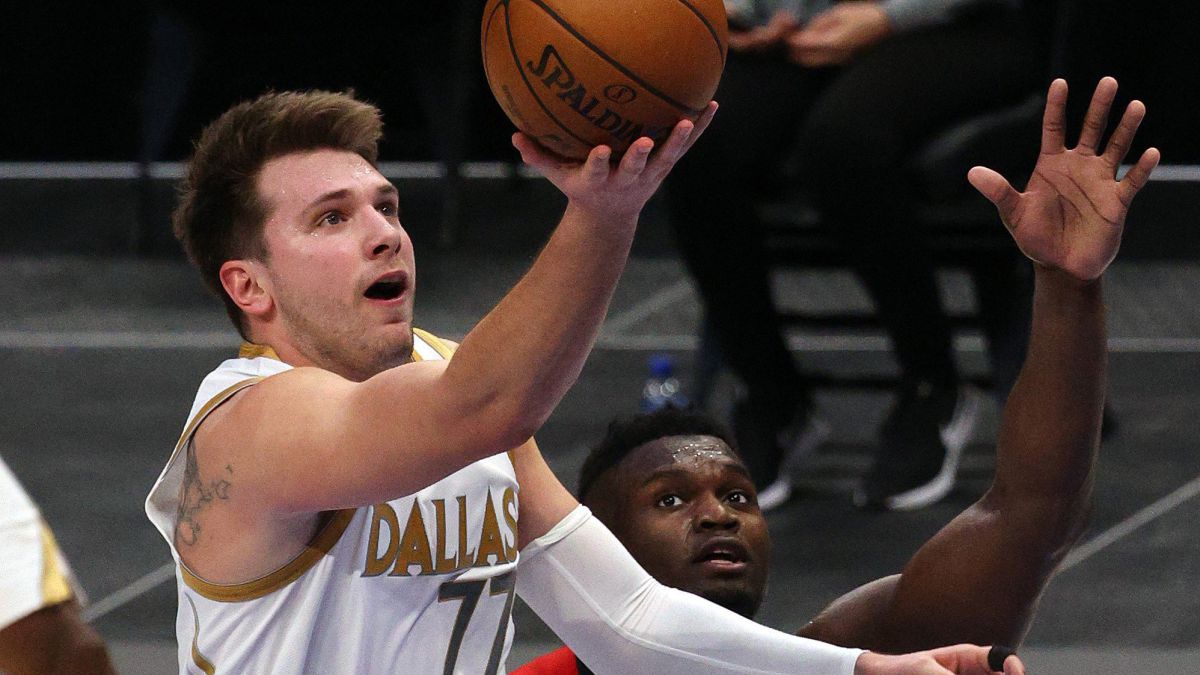 It was a show. And it was a game from which no candidate for Defender of the Year will come out. But, yes, it was a show. The Mavericks, incidentally, scored their fourth straight win and fifth in six games. And little by little, not by chance, with all those who suffered casualties due to the health protocols in place, the Texans are seeing the light: 13-14 after a positioning triumph against a rival (now 11-14) also involved in his own recovery attempt after a lousy start to the season.
After a hot streak (four wins in a row), the Pelicans have taken two spankings because they basically stopped defending. They had never conceded 25 triples and have received them from the Bulls (129-116) and Mavericks in two consecutive games. The Mavs, by the way, had never reached 25 converts, either. The shooting left them at 143 points. A festival that came out with a very good face. And the time will come to defend. Or so Rick Carlisle hopes. And Stan Van Gundy, who was pulling his hair out contemplating the bleeding to which his team was subjected, uncoordinated and without communication behind.
The game left many monster numbers, with four players 25 and under scoring 30 points or more for the first time in NBA history: Brandon Ingram added 30 with 5 rebounds and 5 assists for some Pelicans who saw Zion's percussion Williamson shot up to 36 (2 and 4). The tremendous power forward only missed an open triple, already in the second half. He finished 14/15 in shots, 10/10 in a seismic first part in which he made his way in a thousand ways in the zones and added 23 points.
The problem for Louisiana is that a Porzingis also passed 23 points at halftime, scoring very differently from Zion: 6 triples for a total 8/13 and 36 points with 7 rebounds. The fourth kid with more than 30 was, of course, Luka Doncic, who blew out the top of his career and finished with 46 points, 8 rebounds and 12 assists in another prodigious performance. He only added 3 losses and signed 17/30 in shots with 5/8 in triples. In the third quarter he hit three triples in less than two minutes and in the middle of the Mavericks scoring festival, who did not mind conceding points in a cascade because they were always capable of adding more. And better: 58% total shots, 25/45 from the line of three.
With the stars at full blast, the Mavs' secondaries were also more influential, at least Finney-Smith (14 + 5) and Jalen Brunson, that great all-rounder (13 + 6 + 7). Dots from Richardson AND Hardaway finished filling the barn against a fierce rival on defense. Lonzo Ball finished with 12 points, 6 rebounds and 7 assists (more numbers than weight this time), Bledsoe at 16 + 4 + 4 and Willy Hernangómez continues with his assured place in the rotation: 22 minutes, 10 points, 9 rebounds, 3 assists. Good moment for the Madrilenian, new bump for his team. That does not take off. Unlike the Mavericks, who have rectified in time and are clearly going to more on the back, always, of Luka Doncic. A genius that goes from record to record.
Photos from as.com