Nurmagomédov repeated with Mbappé what he did with Cristiano in 2018
The former fighter was at the Camp Nou and took the Mbappé hat trick shirt. Three years ago he was at the Bernabéu, Cristiano also scored three goals and took his elastic.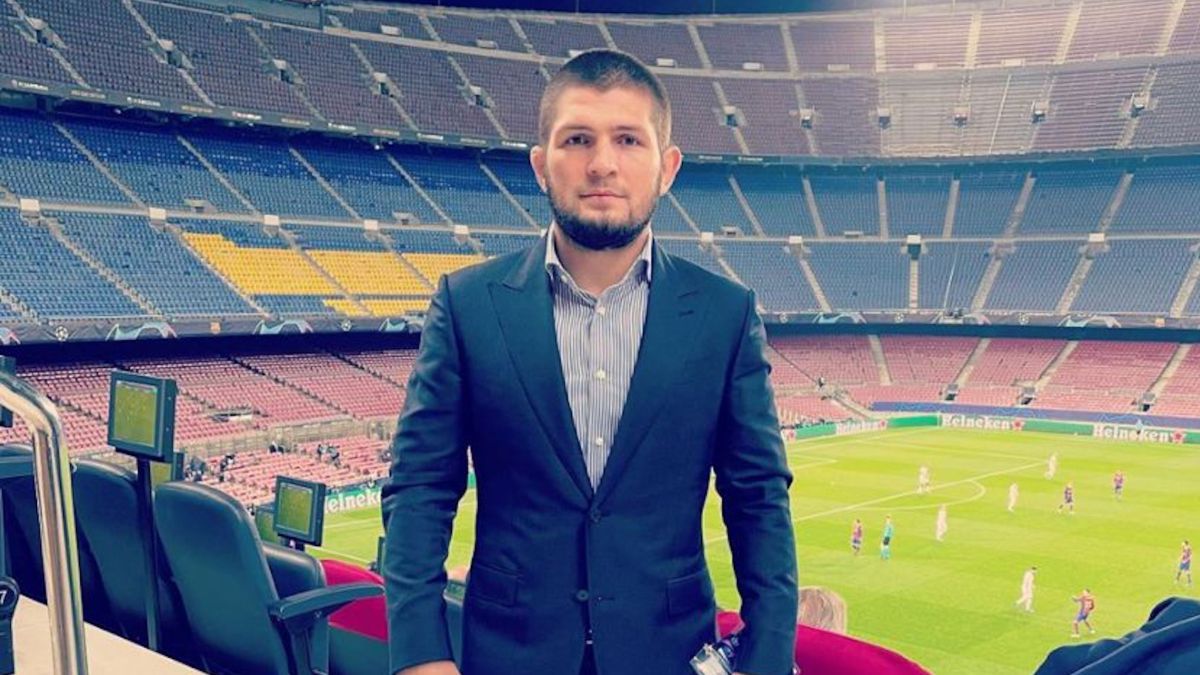 Khabib Nurmagomédov took home the most precious trophy on Tuesday: one of the shirts with which Kylian Mbappé scored the historic hat-trick for Barcelona. The ex-martial arts fighter and two-time world champion was present at the Camp Nos match and after the match received the gift of the star of the match. Interestingly, three years ago, Nurmagomédov, a renowned Madrid supporter, attended a league match at the Bernabéu and also wore the winner of the match. It was on February 10, 2018. Madrid received Real Sociedad. The victory fell to the Madrid side by 5-2 and Cristiano, like this Tuesday Mbappé, also scored a hat trick. After the match, the Portuguese star gave his shirt to Khabib Nurmagomédov.
This Tuesday, Nurmagomédov repeated the ritual of three years earlier at the Bernabéu with Cristiano. He attended the Camp Nou to support PSG and his presence in the match brought luck to Mbappé, who achieved the historic hat trick. After the game, the ex-wrestler published a story on his social networks to show the shirt that the winner of the night gave him, a symbolic and significant gesture that the Frenchman is the next crack that the ex-wrestler dreams of in Madrid. He seems to have already chosen him as Cristiano's successor in the white club. What has not transpired is whether he already took advantage of his presence at the Camp Nou to recommend to Mbappé that he sign for Madrid and ask him for his shirt if that happens ...
In 2019, Nurmagomédov gave a press conference in the Russian city of Krasnodar and advised him to withdraw: "Cristiano at his age will no longer have the same reaction times. And it doesn't matter if you are a Christian or a Khabib, someone will come to take your place. My advice to him, which also applies to me, is to retire on time ". The Portuguese star is still at the top, but Mbappé hit the table on Tuesday to take the throne. Nurmagomédov has already chosen him as the successor to his friend Cristiano.
Photos from as.com