Norrie: "Nadal is the best in mentality and competitiveness"
Cameron Norrie, Nadal's rival who was born in South Africa and lived in New Zealand before settling in London, admires the Spaniard. He says he will ask Murray for advice.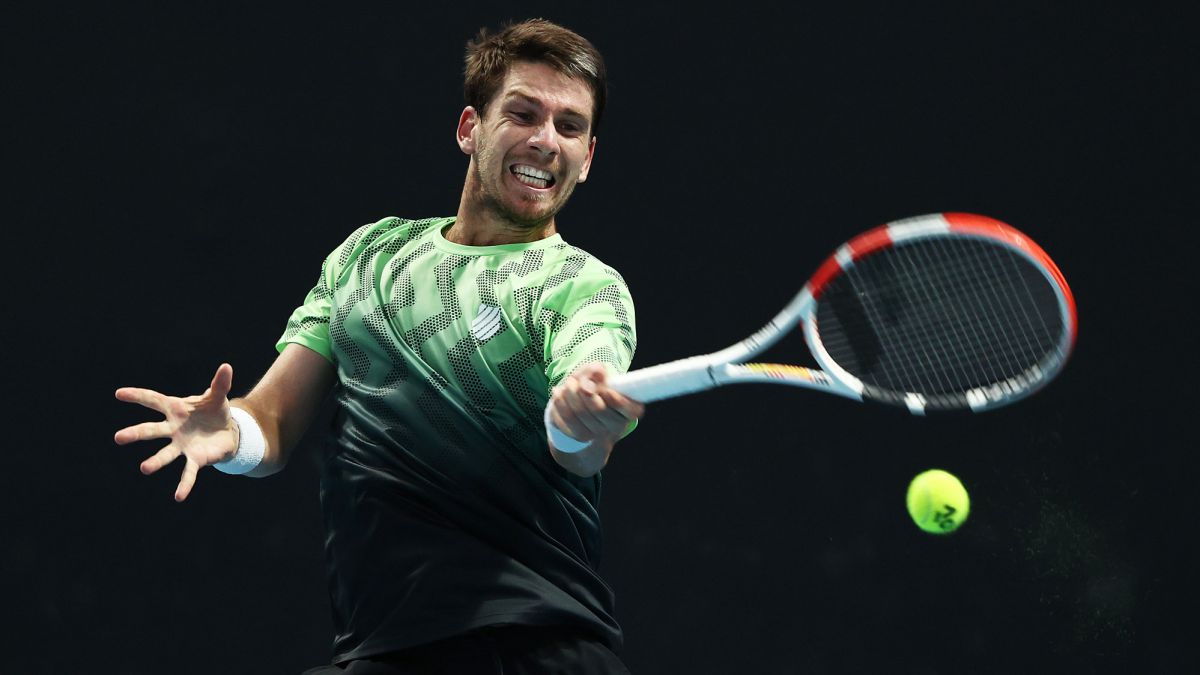 Cameron Norrie (Johannesburg, 25 years old and 69th in the world) is Rafa Nadal's rival this Saturday (around 11:00, Eurosport) in the third round of the Australian Open and the Spaniard is precisely one of his idols, along with Andre Agassi. At the press conference he gave on Thursday after his tough five-set match against the Russian Safiullin, the South African-born Brit who lived in New Zealand for a few years before settling in London, he praised the Balearic: "What I most admire his is his overall attitude. Regardless of the game or the situation, even if he is the big favorite, he always respects his rivals. I think he is an incredible competitor. You will be successful in everything you do. Obviously, he is also a very talented tennis player. But, yes, I think he is the best in the world in mentality and competitiveness ".
Noz, as he is nicknamed, is "eager" to play the number two in the world. "It will be incredible, although in the end it is another tennis match, I will try to enjoy and do what I can with what I have," explains this young man who represents Great Britain since 2013, with a Scottish father, David, and a Welsh mother, Helen, both microbiologists. In 2019 he played his only ATP final (he fell to Sandgren) so far in the city where he lived and began playing at the age of six, Auckland. Then he went to Texas Christian University, where he was number one. He is left-handed, his favorite shot is the backhand and his favorite surface, the hard one. He surely understands Spanish, because his coach is a former Argentine player, Facundo Lugones. He likes the beach, music and hanging out with friends and follows the All Blacks in rugby and Newcastle in football, two of the sports he practices, apart from tennis, along with squash and cricket.
"I have watched Rafa so much over the years," says Cameron, who left the analysis of the match in the hands of his coach, without ruling out outside help. "Maybe I'll text Andy (Murray) to see what he thinks," he said. "I'm left-handed, and we play differently, but he sure has some good advice. I will have to try to impose my game, because if Rafa dictates the rhythm of the match, I will have to run a lot, "explains Norrie, who beat Bautista in that Davis Cup tie that Great Britain lost against Spain in 2018.
Left-handed versus left-handed
Nadal, who did not train this Friday to undergo a new treatment for his battered back, spoke of Norrie after beating Mmoh: "He has won a couple of good games, although he did not know his last opponent. He is a left-handed man (like the Majorcan), a good player, with experience on the circuit… It will be a good test and I have to be at a high level if I want to beat him. I don't know if I have nothing to lose, I have to be prepared for this challenge. To be, I have to play tough games, and this one will be. "This Saturday they will meet for the first time.
Photos from as.com