Non-aggression pact in Lugo
The albivermellos finished with ten by expulsion of Rama. While Logroñés has only one victory in the last 14 days.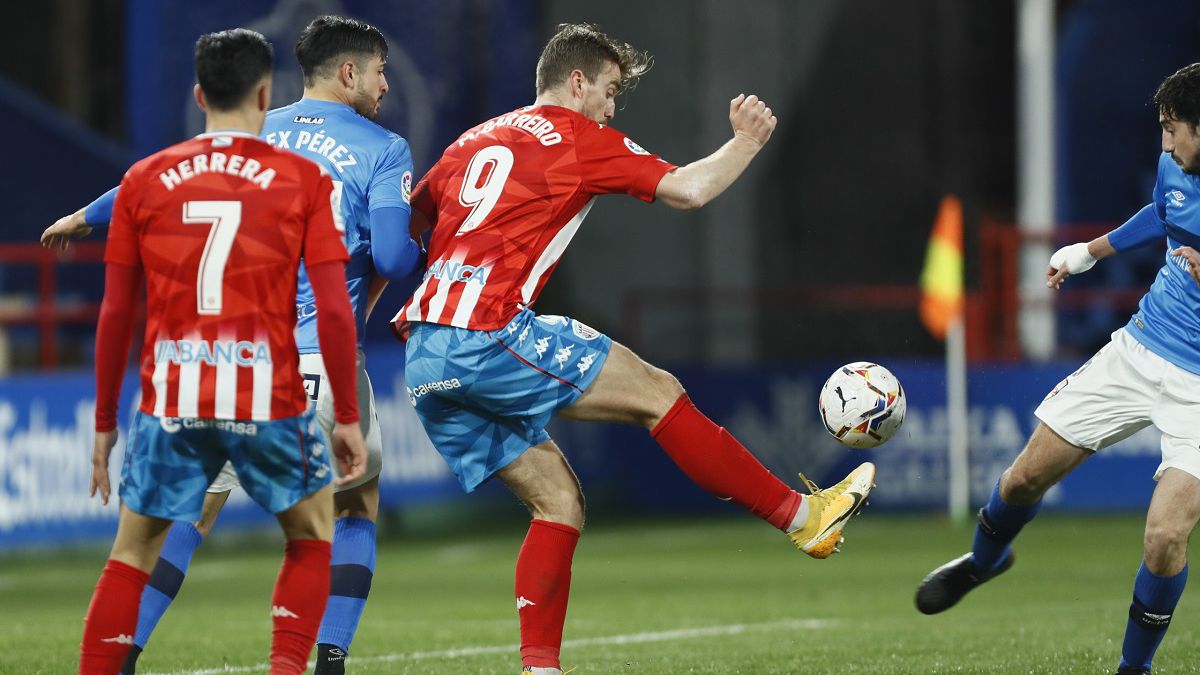 Lugo and Logroñés arrived without an emergency but in need of victory, so the final result did not satisfy anyone. And that both had chances to win the game. Lugo had them in the first half in which he was better, but he sinned from lack of success, and Logroñés also had them, who when he went ahead could not hold the pull from Lugo and when he was seen with numerical superiority he preferred not to risk the result.
Nafti opted for a more open eleven, combining the speed of Puma Rodríguez and Appiah on the outside with the touch of Pita and Juanpe on the inside. The Riojans, for their part, had to change their plan after nine minutes, when Petcoff replaced an injured Errasti. Lugo started better, based on quick exits on the wing and centers to the pot where Barreiro played with Clemente. At 20 minutes Santamaría had already shone in two stops, while it took Logroñés a world to even get close to the albivermella area. Appiah warned within half an hour of his capabilities with a snatch that ended with a shot at the post.
As when you are in crisis, everything turns against you, Logroñés was also injured Clemente in the 36th minute, spending two changes before the break. The story changed in 55 when Cantero took Leo Ruiz ahead, who was sneaking in. Penalty, yellow and Andy's goal to overtake the red and white. The goal spurred on the visitors and left Nafti's men touched, who lost pace and presence.
But Lugo clings to games and Logroñés suffers in defense, so Manu Barreiro, very active throughout the game, drew the tie out of nowhere by taking advantage of a rained ball to shoot Santamaría in a small area. From that moment on, arrivals to the area on both sides, more messy than dangerous. Lugo finished with ten for a rigorous expulsion of Hugo Rama that rounded off an indecipherable arbitration by Moreno Aragón. One point for each one who adds but is not enough to improve sensations.
Photos from as.com