No possible comparison between Bagnaia and Rossi in Ducati
'Pecco' respectfully excuses the black age of his friend Valentino: "The Ducati of today has absolutely nothing to do with the one he used.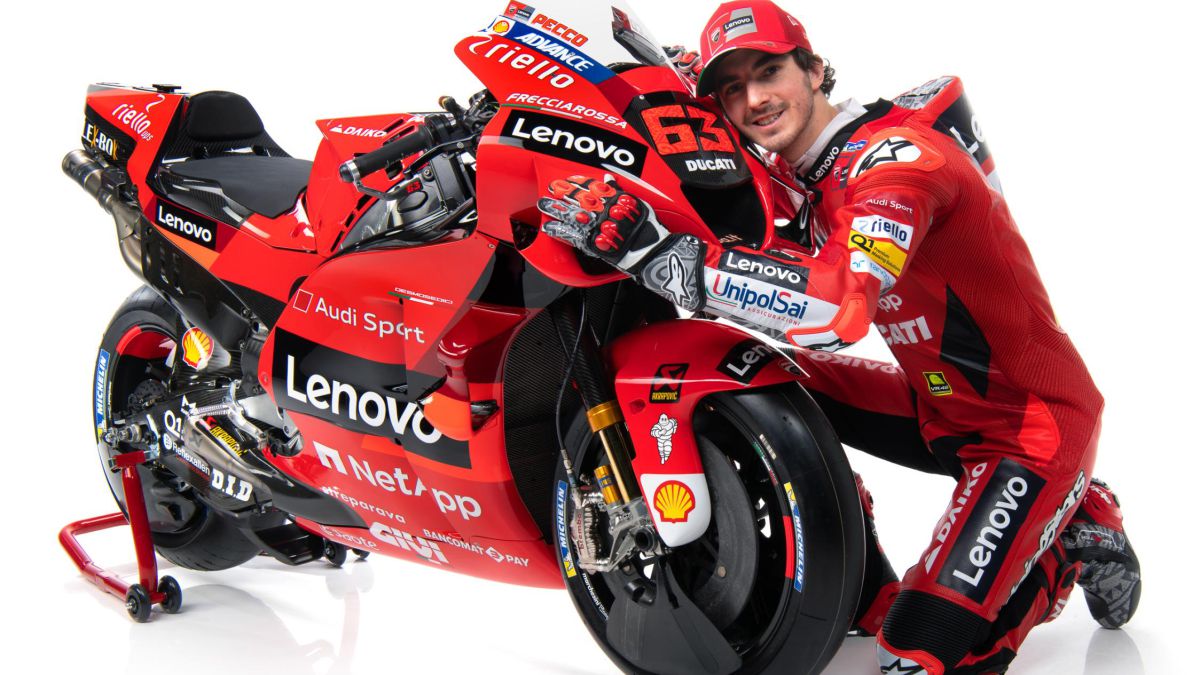 Unlike teammate Jack Miller, who is in his seventh season, Francesco Bagnaia has only needed two seasons to gain a foothold in an official box of tronío. In the third he will continue to ride a Ducati, but already inside the official box after beating Johann Zarco for that saddle. He will do it, as he hoped, dressed in red from top to bottom, at the age of 24 just turned 24, and he will be the only driver from his friend and idol Valentino Rossi's VR46 academy to occupy an official position. It is a source of pride for him, although he makes it clear that "Morbidelli deserved to be an official at Yamaha, but they signed Quartararo very soon", and he does not want to enter into comparisons with what Rossi did at Ducati, in the years 2011 and 2012, the blackest time of his triumphant history, and what he can do now. His new team manager, Davide Tardozzi, says of Pecco that "he has a much greater maturity than his age says and it is not necessary to tell him things twice". In his response to AS during the presentation of the Ducati Lenovo Team about whether he has spoken with Rossi about his time at Ducati and if it can be a motivation for him to overcome what The Doctor dressed in red did (only three podiums, two seconds and a third ), showed signs of that maturity that his boss talks about.
Look at Bagnaia's slow and well-argued explanation about the Rossi of 10 years ago in Ducati and the Pecco of today: "I think that the Ducati of now has absolutely nothing to do with the one that Rossi wore and they have also changed structurally all Ducati people. It's a totally different project. There were many riders who couldn't ride that bike, even Dovi at the beginning, before starting the new project and the results came in. That's the reason why it didn't go well. Because when he returned to Yamaha he won again soon. That was a very difficult situation for him. Honestly, it is impossible to compare myself with him, because the bike we have today is surely the most competitive bike on the grid and, without a doubt, when he was at Ducati he was not. It is impossible to make a comparison between us, due to the difference in each one's situations. "With his ideas as clear as he has them, it is not surprising that Bagnaia is also very clear about his objective for this season: "Of course being in this team you have to think about fighting for the title, but the first thing I have to do is get my first victory in MotoGP. It's what I did while in Moto2, and getting the first victory led me to fight for the title and win it. " Watch out for this pilot who already astonished last year by breaking the tibia in Brno and reappearing three races later very strong, with a great second place in Misano 1 and with a crash in Misano 2 when he was fighting for victory.
Photos from as.com