Nick Kyrgios' latest show of admiration for Nadal
The Australian applauded on social networks the statements made by Nadal at a press conference after falling fourth in the Australian Open against Tsitsipas.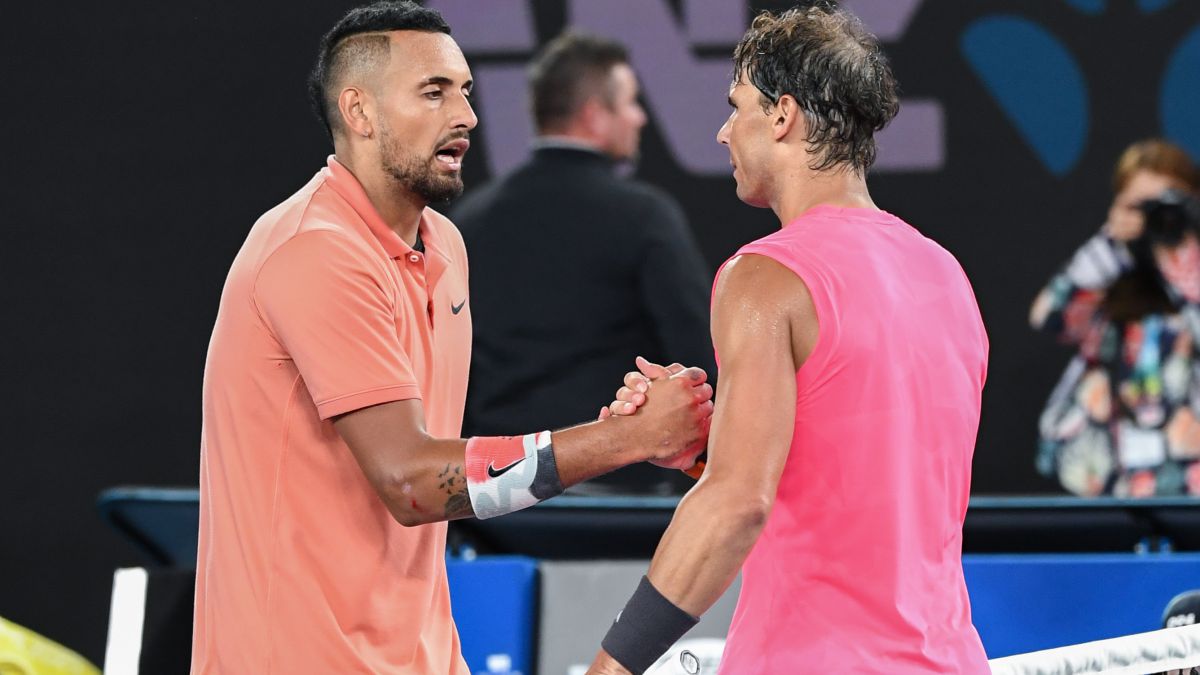 Rafael Nadal once again demonstrated his elegance and sportsmanship both on and off the court with his statements after losing to Greek Stefanos Tsitsipas in five sets in the quarter-finals of the Australian Open.
Nadal did not want to seek explanations for his defeat against Tsitsipas despite the fact that the Greek rallied two sets and surprised him with these statements at a press conference in a video that has already gone viral on the networks after the diffusion that the Open de Australia. "I am not someone to make excuses or complain. I have never considered myself unfortunate. Despite all the injuries I have had, I think I am a very lucky person. All I can do is move on. I put myself in a position. with two sets up in the quarterfinals and very close to the semifinals. That I have missed an opportunity? Yes, but life goes on. I hope to continue to have opportunities and I will fight for it ".
Statements that have been highly applauded by fans and also by several tennis players on the circuit such as Nick Kyrgios. The Australian wanted to share on his social networks Nadal's words accompanied by the comment "Quality (quality)", along with the emojis of two hands together and a crown, in a new show of admiration from the Australian to Nadal.
It is not the first time that Kyrgios shows his admiration for Rafa Nadal despite the numerous scuffles that have occurred between the two in previous meetings. Last October, during an interview, he surrendered to the Balearic after his 13th victory at Roland Garros, stating that what Nadal achieved was "incredible" and that "playing there is like the backyard of his house" .
The Australian once again showed his appreciation for Nadal last January, when he shared a video of the 2020 Australian Open and the match they both played and in which he highlighted "This is why I love playing with Rafa Nadal", despite the fact that Kyrgios lost the point after a spectacular exchange between the two. One more proof that the Australian prefers Nadal before Djokovic, against whom he has charged on several occasions in this Australian Open and whom he has dared to imitate before a match in the tournament. Kyrgios returns to surrender to Nadal.
Photos from as.com