Nick Kyrgios, Australian Open champion ... in fines
The Australian tennis player has been the player who has received the most fines during the tournament. Djokovic, Medvedev, Tsitsipas or Zverev also appear on this list.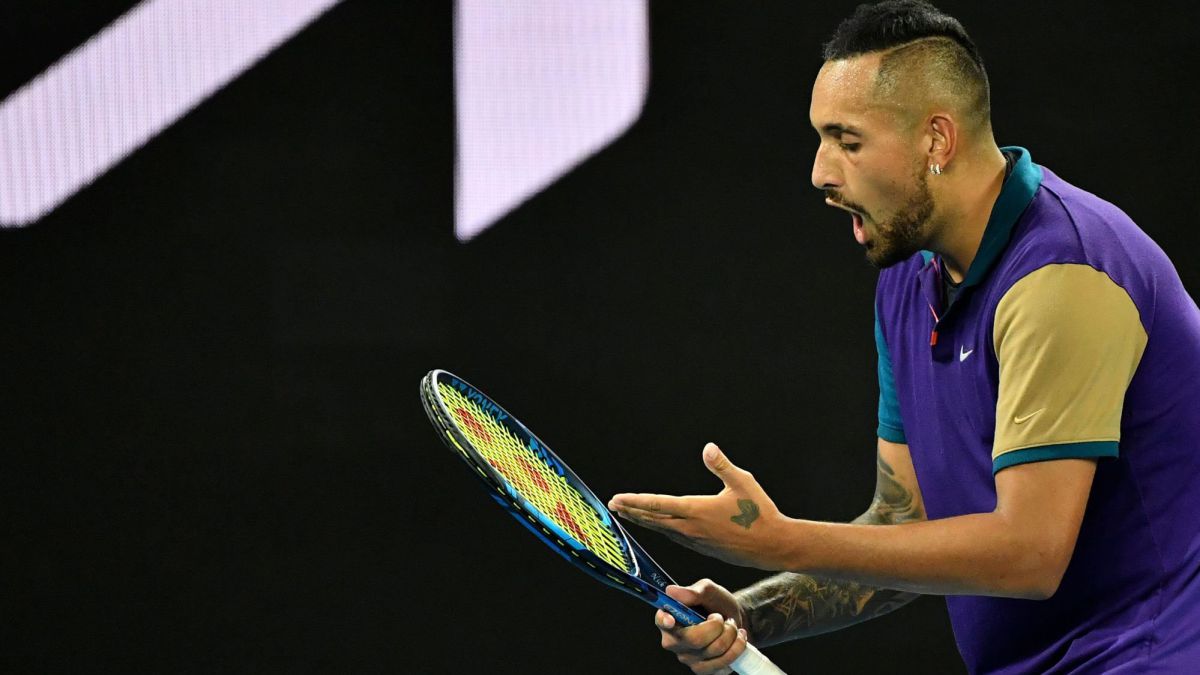 The Australian Open has published this Monday several curious figures about the tournament and one of them is the amount of fines that players must pay for committing various infractions during their matches in the tournament, in a list in which some of the most outstanding rackets on the circuit.
The champion of this peculiar classification has been the Australian Nick Kyrgios, who has been the tennis player who has received the most fines during the dispute of the tournament with a total sum of $ 9,000. Kyrgios was charged $ 3,000 for racket abuse and another $ 3,000 for unsportsmanlike conduct during his second-round match against Ugo Humbert. As if that weren't enough, Kyrgios received another $ 3,000 fine for visible obscenity during his third-round match with Thiem.
Also on this list is Daniil Medvedev, who will have to pay a fine of $ 5,000 for racket abuse in the final against Novak Djokovic. Djokovic himself has also been splattered by fines at this Australian Open since, like Medvedev, he will have to pay $ 5,000 to smash his racket on the ground during his quarterfinal match with Alexander Zverev
It is precisely the tennis player who takes the highest fine of the tournament for a racket abuse infraction in his first round match that has cost him a fine of $ 6,000. This list of sanctions also includes the penalties for receiving help from coaches during a match. This is what happened to Stefanos Tsitsipas, who will have to pay a fine of $ 4,000 for coaching during his quarter-final match against Rafa Nadal. In total, in the men's category, the Australian Open has put the sum of all fines at 58,500 dollars after a total of 21 infractions.
In the female category, only 7 fines have been recorded, of which one was withdrawn and another was reduced by half. The highest fine is the one imposed on Czech Karolina Pliskova for racket abuse during her third-round match, for which she had to pay $ 3,000. In total, the amount amounted to 8,500 fines for women.
Photos from as.com