Neymar alarm: he is injured six days after playing against Barça
The Brazilian was injured in the 59th minute after a hard tackle by Yago at the Caen-PSG in the French Cup. He went directly to the locker room with pain in his abductor.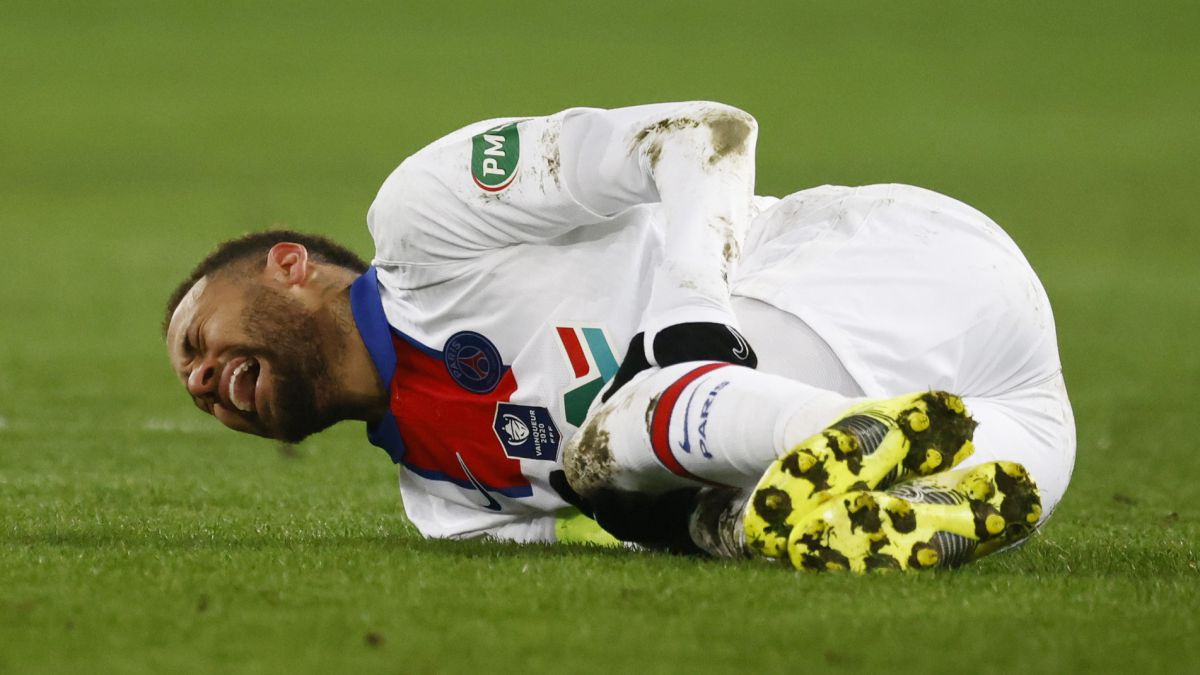 With six days to go for Barcelona-PSG, Neymar Jr could be out in the first leg. The Brazilian was injured and crestfallen after a very hard tackle by Yago during the Caen-PSG corresponding to the 30th of the French Cup. He left under his own power and went directly into the locker room in minute 59.
The sequence took place in the 57th minute, when Caen's right-back entered the playmaker harshly, who had to request the change immediately. Before entering the injured dressing room, Pochettino gave him a big hug to try to reassure the PSG star six days before the match against Barcelona.
Neymar's may be the second important loss that PSG has for the first leg at the Camp Nou, since yesterday Pochettino confirmed at a press conference that Di María will not be available for the first leg against Barcelona. Neymar, injured in the left abductor, will undergo tests in the next few hours to determine the extent of the injury.

Photos from as.com