New details of Tiger Woods accident are known
The 45-year-old American is recovering in hospital. The right leg is the most damaged part of the golfer, who does not remember exactly what happened.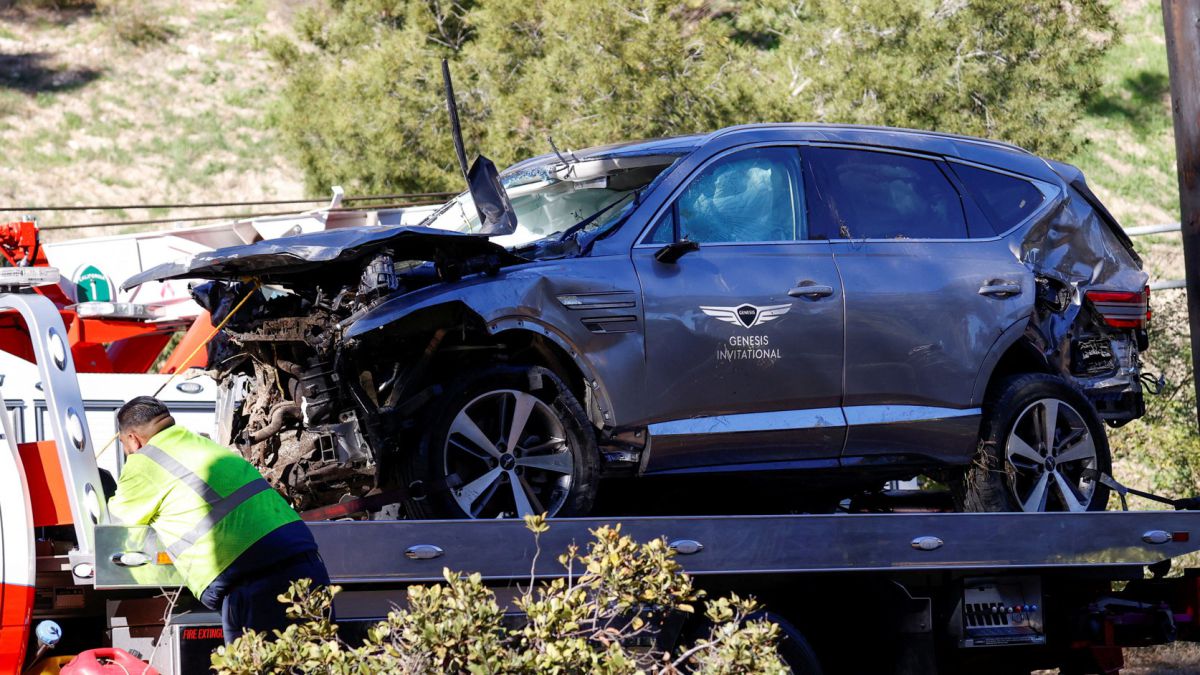 Three days after his accident in Los Angeles, Tiger Woods continues with a recovery that points to be slow at 45. Stable and without endangering his life, his right leg is the most damaged part of his body after the hard mishap he had with his car in California. After a painstaking and complicated rescue with a virtually unrecognizable vehicle in the front, Woods has little recollection of the moment of the crash.
"At the hospital, the investigators of the case asked Tiger about it and he did not remember the accident itself," Los Angeles County Sheriff Villanueva said yesterday. Doctors inserted an iron bar into the American's right leg along with several screws in his ankle and foot, which for now are reacting well. "It probably takes about four months for the bone to really heal," said Dr. Khabie, an expert in these types of surgeries. "After an intense rehabilitation, and realistically, it could take a year to play at the highest level."
Concern for infection is in the upper part of that leg, followed by possible nerve damage and arthritis that could weaken your strength if the ankle injury becomes more severe as days go by. "The Masters next year (April 2020) is certainly within reason to return to compete in a great tournament, unless some unknown factors for now complicate his recovery," the doctors agree.
Photos from as.com