Third defeat followed by Steve Nash's, very critical after the game. The loss of Durant, decisive for a group unable to defend.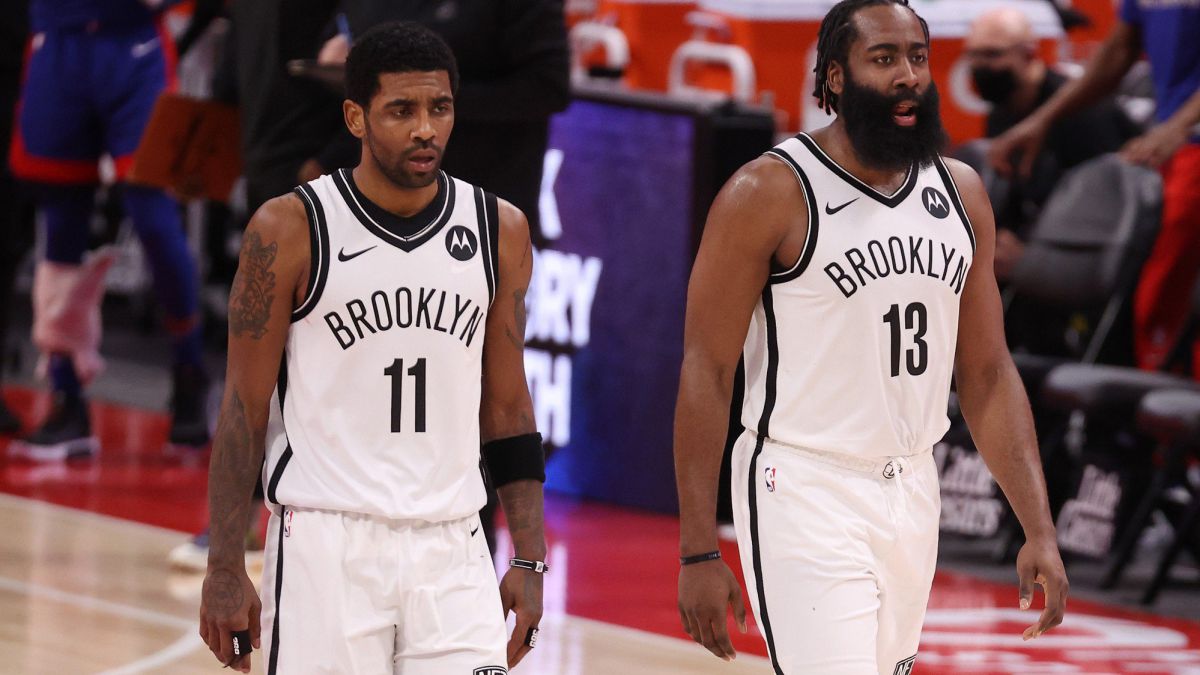 Kevin Durant is still out of play because of COVID messes, that's the way it is this season, and the Nets keep losing. And losing and losing ... Is this this season? Obviously the chances of winning are less without one of the greatest players in history. Also that these Nets are going to be a work in progress, with dazzling peaks and very deep valleys, until the playoffs, where the coin will go up in the air and will be a head to remember or a cross ... to remember. But, beyond all that, there are three losses in a row (for the first time in this course), 122 points conceded (122-111) against the worst team in the NBA (now tied with the Wolves) and a 7-11 against rivals. below 50% of wins. Altogether, an absolutely mundane 14-12 which, to the worst, gives an exact measure of what these Nets are for now.
And what are they? Stars with enormous talent, shallow depth, secondary characters that appear (a little) and disappear (a lot), a template remaking itself on the fly (Shumpert, Vonleh, Pelle ...) and, for now, nothing on the stove. The Nets do not progress, nor change or teach progress. They repeat patterns with, on the bad side, a null ability to defend, no communication, too many losses and phases in which they do not seem capable of matching the rival's motivation, especially if this is one of the teams in the lower zone of the NBA. That is probably why Steve Nash was tougher than ever after this debacle in Detroit: "This is professional sport and the rivals are teams with talent, who can beat you. We have to put a lot of things in order. But the first is the attitude, the level of competitiveness and the connection between us. "
Kyrie, who had not played in Philadelphia because of a hand problem that seemed to continue to bother him, did not correct his coach: "Right now we seem like a bunch. We have at first glance the talent to dominate the games, but we are seeing the reality of what it takes to build this on the fly. Kyrie had 27 points and 7 assists with just one free throw shot and 12/28 shooting. And James Harden finished with 24 points, 6 rebounds, 12 assists and 5 blocks (also 7 losses). He only hit a triple (1/4) and is still busy in some distributor tasks that shine more when Durant is there. Without the forward, one would expect more scoring leadership from La Barba, as much as that is not exactly the big problem for a team that is simply not a team right now. Sometimes it's as easy as that.
Joe Harris (6 points) has too many dark days and DeAndre Jordan seems unable to act as a defensive anchor, to organize the team behind. Surely the best of the secondary was the intensity of Bruce Brown (a former Pistons) in the third quarter, when the Nets got within two (79-77) with five minutes left and before unraveling again (94- 86 at the end of that third set). They were coming off a ridiculous start: 49-29 in 15 minutes. The Pistons, the team with the worst shooting percentage in the NBA, scored at pleasure with a 67% accuracy. Their 122 points were, in fact, the top of the season without counting the 129 they had added in their previous game, against the Lakers and after playing two overtimes. Ten more minutes of play.
Casey's men had a great game, like against the Lakers. Energy, work, and leadership of an all-star Jerami Grant (32 points, 5 rebounds, 4 assists), well accompanied by the activity of Delon Wright (22 + 4 + 9) and the toughness of Plumlee (14 + 12 + 7). In addition, rookie Saddiq Bey scored 15 points without missing a shot (3/3 from 3-pointers), delighted to have a phantom defense in front of him, and Josh Jackson continues his recovery (13 points, 4 rebounds). The Pistons are at 6-18, little by little to their own, and the Nets are ... nobody knows where. It just seems, pouting and waiting for Kevin Durant to return. And nothing else.
Photos from as.com