Nadal beat qualifying American Michael Mmoh without complications or problems and will play in the third round on Saturday against Britain's Norrie.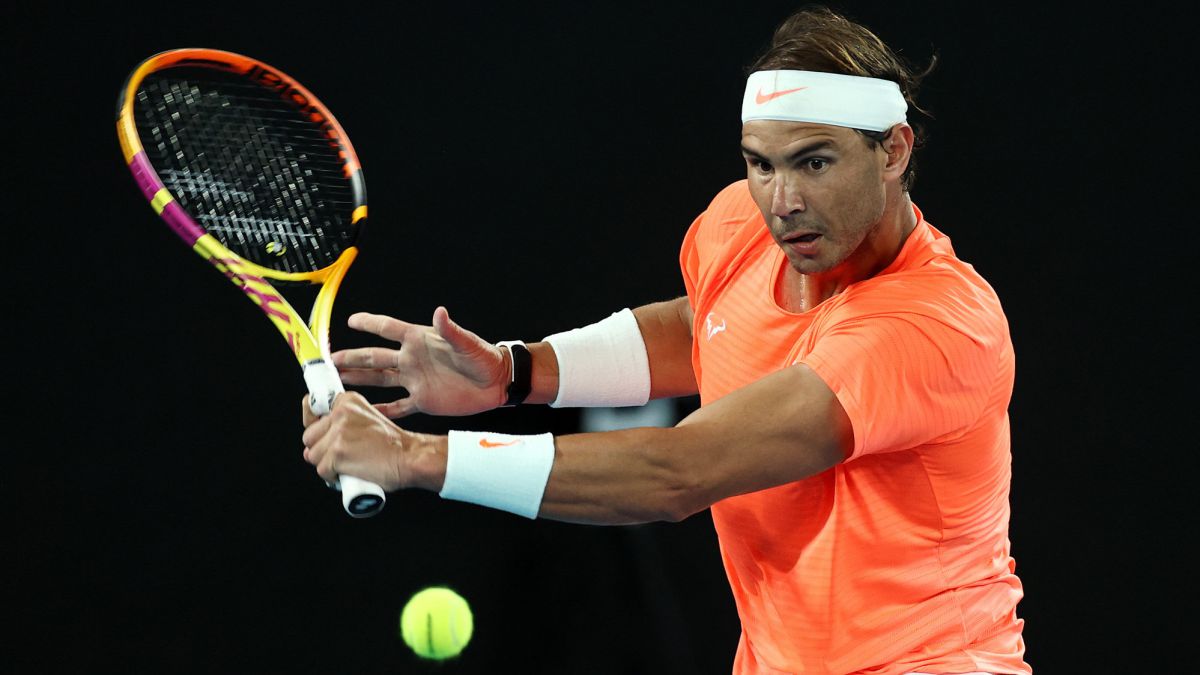 Rafa Nadal secured a couple more days in Melbourne to continue his attempt to solve the back problems with which he arrived at the Australian Open and that with treatment and matches could become more bearable and even disappear. In conditions different from those of his debut, at night and with the court covered, the Spaniard regained his standard game and won with sufficiency and without apparent problems Michael Mmoh, 23-year-old American and 177th in the world, who came from the previous and the one he beat in three sets and 107 minutes: 6-1, 6-4 and 6-2. Nadal served more naturally and curved his blows more. He did not look uncomfortable. The Spanish does not usually get entangled before qualifiers. He has beaten 26 of the 27 he has faced in Grand Slams. He will play for the 15th time in 16 participations in the third round of the tournament. On Saturday he will face Britain's Cameron Norrie.
Without much fanfare, but with constant pressure on an opponent he did not know ("I saw some of his videos on YouTube," he said after the game) and who cowered a bit at the start, Nadal gained ground until he added the first break of the game with which he consolidated a partial breaker of 5-0. The drive ran well for the Spaniard, with more force than on Tuesday against Djere, and the backhand remains firm. The serve was executed with similar speeds, at an average of 178 km / h, but with the direction and the necessary effect to make it difficult for Mmoh, who has a peculiar, rare style of service.
Y for rare, the end of the second set, more disputed than the first. The American started it with a step forward, but Nadal turned him back with his constant percussion both with the serve and the rest. So he scored another break and when he was serving to win manga, a lady, probably drunk, interrupted him and Rafa simply said, "What's going on? The spectator did not shut up and responded with a comb. The game continued until a new intervention by this person who was 'invited' to leave the Rod Laver while he continued insulting the Mallorcan with his ugly gesture, who was smiling. Unheard. To all this he placed poor Mmoh three aces, undeterred.
Final Placido
For the third set, Nadal had saved some delicatessen to overcome the increases of the American, emboldened because he had no choice but to lean on his good serve and be aggressive. But the world number two was not amused that he missed some break points, especially at 0-40 in the third game. But again he found a way to go ahead and sentenced placidly and 40 winning shots. You now have at least two more days.
Calendar and results
Photos from as.com