Nadal keeps number two; Medvedev is already third
The triumph of Djokovic makes Nadal retain his position in the ranking. The Spaniard had been among the two best since June 12, 2017. Medvedev climbs a notch.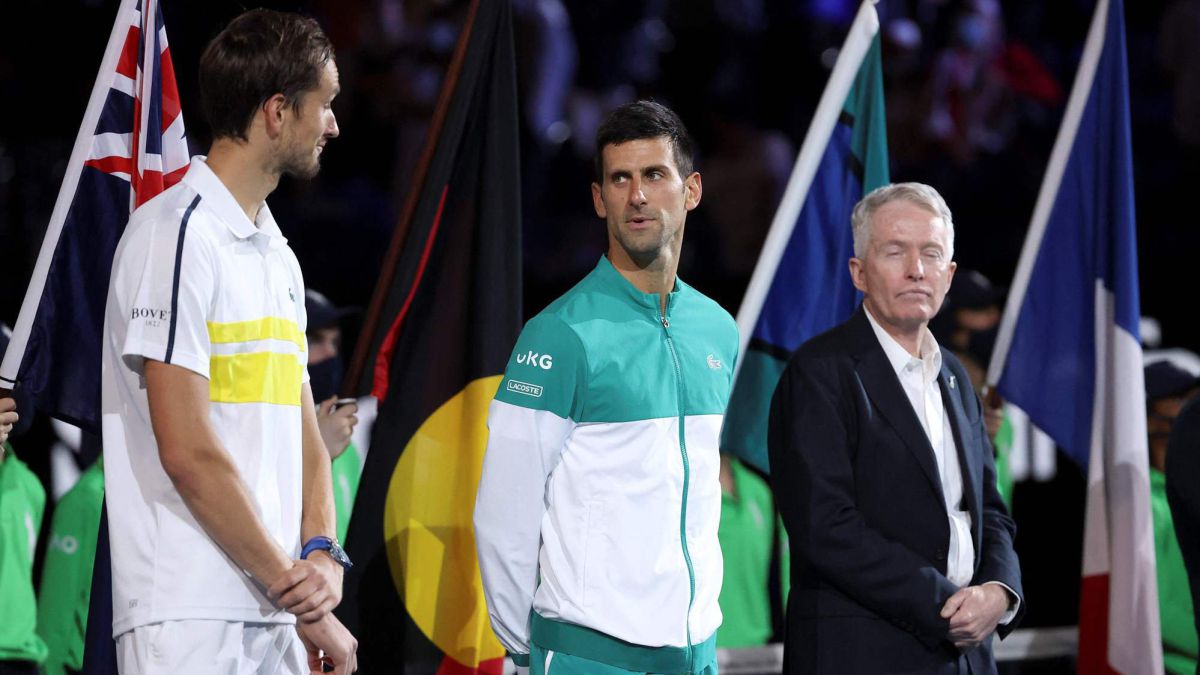 Novak Djokovic's triumph in the Australian Open final, in addition to earning him his 18th Grand Slam title and a cash prize of $ 2,750,000 (2,270,000 euros), allows him to maintain the wide distance he has in the number a world one over his pursuers. The Serbian's victory against Medvedev means that the Russian cannot surpass Rafa Nadal in the ranking, who has been in the top-2 for 1,350 days, since June 12, 2017.
Medvedev, whose top four was so far, will start third for the first time in his career, ahead of Austrian Dominic Thiem, who is now fourth, while Roger Federer retains fifth place.
Djokovic, with 12,030 points, is assured of number one for a while, in fact, he will exceed the record of weeks at the top of the table with 311, above the 310 that Federer holds. Nadal is far away, with 9,850, and is close to Medvedev, who leaves Melbourne with 9,735. The fight between the three will continue at the beginning of March in the tournaments of Rotterdam, Dubai and Miami.
Photos from as.com