Nadal and the fan: "I had drunk a lot of gin or tequila"
The Spaniard took with humor the disrespect of a fan, who even threw a comb at him from the stands. He appreciated his backhand to Mmoh.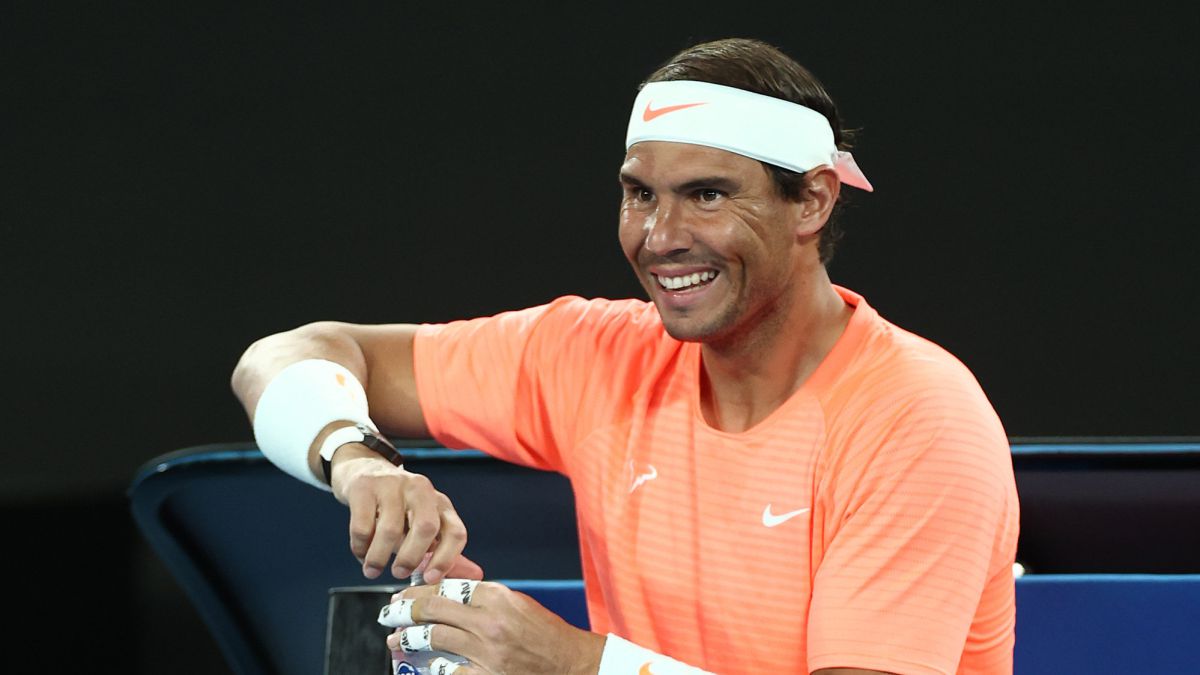 Rafa Nadal advances steadily at the Australian Open. For the 15th time in his career, the Spaniard will be in the third round of the Oceanic Grand Slam, where this Thursday he beat Michael Mmoh in three sets without excessive complications. At the end of his triumph, the Spaniard analyzed his feelings on the track at the Rod Laver Arena and expanded on them at a press conference in which he spoke about his battered back.
Analysis: "I always try to do my best, sometimes I can, sometimes I can't. Great news for everything. I wish Michael all the best for the rest of the season. I feel ready."
Knowing your opponent: "I watched several videos on YouTube to find out more about him. Anything can happen every day, win or lose regardless of who you play against."
The backhand: "I think I've improved the backhand throughout my career. The backhand is a major blow for me, when I play it well the court opens up. When it works for me, I can usually play much better. every game and every moment, I'm comfortable with my backhand, and the cut is important, but tonight I didn't think it was so necessary. "
What was wrong with the fan ?: "Honestly, I don't want to know (laughs). I had had a lot of gin or tequila. It was a strange and funny situation at the same time. For me it was funny, honestly, that I took my finger I know why, she was probably drunk or something like that, I don't know. I didn't understand her and it didn't worry me, I'm a professional and I accept the things that happen. At that moment, the lady has done what her state allowed, they have thrown out because he has earned it. He deconcentrated me in three serves and my rival was hurt because they gave me a first serve. He acted incorrectly, but for me it did not pose any problem beyond ".
Physicist: "Everything is not under control, I did the things I could, although my serve movement is still different. I try to find solutions, although the preparation was not ideal. Now I have a couple more days to try to find solutions for my back. I'm still alive and hope to be competitive on Saturday against Norrie. "
The serve: "I continue with a less aggressive gesture in the serve, more cut and with lower speeds than usual. I have been able to shoot with a relaxed gesture because the game has not demanded more of me, but that will not be enough for my real goal The evolution is not satisfactory. We are looking for solutions to see if with any of them there is a click and the sensations change. If I am still alive in the tournament there are options for this to be fixed. What I cannot do is allow myself distractions that lengthen the games and I have achieved that. I need to be better at the level of sensations against Norrie. Tomorrow we will look for a new solution to see if it works. "
Decisive treatment: "Unfortunately, Ángel (Ruiz Cotorro) is not there, who would have helped me decisively, but here are some doctors who are in permanent contact with him and we are not waiting for a miracle, there are options to fix it and tomorrow is a key day, because tomorrow we are going to try some treatments that if they do not work, they will already be in an extreme situation.
Acceptance: "When these things happen, you can only accept them and continue, my philosophy is to keep fighting until it is not possible to do my job anymore. In this tournament it is the same, it is time to try to find solutions and for now, the ones we have found are not work enough. "
Photos from as.com