Mumbrú: "We have to be all united"
The Bilbao Basket coach, who has the confidence of the council, has finally had a quality week to work on. "It is easier to move one stone in 10,000 than between two," he argues.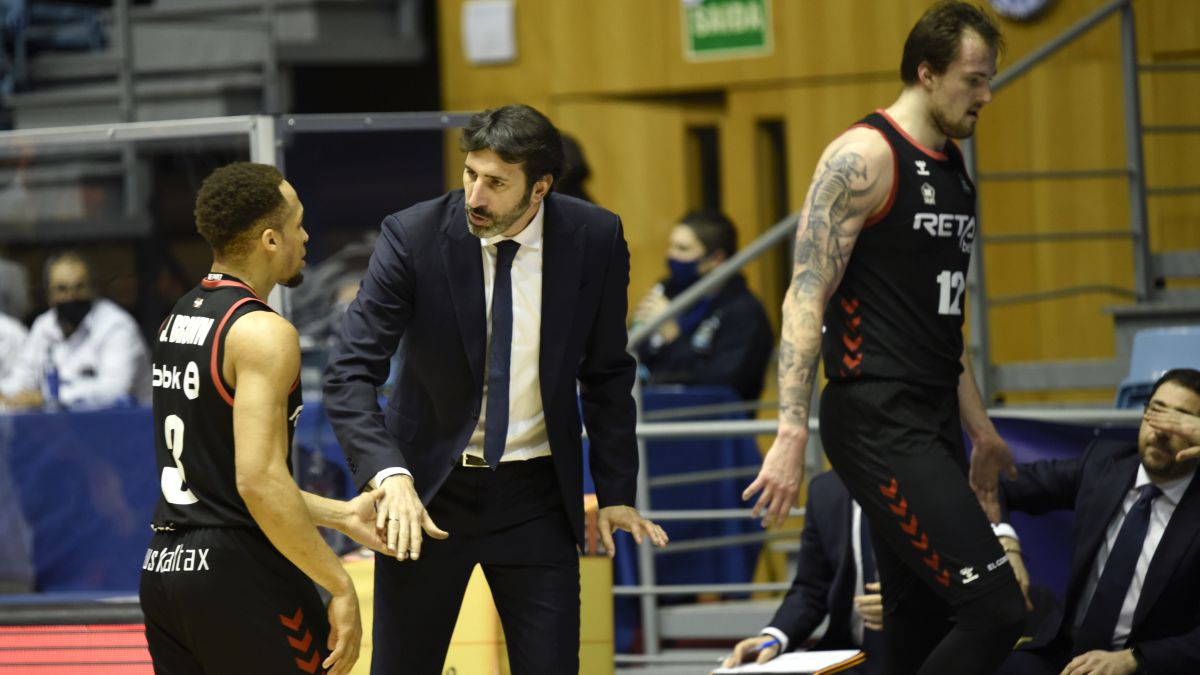 When things go, if the results do not come, the same strategy is always chosen: change a player and, if this does not work, the coach. This is not the case with Gipuzkoa and Bilbao Basket, the last two in the ACB. The Donostiarras have run out of their franchise player, Echenique, and have moved on, a Carlson who was already training with them since October. And the RETAbet has five signings, in both cases with great modesty. But Nicola and Mumbrú are still there. They have promoted their teams and the board understands that it is absurd to change captain. Even the players show their faces to the Barcelona coach in public: "It would be absurd to change coaches now," captain Balvin said on Wednesday. Mumbrú feels that right now the entity closes ranks with everyone. "You have to make decisions knowing what is happening this time. We have to be united, unity is important. Surely there are better and worse players and coaches, we have what we have and with that we must fight," says the former international striker.
Anyway, Mumbrú has been at this for a long time and knows what is out there. "As everywhere, when things go wrong, I am responsible and I have to bear the consequences. With a not very high budget, you can notice any bump more. We have to work to be united and close ranks, we have a hobby and we feel their support at all times. It is nice to be all together when difficult moments come. You have to take the bull by the horns and keep fighting. "
Mumbrú explains that if something enhances the club over others, it is the patrimony of the ten thousand souls behind it every day, even in LEB Oro. "It is easier to move a stone among ten thousand than between two. People feel that way and we work each hard day to reverse the situation, "he says. Right now he is more concerned with getting the ship afloat than with dilemmas about its future. For example, he is happy to have had a week of work with almost everyone. Serron is getting up little by little and now only Rigo would be out. Aminu is leaving the city and tomorrow's game against Barça is a major challenge before the stoppage for the Cup, the FIBA Window and three games against very direct rivals: Gipuzkoa, Betis and Estudiantes.
A Balvin and Hakanson still lack match rhythm. "We have all done well so far and everything has happened to us suddenly. There is a formula that is daily work, we cannot go to an exam without studying." Bilbao Basket catches a Barça with a frown after breaking the immaculate streak they had in 2021 against Efes. "If they fall here it would be two in a row before the Cup ... Their performance is within the reach of very few, of chosen. They are well trained, they know what they play. They are physical and we will have to match that level and be focused for 40 minutes. "
Photos from as.com