Garbiñe Muguruza beat Kazakh Diyas in 56 minutes, again with very few errors (14), and will face Osaka for the first time in the round of 16 on Sunday.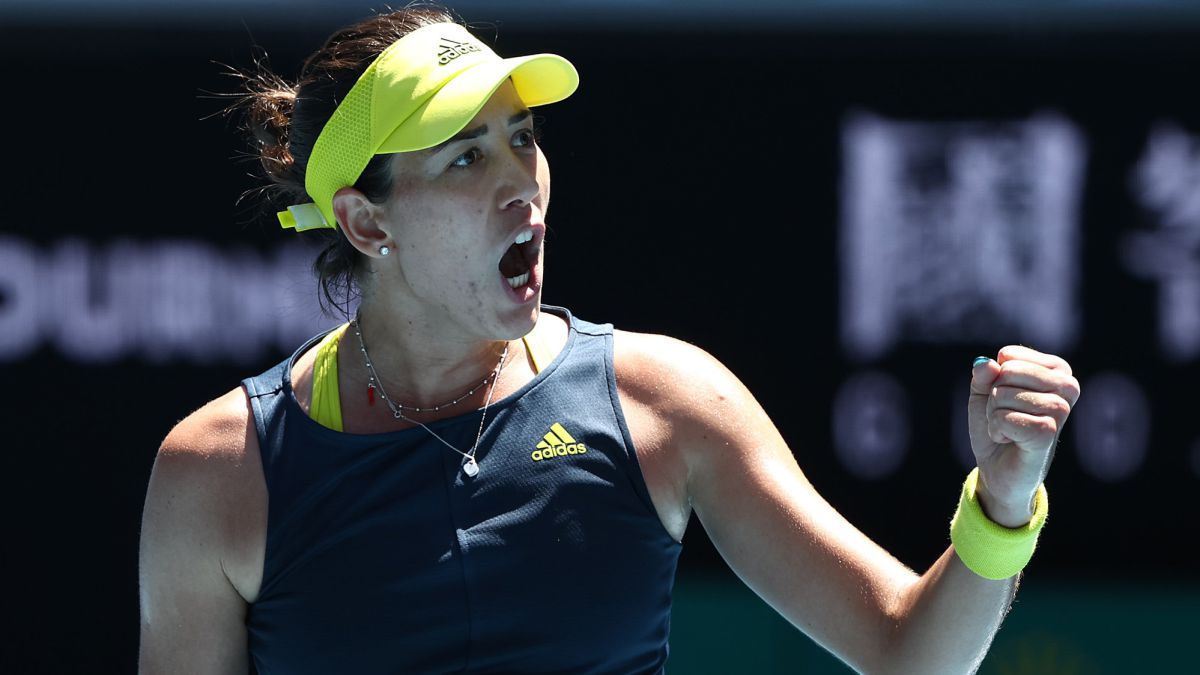 Garbiñe Muguruza is more and more comfortable in Melbourne Park, where last year he was a finalist. The game of the Spanish has not had cracks so far in the Australian Open. Of course, this Friday they were not appreciated in her undeniable victory against Zarina Diyas in two sets and only 56 minutes for a double 6-1. The 27-year-old Kazakh woman and 83rd in the world, who studied psychology remotely, could not decipher Garbiñe's tennis, which is still accurate as a Swiss watch. In three games he has made exactly 14 unforced errors in each of them. As if it were a bet.
At the moment, the balance between aggressiveness (17 winning shots) and control is embroidered. Execute the parallels, both with the drive and backhand, to perfection. And it looks phenomenal in terms of mobility, an aspect in which it improves day by day. All with an impeccable attitude, without a bad gesture. It will be necessary to maintain these virtues in the second round, because curves are coming. Her next rival will be the winner of the tournament in 2019 and former world number one, Naomi Osaka, who beat Tunisian Ons Jabeur with authority (6-3 and 6-2) .
Of the match, little can be said beyond the fact that Muguruza completely dominated it against an opponent he had already beaten (in Shenzhen last year) and who did not know how to squeeze him, although he had four break options before the serve again quite sure of the caraqueña, who only lost one point in the network (6/7), another positive aspect to take into account. Garbiñe's average minutes on the court is 64, he has not lost a set and has only given 10 games in the first three rounds. A number that are exciting and that you will have to endorse against larger opponents such as those that come now. "I don't think much beyond that, I go game by game"; said the winner of two majors. "I take the right shots at the right time"
"I am very happy with how I played today. When we met in China it was very tough and this time I was more prepared. I took control early and I am in the second week of a Grand Slam "said Garbiñe, who is pleased that his tennis" is there. " "That's the most important thing, so so far everything is going very well." Regarding the few mistakes he makes, Muguruza believes that he is "making the right shots at the right times." The Spanish says that now it shows "at a level good, consistent. "" I could be at a similar level to the years I won Grand Slams, I feel solid and it's a good sign. "His good performance justifies it" by a combination of blows, mentality, playing well when you have to do it ... ".
Calendar and results
Photos from as.com