Mourinho, the worst since Juande
Tottenham have fallen since December. He went on to be a contender for the title to have to fight for the Champions League again. His win rate doesn't improve on Pochettino.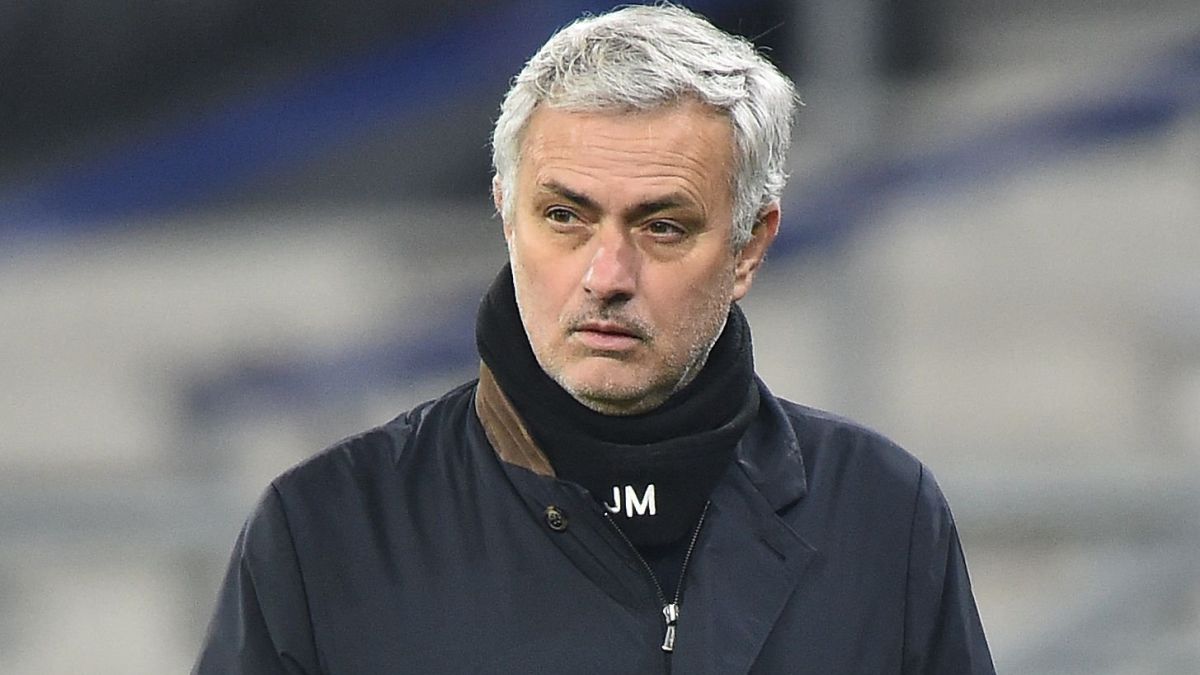 Tottenham Hotspur are not having a good time in the Premier League. Those of Jose Mourinho lived a beginning of the season in which they appeared as a new candidate more than serious for the title but, since the defeat against Liverpool on December 16, everything has changed.
Tottenham lost to Leicester, drew against Wolves and Fulham, regaining air against Leeds or Sheffield. The end of January and the beginning of February has fallen like a stone in the Spurs being defeated by Liverpool, Brighton, Chelsea, Manchester City and West Ham in the Premier. The game was saved against West Brom and the Europa League, also having the hard exchange of blows against Everton that left them out of the FA Cup (5-4) .
This streak puts Tottenham in serious trouble with 36 points in 24 games. Europe is at 43 and is marked by Chelsea and the Champions, at 45, in a fourth place occupied by West Ham, the revelation team of the season in Europe.
From the Daily Mail, they recover all the statistics and this streak casts a shadow over Mourinho's career at Spurs, becoming the coach with the worst win rate in recent seasons, only ahead of Juande Ramos. In 50 games at the helm in the League, Mourinho has won more than he has lost (23 wins, 12 draws, 15 losses) but only 46% of his matches end in victory, thus surpassed by relatively recent occupants of that bench such as Harry Redknapp, Villas -Boas or Pochettino.
A defense of method
In the press conference after the defeat against West Ham, Jose Mourinho defended his method despite the bad streak. The load of matches, injuries and the special preparation for this campaign in which they had to play two Cups (in one they are already in the final), the Premier and a long qualifying for the Europa League are taking their toll now to the Spurs.
This Thursday, Tottenham face Wolfsberger with the intention of closing the round of 32 tie (4-1 in the first leg). March appears with a calendar full of duels, a priori, more favorable and that should serve to reverse the slump with three London derbies against Crystal Palace, Arsenal and Fulham as well as Burnley and the always dangerous Aston Villa.
April 25 appears marked in red for Mou's as D-Day to try to prevail over the City in search of a title they long for in the white part of North London. A brooch to a more than complicated season.
Photos from as.com