Mourinho gets fed up with Bale: "I've tried to be discreet, but ..."
The Tottenham coach has responded to the Welsh player's Instagram post: "It showed that he had trained well and was ready, and that's wrong."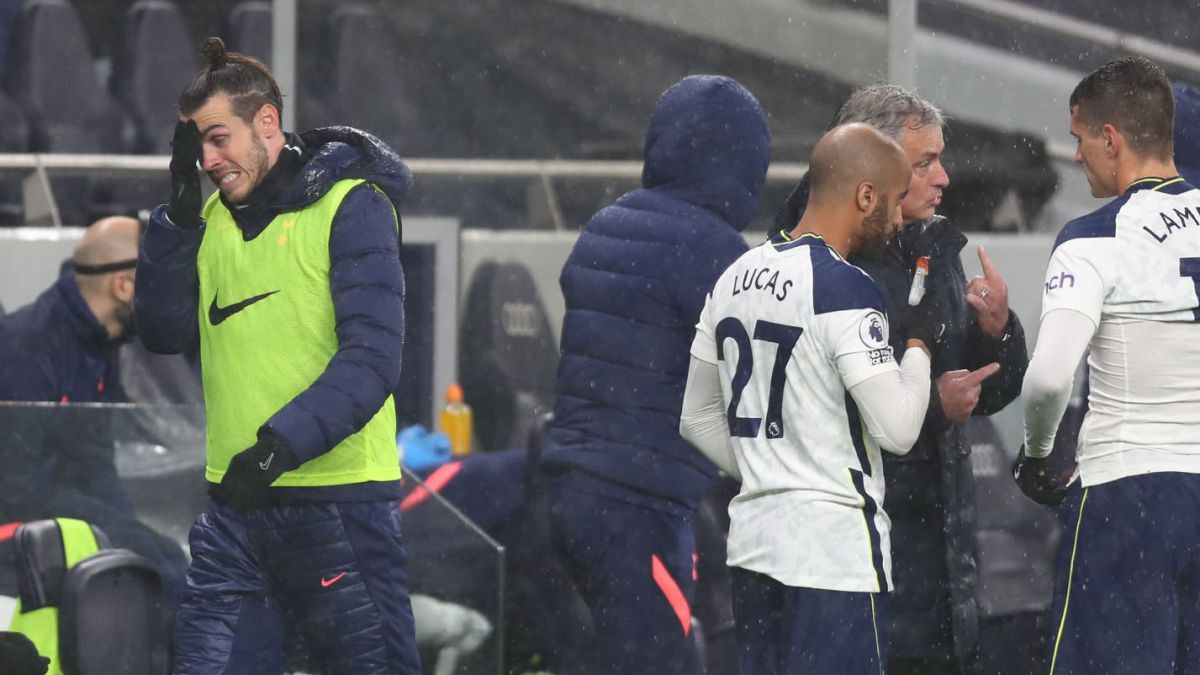 José Mourinho is not Zinedine Zidane. He has a lot less left hand when it comes to problems with players in the locker room and, if he also comes from being eliminated from a competition, the blood that runs through his veins is even hotter. That is why the Portuguese coach, who already dropped the other day that he was "surprised" that Bale was erased from the cup match against Everton, did not want to remain silent about the latest publication on Instagram. One, with the Welshman, training, which implied that he was in shape and that if he had not played the other day it was not due to physical problems."I have to admit that this publication creates the need to talk about it, because it creates a contradiction between what appears in it and reality. Since the beginning of the season, in relation to everything that surrounds this matter, I have tried to be discreet and keep things indoors, but I think it is time to be clear about what is happening, "said Mourinho during a press conference. "The post may not even be his responsibility, but it showed that he had trained well and was ready when that is a completely wrong statement. So when you ask me, I have to tell the truth. "The Portuguese, who already assured the other day that it was Bale himself who asked for tests to be carried out for alleged discomforts that later did not result in injury, also wanted to repeat his version: "I say it for the last time. Not feeling well, he asked for a scan and it was done. He did not show any injuries, but he was still not feeling well, so we cannot go against the feelings that the footballer has. He was not ready to play, as simple as that, and if he is then tomorrow he will be called up ".
Photos from as.com