More kilometers for Sainz with the 2019 Ferrari
The team will complete three days of Pirelli testing in Jerez on 2022 tires, with 18-inch wheels.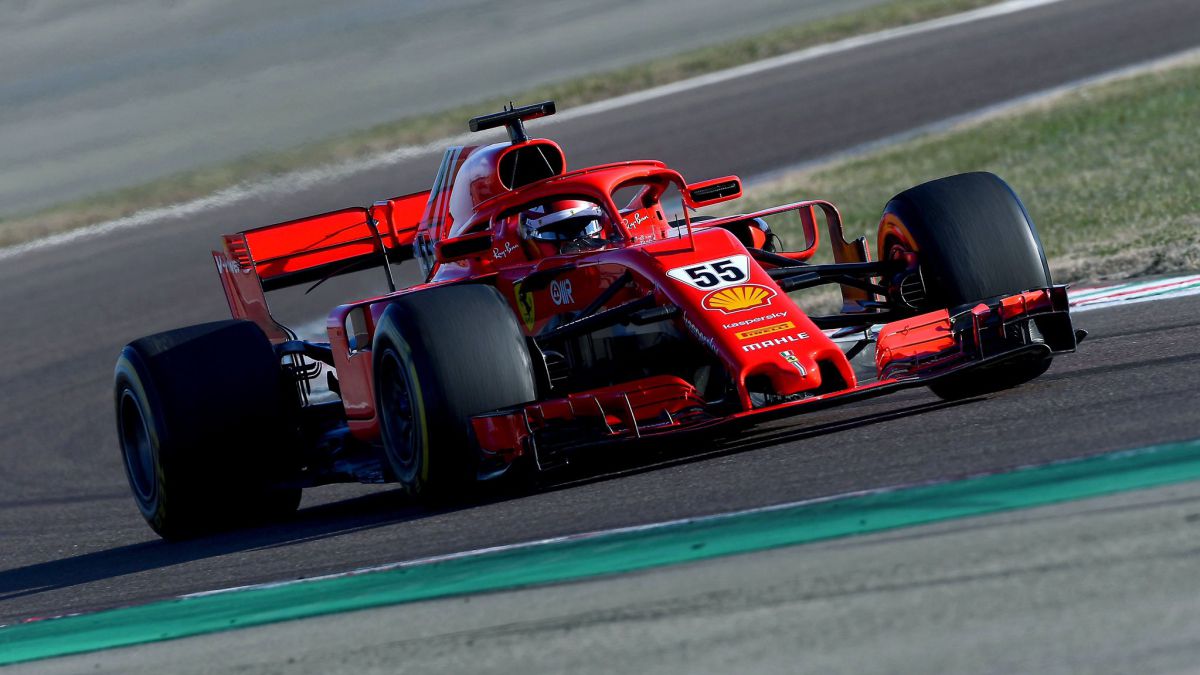 The tire test was historically a punishment for the starting driver: on weekdays, usually after a grand prix, at Pirelli's expense and without even knowing what is being tested on the track. But in these reduced training times, and with a team change through, Carlos Sainz will benefit from the three days with which Pirelli will inaugurate the tire tests in Jerez for 2022. The material from Pirelli and the Italian team already It is located in the Cadiz circuit.
They will be from Monday to Wednesday, alternating dry and rainy compounds and sharing the work with Charles Leclerc. In the coming days the calendar will be confirmed with the rest of the teams during 2021, in total there will be 30 days. The tires of 2022, which do not yet exist, are not used, but experimental compounds that will be used to design the final ones of new dimensions.
The 26-year-old from Madrid will drive a 2019 SF90, the last Ferrari car to win races, albeit significantly modified to equip 18-inch wheels instead of the current 13, reproducing the weights and forces that F1 will generate next year. These changes also require altering the suspension and slightly vary the riding style. For this reason, and due to the fact that neither Sainz nor Leclerc nor the team will know for sure what they are testing, they will not have a direct application for the performance of the season.
But all the kilometers add up, and it will serve to reinforce the adaptation to the Italian car and the procedures or controls of the steering wheel before the start of the season. The official tests in Bahrain will only last three days, from March 12 to 14, and Sainz will only have a day and a half to get used to his new car before the first grand prix of the season, also in Sakhir, on March 28.These laps will be added to those he already completed at Fiorano last month in a 2018 SF71H to debut behind the wheel with his new team. Sainz already tested 18-inch tires with McLaren in 2019, as did Leclerc with Ferrari.
Photos from as.com