Monaco shows Barça the way to go back to PSG
Pochettino's men fall in the Parc des Princes against the Monegasque team with goals from Diop and Maripán. Koeman takes notes for the round of 16.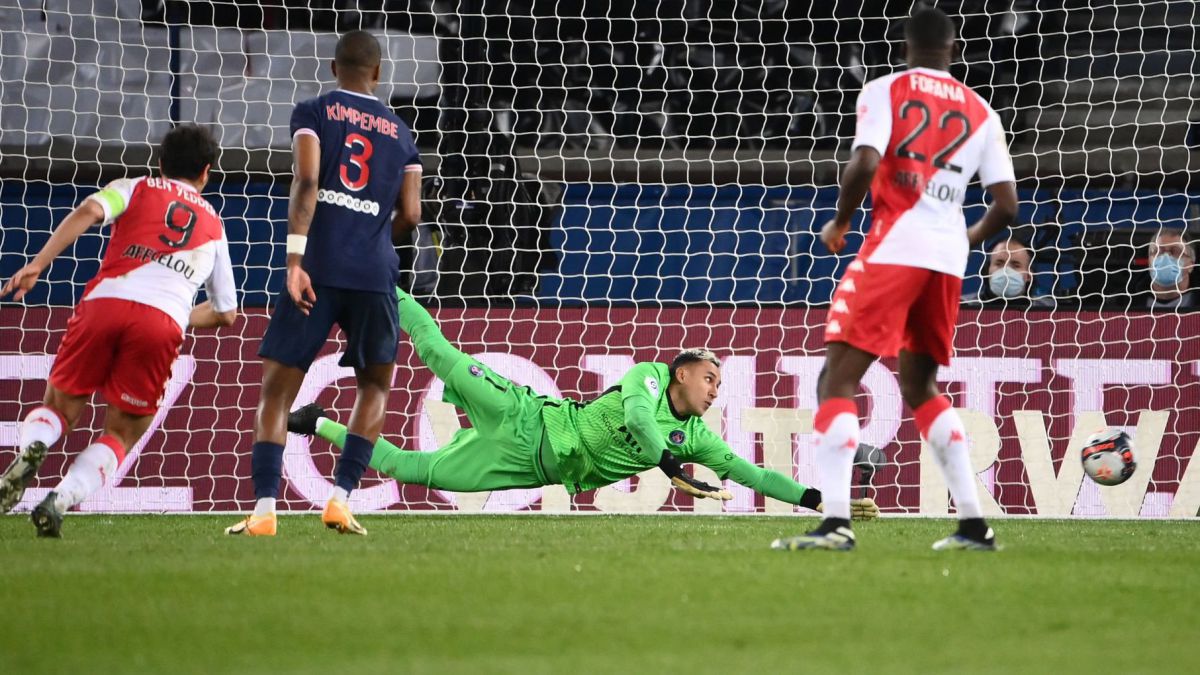 Nor PSG was that good on Tuesday, nor is it that bad now. The Parisian team has become an irregular team and the mortals of Ligue 1 look at you from you to you. After the ecstasy of the Camp Nou, bitterness arrived in the Parque de los Príncipes against an opponent who won 0-2 and made a defensive display. With two lines very close together and counterattacking with great speed, Monaco taught us how to defend this PSG and how to attack him, something that Barcelona could not do in the Champions League.
Pochettino, aware of what was at stake and unintentionally relaxing after the midweek win at the Camp Nou, practically repeated the team that beat Barcelona. Ander Herrera was the great novelty in midfield and Mbappé, Icardi and Moise Kean returned to play together in attack. At Monaco, Kovac surprised with a 3-center system to try to reduce the offensive potential of the Parisians.
There was no trace of Barcelona's PSG in the first half. The Parisian day-to-day in Ligue 1 has been characterized by irregularity and by the prevailing defensive errors in a team weighed down by the losses of Neymar and Di María. Monaco wanted to take advantage of their rival's relaxation and soon found their prize through Diop. The playmaker, trained in the Rennes quarry, took advantage of a great team move to overtake Kovac's men.
The great pressure work of Monaco and their five-defense system was a nightmare for PSG, who this Sunday had Verratti on the bench and did not find any clear advantage in the rival field. Volland was placed in individual marking on Florenzi and Diop and Fofana put pressure on Gueye and Paredes. Unable to generate danger, the only arrival of Pochettino's men was a shot from Gueye from mid-range that brushed the post.
Monaco, far from closing in, repeated the intensity with which they had started in the first half and again surprised PSG with a goal in the opening stages. It was through Maripán, a center-back who was forgotten by Kovac at the beginning of the season and who scored his fifth goal in the last six games, finishing an indecision by Ander Herrera in his area.
Pochettino did not take long to react and gave entry to Rafinha and Verratti to give more dynamism to a PSG lost in a desert in midfield. However, everything was going to come for Monaco, and the Principality team went 0-3 in a great play that ended up finishing off Volland to the center of Caio Henrique after a spectacular long pass from Tchouameni. PSG tried to the end, but today was the day that Monaco won every match anywhere on the pitch.
Photos from as.com