The government of the Principality has given its approval to install the stands of the circuit without knowing if it will be able to accommodate public.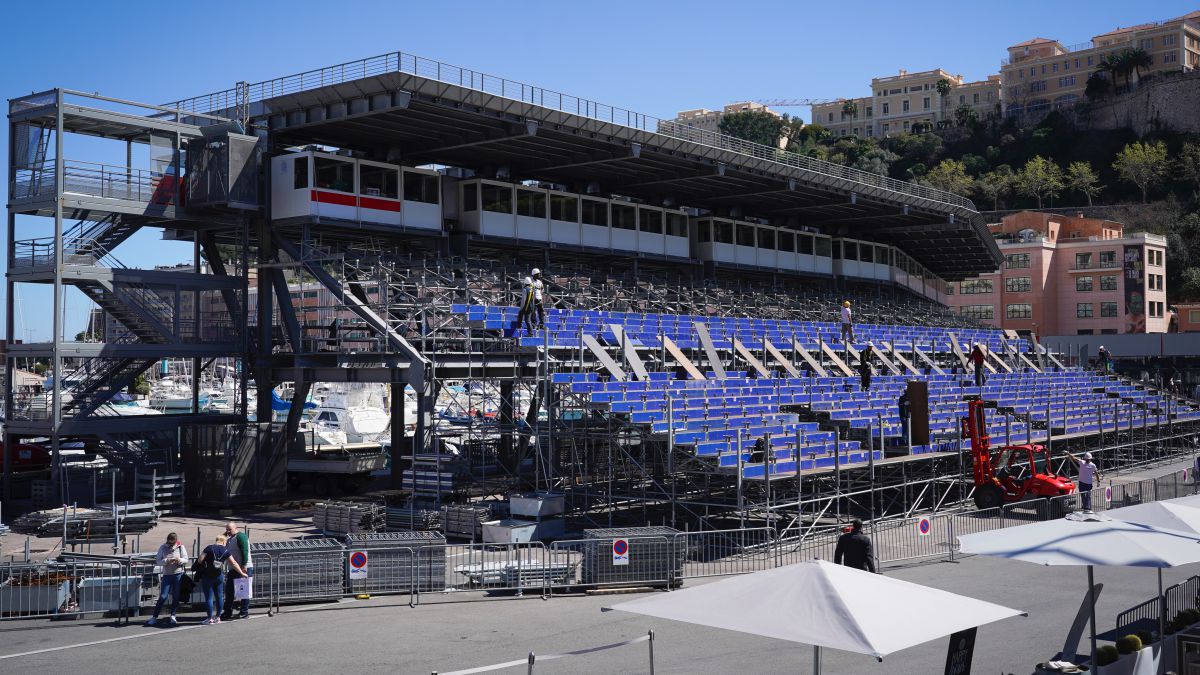 The government of the Principality of Monaco has given its approval to the Automobile Club of Monaco to begin the assembly of the urban layout through its streets, even without having confirmation of whether or not it will be possible to host public in its stands. The Monaco GP, planned as the fifth of the season and to be held on May 23, is one of the three automobile events planned for the streets of Monaco, since between April 23 and 25 there will be a meeting of historic cars and the May 8 the Formula E ePrix will be run.
The assembly works and the corresponding restrictions will begin on February 23 in the port area and on March 31 in the Montecarlo neighborhood, the Monegasque government has announced on its social networks. In addition, the government itself has confirmed that the installation period will be 7 weeks.
Stefano Domenicali, executive director of F1, assures that they are aware of the evolution of the pandemic and therefore have several work plans to ensure as far as possible the celebration of the largest number of races: "Last year, everyone expected make things easier in 2021. But, unfortunately, that is not the case. Our day-to-day life includes all precautionary measures against the virus, lockdowns, closed borders, travel restrictions or even bans. That is why we try to adapt to the situation continuously. We are not only working with a plan B, we are working on plans C and D ". In addition, the Italian assures that it is possible that "the races continue to be held without an audience or a very limited number of fans" in the stands.
Photos from as.com