Mirotic: "I hope that now a new era begins"
"Celebrating a title in Madrid is always special, but I prefer that it was the first," said the Barça star on the TVE newscast.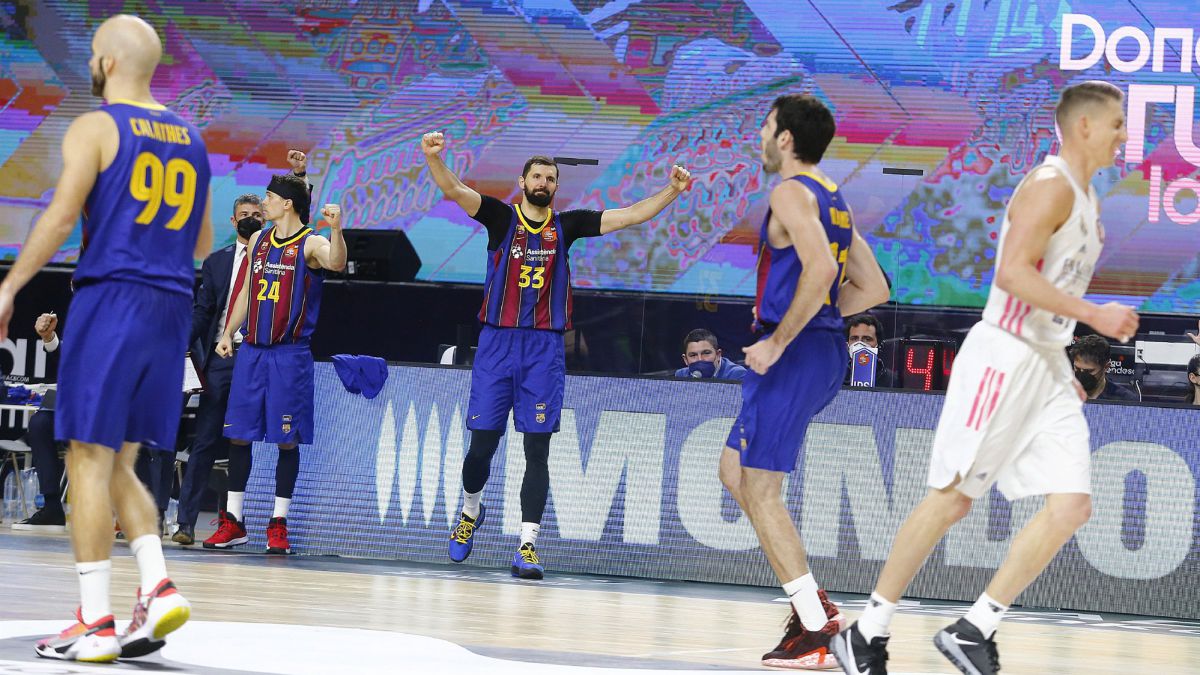 Nikola Mirotic celebrated his first title as a Barcelona player on Sunday in Madrid, the city where he grew up and trained when he wore Madrid white. The first title a year and a half after his signing, a success he achieved after passing over Madrid in the final of the Copa del Rey. The Barça star was on the Spanish Television News, interviewed by Arsenio Cañada, talking about what this title has meant for him and for the team.
"I would have liked to be able to enjoy this Copa del Rey with the public, but I am very happy for this title and wanting to continue at this rate," said Mirotic, who is confident that a new era will open for Barça in Spanish basketball : "We hope so. The title was highly desired, both for the players, the coaching staff, the fans… It took a while, but it starts with something and we hope it gives us confidence and peace of mind. In spite of everything, we will continue the same, with humility and working on our basketball to reach our best level. I hope a new era begins. "
A title that he celebrated in his old home, the Palacio de Deportes: "Celebrating a title in Madrid is always special, but I keep that it was the first. I hope it's the first of many. I am very proud of how we have competed, despite not having started very well. But this is how it ends. We dedicate it to the fans. I'm going to do my thing. "
Photos from as.com