Michu explains his anti-hater celebration
The Astuarian forward has spoken about his characteristic celebration which was imitated by Erling Halaand as a tribute to his idol.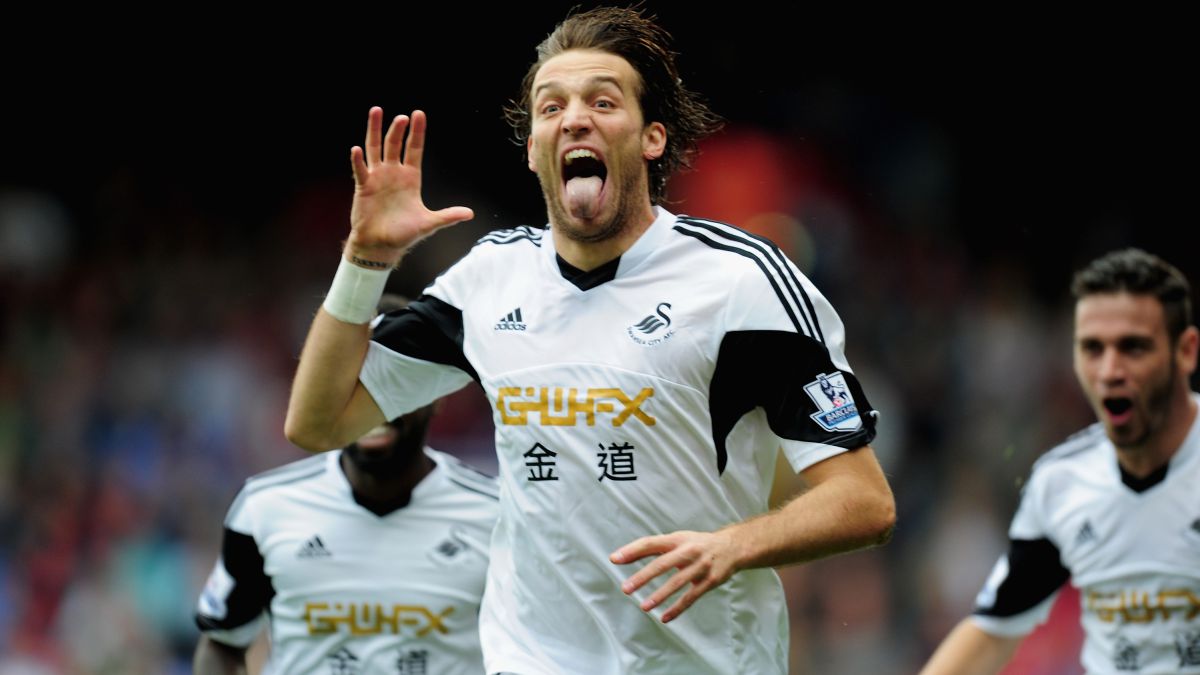 Miguel Pérez Cuesta, better known as Michu hung up his boots three years ago, leaving behind a career that after a great season at Rayo led him to be a Swansea idol and to debut with the Spanish National Team. The Asturian landed in the Premier League in 2012 after scoring 17 goals in Vallecas, having a direct impact on the Welsh team scoring 22 goals in 42 games in his first season. The injuries weighed down on him and he could not shine as he had used to, ending his career in the team of his heart, Real Oviedo.
One of the things Michu is remembered for the most is for his striking celebration, putting his hand to his ear, which we especially saw on his arrival in the Premier League. In an interview with the program Què T´hi Jugues de Ser Catalunya, the now Sporting Director of Burgos, explained that this way of celebrating goals was dedicated to his detractors as a way of saying, "now I can't hear you speak". "The celebration? It is dedicated to haters, they always come out when things go smoothly for you ... but when you score a goal you don't hear anyone crack at you. "
For a year now, Michu's name has always been related to that of one of the great stars of the European scene, Erling Haaland, and the Norwegian was a big fan of Oviedo in his teens. The shocking story was revealed by seeing that the Borussia Dortmund forward had tagged the former Swansea player about himself in his oldest Instagram photos. In fact, Haaland himself paid a small tribute to his idol by celebrating a goal with the Norwegian national team with his hand to his ear.
"For me it is a pride. I would love to get to know you more. The most important thing he has is hunger, evidenced by the statements he made about Mbappé. He has a terrible room for improvement and is going to mark a time together with Mbappé, although I would stay with him! In addition, the Asturian wanted to comment on the transfer rumors that are related to the Norwegian with the greats of Europe, especially Real Madrid, making his opinion clear with a forceful, "for that price it is a bargain, to see who signs him" .
Photos from as.com