Messi distances himself from Di María
According to 'El Larguero', Leo does not want to be linked to PSG after the words of his compatriot, in addition to Paredes, Neymar ... He has not made a decision.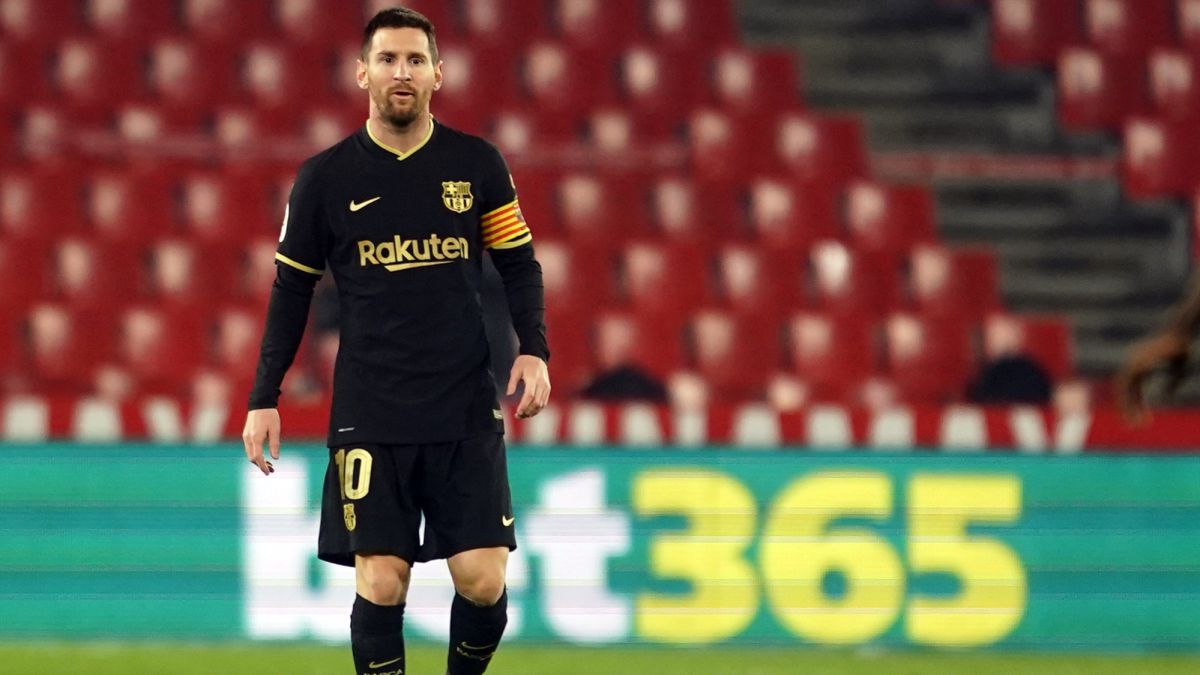 Leo Messi has distanced himself from the statements made by Ángel Di María that placed him signing for PSG for next season. As Manu Carreño has told in 'El Larguero' of Cadena SER, the Barcelona forward detaches himself from these words: "As we have been able to know in SER, Leo stands out from what Di María, Paredes or Neymar said because it already seems that in each mixed zone of PSG a player will come out saying that there is a good chance that Messi will join the Parisian team. Neymar started, Paredes kept pulling the thread and now Di María comes. Leonardo said it in the interview and even Messi can finish seeming an accomplice and many, as Koeman or Victor Font said, speak of a lack of respect for Barcelona, although I think that Barça did the same or something very similar, speaking of the interest they had in signing Neymar when he was a PSG player ".
Carreño cited the circumstances in which these events occur: "This happens 12 days after the Champions League tie between PSG and Barça, but I insist from Leo's environment they tell us that Messi is very tired of his name being permanently in the leaks and that all this that is being said at the time of making his decision does not influence at all. Messi has not, as of today, made the decision about his future and until there is no president and I talk to him I suppose that nothing will be known and he will not make any decisions, but he stands out from everything that is coming out of Paris in recent days ".
The winks from Paris to Messi are constant and have been heating up the atmosphere in Barcelona. The first to throw the cane to the Argentine was his friend Neymar on December 3 on ESPN: "Messi? We have to play together next year. What I want most is to be with him on the field again. He could be in my place, he has no problem. I want to play with him. " Two days later, Leonardo tried to pour water out: "We don't touch other people's players." However, the sports director of the Parisian club opened the door to Barça's '10': "Great players like Messi will always be on the PSG list." A few words to which we must add those of Paredes: "We all want to play alongside Leo Messi. Me too. It is natural that we all want to have such a player in our team. But these types of decisions belong to the club and the management sports, so Leonardo and our president have to convince him to bring him to the team. " The last message came this Wednesday when Ángel Di María assured: "There are many possibilities that Messi will sign for PSG" .
In Barcelona, the words of Fideo did not sit well and Koeman expressed it in the press conference after the Cup match: "It is a lack of respect. One thing is that you make mistakes once, but it seems that they want to warm up the game. Messi He is still a Barça player ".
Photos from as.com