Messi and the Athletic bench clash: "Shut your mouth, silly"
According to Jugones reveals, the Bilbao substitutes reproached the referee for a fault. After tense gestures with the Argentine, he said: "Boludo, what did you eat?"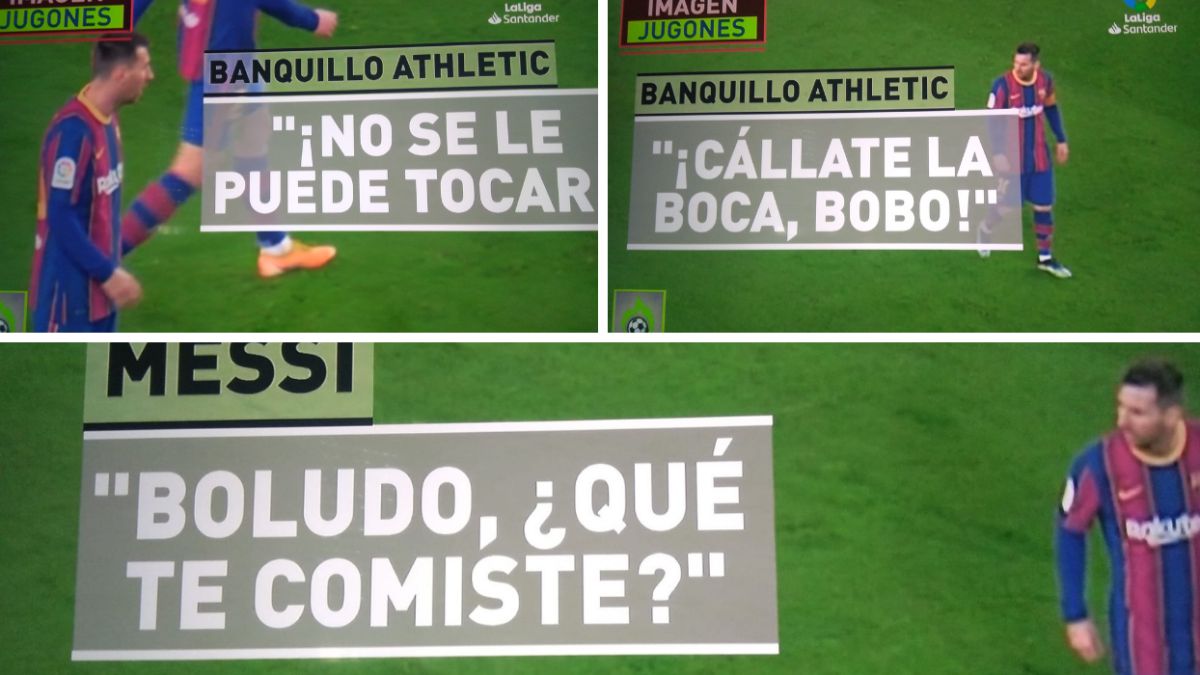 Lionel Messi lived a difficult night in the victory of Barcelona against Athletic by two goals to one. The Argentine star scored a great goal from a direct free kick and had a good performance, although he also had his pluses and minuses with visiting footballers. As Jugones has revealed, the '10' clashed with his rivals on several occasions, in what was a high-voltage encounter that was not resolved until the final bars.
The images of the La Sexta newscast reveal the outbreak of an argument after a foul by Vesga about Messi himself. The Athletic bench jumped quickly to complain to the referee about the decision he had made. For Marcelino's substitutes, the referee had been wrong and they related his alleged mistake to the Blaugrana figure. "You can't touch him!" They yelled.
The Barcelona attacker made a disapproving gesture with what he had heard. The visiting bench returned to the charge: "Shut your mouth, silly." Messi replied again: "Boludo, what did you eat?" Finally, the matter was left in a discussion more than those that are usual in a field of play and was not reason for sanction by the referee.

Photos from as.com