Mertens and Sabalenka win their second Grand Slam and are # 1
The Belgian Mertens and the Belarusian Sabalenka, second favorites, defeated the Czechs Krejcikova and Siniakova in the final, and climb the ranking.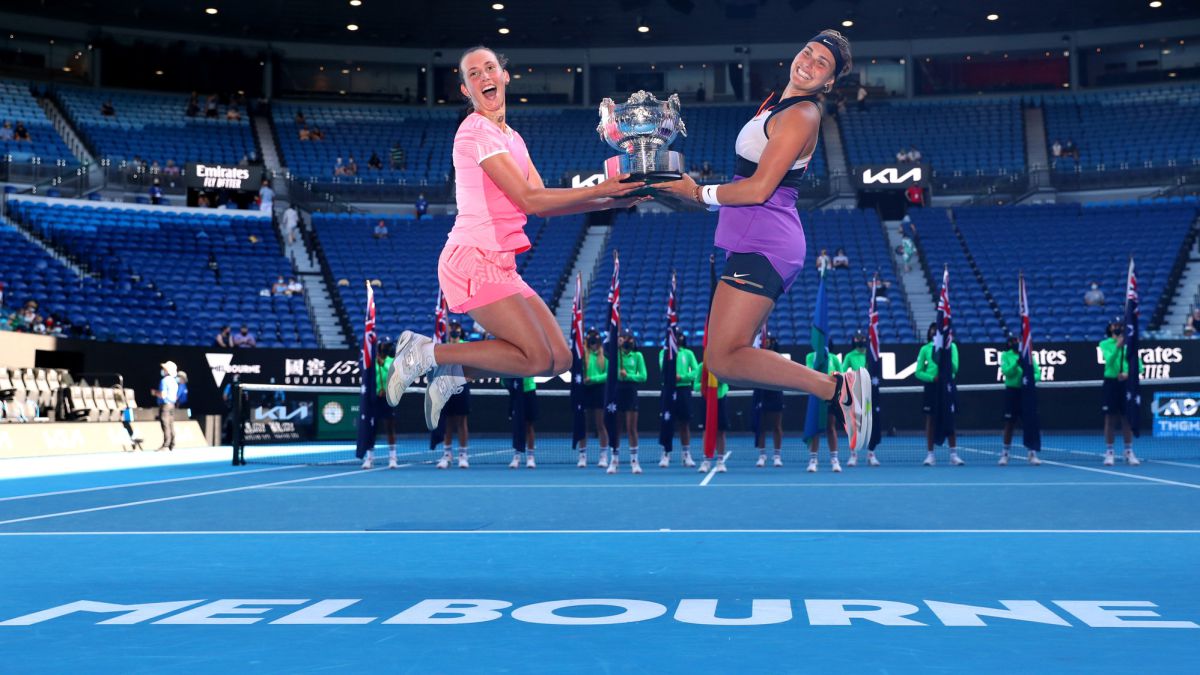 Elise Mertens and Aryna Sabalenka, two top singles players (both fell in the round of 16 in Melbourne), also stand out in doubles and the proof of this is that this Friday they won their second Grand Slam title together, by winning the final of the Open Australia to two specialists such as the Czech Barbora Krejcikova and Katerina Siniakova. The Belgian and Belarusian served better than their rivals and for that reason, among other things, they won 6-2, 6-3 in 79 minutes.
Mertens and Sabalenka, 23 and 22, respectively, and already champions of the 2019 US Open, faced a pair that had already triumphed at Roland Garros and Wimbledon in 2018. The first set escaped them due to the disastrous performance de Siniakova with the serve, with a few double faults with which he gave away some games. And the second marched even until 3-3. A break in the eighth game decided the sleeve and the match for Elise and Aryna, who rise in the ranking, nothing more and nothing less than number one, which they will share from Monday.
After taking a photo of herself jumping with the trophy, her personal signature when they win a title (they have six), Sabalenka joked with her rivals, good friends from the circuit: "I know you will do better next time."
Photos from as.com