Mercedes is out of the game and Bird takes advantage of it
The Silver Arrows, with the favorite De Vries, go back after an engine failure that caused a blow to Mortara and the Briton won with the Jaguar.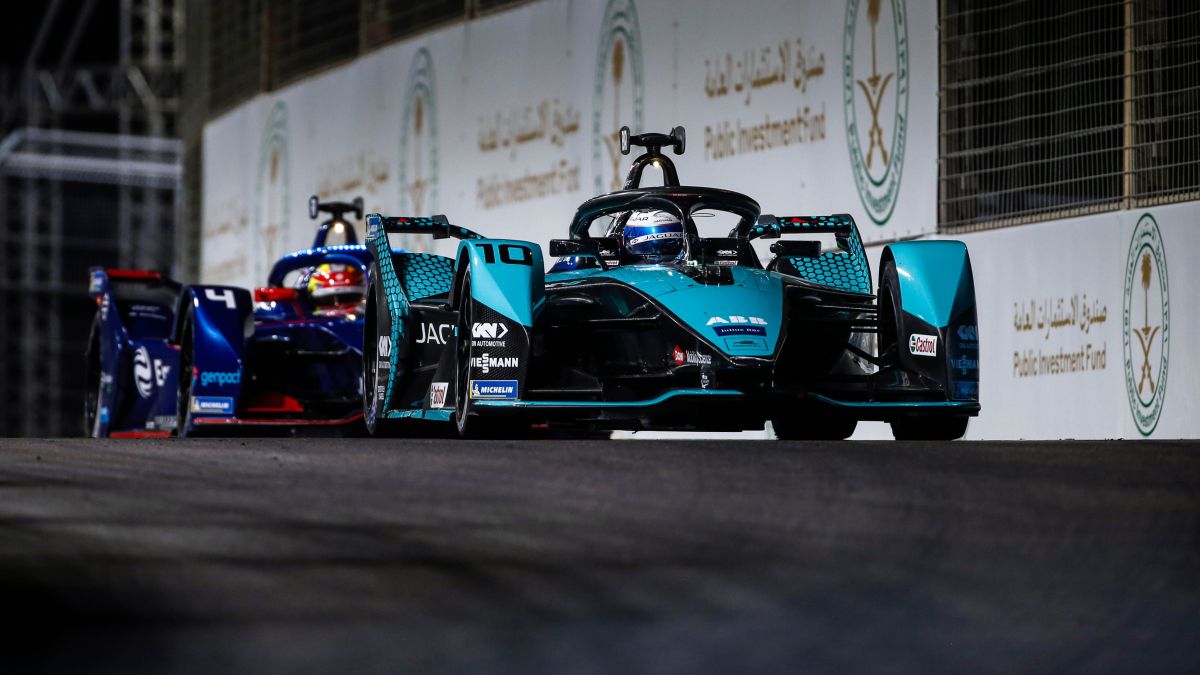 It is weird having to wait for nightfall for the action to begin. Maybe we've been seeing it for years in F1 or MotoGP, but in FE you still have to get used to it. However, it suits the competition and all the lights that he uses and that he used to give a show in Diriyah very well. Although if you have to talk about spectacle in Arabia, De Vries is the man. Dominant from the start, he won the first race and might have done it in the second, and not Bird, if they had let him. Because the mess came before the night ...
In FP3, Mortara was rehearsing a start with the Venturi with the session over when he ran out of brakes and crashed at the end of the main straight. A strong frontal blow from which the Swiss was unharmed, although he had to be transferred to a hospital for the corresponding medical check-up. As a consequence, none of the cars with a Mercedes engine (the one also carried by the Monegasque team) could contest the classification as a precaution. Luckily for them, they found the problem before the race (a software glitch) and the FIA allowed them to compete.
Yes, De Vries and Vandoorne, the Silver Arrows drivers, and Nato, the other Venturi, did it from behind the grid with no options, which annoyed the Dutchman more than anyone because he was clearly the fastest man here . Mortara was ready to race too, but his car wasn't. It was the only casualty of a test in which it was necessary to take advantage of the misfortune of the favorites and two men were the ones who insisted the most: Frijns and Bird. The first started on pole and the Briton did it after Sette Camara, but it did not take long to get rid of him.
Former partners at Virgin wanted to stake it all in a duel while Vergne and Da Costa, both Techeetah, touched each other in pursuit. After the two heavyweights broke away from the battle for victory, Bird took advantage of a poorly chosen attack mode by Frijns to walk away and claim the second victory. Frijns saved his second place against Vergne because the race ended the Safey Car and prematurely by a multiple accident (with Buemi, Guenther, Evans and Lynn involved). FAITH gets going, and it does so without disappointment.
Photos from as.com