"The Mavericks need someone like Doncic but a little better."
Shaquille O'Neal, now a television analyst, criticizes Porzingis as supportive of Doncic and suggests the arrival of another star.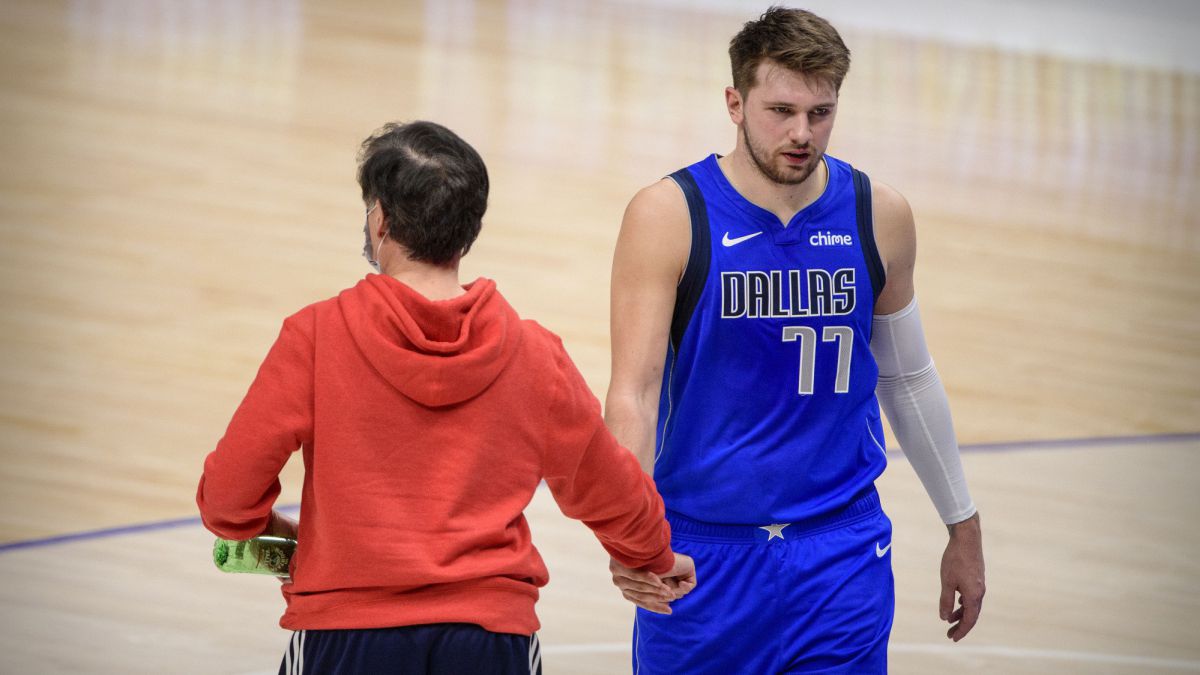 The United States witnessed on national television the dishonorable defeat, by 31 points of difference, of the Mavericks at home against the Warriors just when it seemed that it had taken shape after suffering hardships with the coronavirus.
On Thursday nights the NBA belongs to TNT, which schedules two games in a row and has the famous analysis table made up of Ernie Johnson, Kenny Smith, Charles Barkley and Shaquille O'Neal throughout the day.
The preview of the Mavericks-Warriors, moment of gathering with those mentioned. On the studio screen, a comparison of Luka Doncic's numbers was shown with those of LeBron James and Nikola Jokic, two clear MVP candidates who play in the West. The two, surrounded well (one, by Anthony Davis; another, by Jamal Murray) and with aspirations in the playoffs (they saw each other in the conference finals). It was the moment when Shaq gave his opinion, almost always controversial, on the situation of the Mavs.
"I think they need someone who is as good as Luka Doncic but even a little better. Someone like Bradley Beal or Russell Westbrook, that is another element. Luka can do it, but then you have another player who makes you 25, 26 or 27 points per game, "O'Neal said. "Porzingis is not doing it," he responded when questioned about the Latvian's role as Doncic's complement.
The two players O'Neal is proposing are not available now or in the summer except by transfer. The Mavericks have enough salary space and were preparing an offense for an important player, since it seems clear that only with the Slovenian genius and the pieces they have now does not give them to fight the NBA, but cracks like Giannis Antetokounmpo have been ruled out when renewing long term.
Beal is reaching high levels of frustration in the Wizards, the team he has shared with -precisely- Westbrook since late 2020. He is an exceptional shooter with great capabilities on both sides of the court and would be great for the Mavs, although the price to pay would be high and in DC they do not consider leaving. The 2017 MVP, meanwhile, continues to play triple-double games but his influence on the game was toxic in the Rockets and is beginning to be so in the Wizards as well, due to his decision-making and the way they hoard the ball.

Photos from as.com